Why Being in Your 20s Isn't Too Terrible (Financially)
by Magical Credit
Being young these days kind of sucks.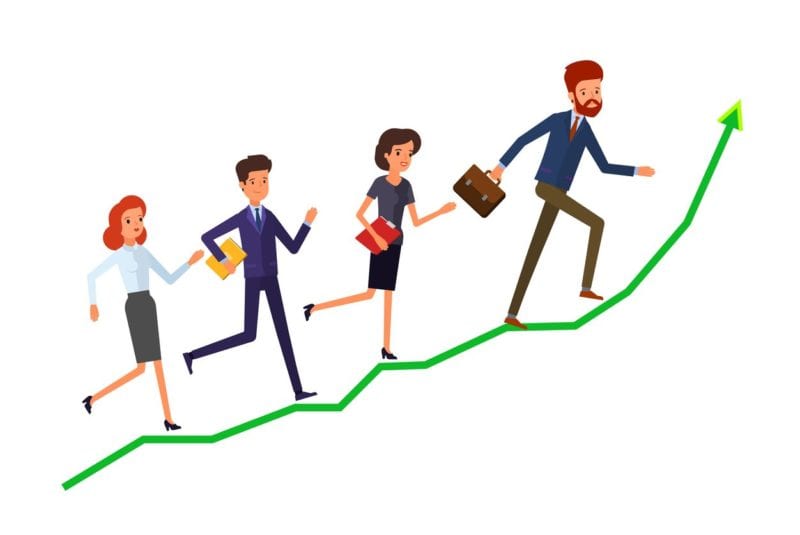 Greenhorn graduates entering the working world are paid peanuts, the cost of living and housing expenses continue to rise, and there's still that pile of student debt to climb out of.
With these menacing financial obstacles to overcome, how are young people supposed to get ahead these days?
Luckily, things improve in your 20s (source: this writer is in his 20's). Even with all the financial hurdles to leap on the track to comfortable retirement, money situations aren't so bad in the later years of your 20s.
Being in your 20s offers flexibility, perks, and time, when it comes to money management. Here are three reasons why being in your 20's isn't too terrible (financially, anyway):
Low Expenses
Despite the aforementioned anchors of student loans and absurd housing prices, the good news is most people in their 20s can still generally get by on tight budgets.
You're likely taking care of yourself at this point; there's no extra expenses for kids, keeping your food budget low, and money for school-related or childcare costs non-existent. That's all for you.
You can cozy up in a small pad, bunk with a roommate in a similar situation as yours, who'll share the rent burden. You don't need a car; opt for a transit instead, saving tons on fuel and maintenance costs.
High Investments
Early investing towards retirement for people in their 20s has one distinct, inimitable advantage: you have time.
It's simple math: the earlier you start investing, the more time they have to mature and grow, and the bigger return you'll receive. Starting in your 20s gives most people around 40 years to contribute to their retirement plan, where they'll witness the awesome power of compounding gains.
Trust us – there are 40 and 50 year olds right now looking back, wishing they'd started saving funds in TFSAs and RRSPs towards investment at an early age. Now, they're working in their senior years to get by – is that how you want to spend your golden years?
If you're under 30, take advantage of time on your side – because once it's gone, it's gone for good.
All the Discounts!
That's right, discounts aren't reserved for just seniors and toddlers. Businesses across an array of industries are happy to offer discounts to 20-somethings, being the likeliest demographic to become long-time, repeat customers.
For example, students with art degrees can take solace in the fact their degree is good for something – namely cheaper Broadway tickets in New York, assuming you're under 30. Travel companies regularly offer discounts on getaway packages for young adults, and this spans from movie tickets, to restaurants deals.
Exploit your youth while you have it!
---
Cheer up – being in your 20s isn't that bad. After all, you could be in your teens where each day is an awkward lesson about life.
If you're having a hard time transitioning to adulthood, Magical Credit offers short-term loans to bad credit applicants with a fixed interest rate – perfect to pay off those nagging school debts, or to keep a roof over your head as you pursue a career.
Apply for a loan online today – it takes just 5 minutes to complete!