4 Profitable Side Hustles in the Sharing Economy
by Magical Credit
­Inspired to start a blogging career after reading a couple of inspirational posts you've found online? Cool beans.
But… is that realistic?
While it's entirely possible to take a hobby and turn it into a profitable side hustle, not everyone has the time or talent to make something out of nothing. When you're fighting to pay off a student loan, credit card debt or a mortgage, you need money, and you need it fast.
So put a hold on starting your freelance business for now. Thanks to the entrepreneurial spirit of the sharing economy, there are lots of new, unconventional ways to make extra money that don't require much time and effort!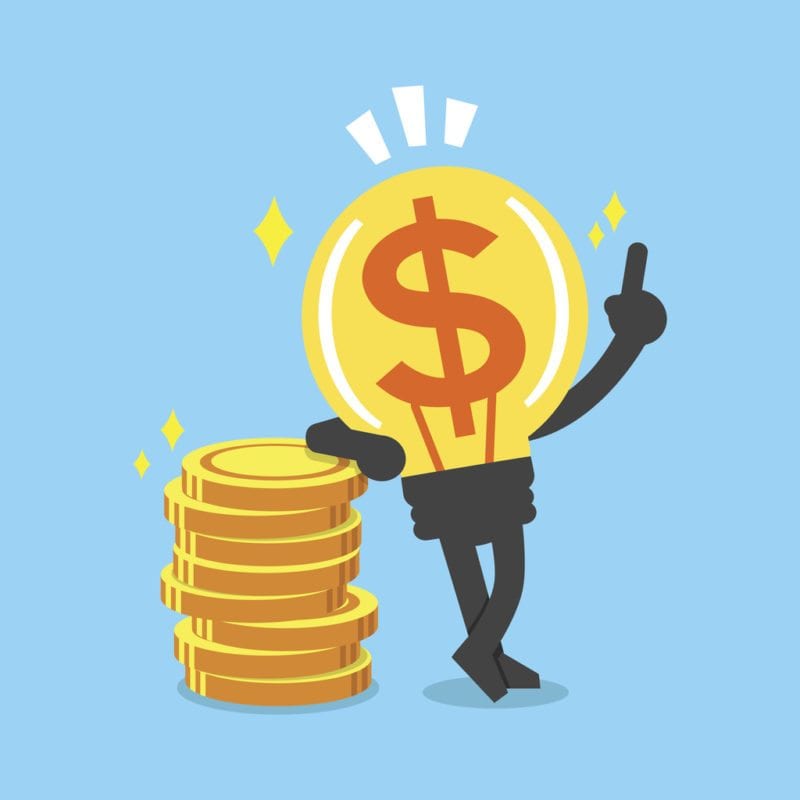 But first: What's a "sharing economy"?
The sharing economy, also referred to as the 'peer economy', is an economic model in which people are able to borrow or rent assets owned by someone else.
In essence, it gives you the power to turn your liabilities into assets!
But the real question is: how do you earn extra money in this so-called sharing economy? Well, here are some options:
Drive for Uber
If you haven't been living under a rock, you've likely heard of Uber, the OG of the sharing economy.
Driving for Uber makes for a great side hustle, as long as you have a valid driver's license and a car. If you're an Ontarian, Albertan, or a Quebecois, you can make money by giving rides around town. And the biggest perk is the freedom to make your own schedule, and choose where you want to work!
It's said that the average trip for a Toronto Uber pays out approximately $11.50, and drivers make around two full trips in an hour. In essence, they make an hourly earning of $23, which beats any part-time gig at a fast food joint!
And if you take your business to the high-demand areas in downtown Toronto, you can expect your earnings to get substantially higher.
Airbnb Host
If you work hard to make a nice home, but you're never there to enjoy it, are you honestly getting the value for its worth?
Do yourself a favour – turn that financial sinkhole into an income generator by putting it up on Airbnb! There are plenty of travelers who would pay good money to stay in one of your empty rooms.
And if you're worried about having strangers in your home, Airbnb automatically extends Host Protection Insurance to all its Canadian hosts, which covers up to $1 million in liabilities.
Rent your car out on Turo
As put by the owners of Turo themselves, it's time you "turn that depreciating asset into an earning engine", by renting it out to a community of approved drivers!
A car starts losing value the moment you take it home, so having it make money will ease the depreciation rate. If you live in Ontario, Quebec, or Alberta, you can put it to work and earn some extra income by listing it on Turo. Loan it out to your fellow travelers to really get a 'ride' for your money.
Turo will also ensure your car against physical damage for collision and other comprehensive causes. They cover you with $2 million in liability insurance, so you can rest easy while your car's working on the road.
Share your driveway with Rover Parking
If you're out every day working in the office, chances are, your driveway's not going to be having much action. Why not rent it out to other drivers with Rover Parking?
With parking spaces in the GTA being so few and pricey, your empty driveway will definitely be the target of envy. It's honestly a great way of making quick cash while you're out hustling at your main job!
---
 In a world where the standard 9-5's are no longer enough to get by comfortably, gigs in the sharing economy space is definitely leaving its mark in the hearts of many working Canadians. After all, money and convenience usually don't go hand-in-hand!
But if you're in need of immediate cash to make ends meet, Magical Credit offers cash loans between $2,000-$10,000 to anyone with a steady source of income or government subsidy such as a pension plan!
If you'd like to calculate the interest on our loans, or would like to find out more about our loan repayment term in general, check out our personal loan calculator online.
Apply for a loan today by submitting our online application, or contact us at 1-877-213-2088.