Getting Creative with Cheap Date Ideas
by Magical Credit
You finally did it. You finally asked out that cute barista and against all odds they said yes! Now's the hard part: How do you sweep them off their feet when you can't even afford a broom?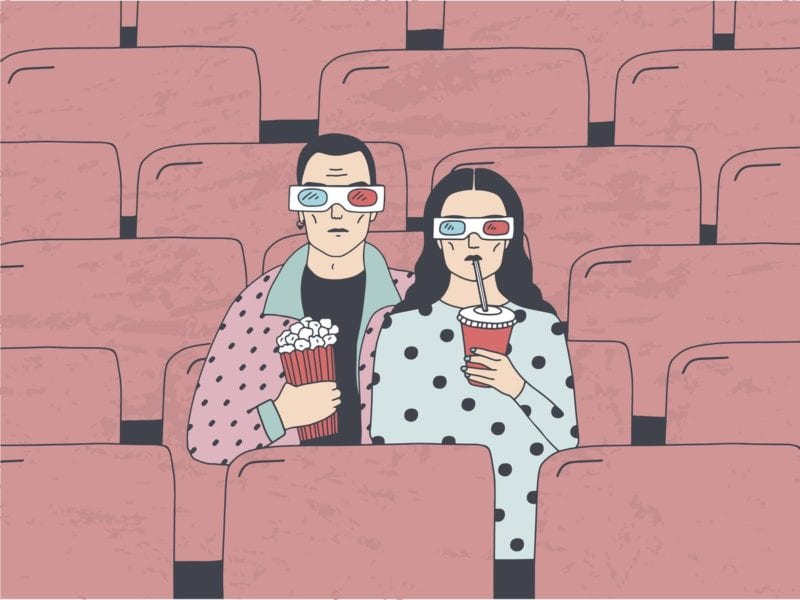 Luckily for you, there are tons of cheap date ideas out there ripe for the picking.
Cheap Dates Outside
Instead of dinner and a movie or, God-forbid, dinner and drinks, take advantage of the warmer weather and ask them to join you for a walk in the park. Nature is the cheapest of cheap dates. Completely free aside from transportation, it comes with the added bonus of making you look "in touch with your inner self rather" than "in debt with creditors."
This tactic can even work in the winter months. After all, what's cuter than falling on your butt at a public skating rink? There are also winter fairs and carnivals with reasonable entry fees. And if all else fails, you could pay off some kids to start an adorable snowball fight with you two, like in Groundhog's Day. Child labour is super cheap, you guys.
Netflix and Chill
It might be a meme, but it works. Inviting someone to Netflix and chill costs all of $10 bucks a month, and that's only if you aren't mooching off your roommate or forgot your ex's login.
Admittedly, this one is pretty cheap and forward, so it's not the best idea for a first date. But if you've successfully passed your date's I'm-not-a-murderer test, then you might be able to get away with it. Just remember to clean up your apartment for once.
Cheap Date Ideas for College Students
You young'uns have it easy when it comes to cheap dates. For one thing, your date is probably as broke as you are. Not to mention the fact that there's probably all sorts of things going on around campus that make for great cheap date ideas for college students...unless you go to the University of Phoenix, of course.
For instance, if your school has a music program, then they probably have free/cheap graduation recitals. Chances are they won't be the Beetles, but hey, live music is live music. Aside from that there's art shows, poetry readings, public speakers, board game nights, sports events, and other frugal activities depending on the kind of school you go to.
Probably the best cheap date idea for college students is staring you right in the face: a study date. Low-stakes and casual, camping out in the library or coffee shop is a nice way to chill and get to know each other better. Plus, it'll improve your academic life in addition to your love life.
---
Cheap dates won't cut it? If you're really looking to impress that special someone, a short-term loan from Magical Credit will let you go from a pauper to prince/princess.
Once you fill out our 5-minute application, we guarantee you'll hear back from us within 24 hours. Apply today!