Making the Most of Black Friday in Canada
by Magical Credit
Brace yourself, Canada: Black Friday is coming.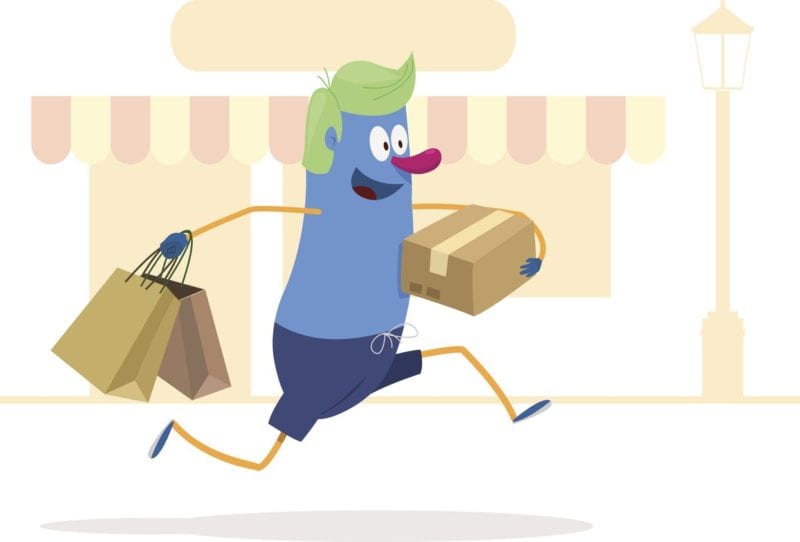 Once a holiday on par with National Pancake Day (it's March 8 everyone, mark it down), Black Friday is a day of consolation for those who had an uninspired Cyber Monday.
But if you prepare for the Black Friday frenzy like you do for that annual visit to Aunt Shelly's farm (re: extreme preparation), you'll take advantage of the impossibly good deals without blowing your budget away.
So, get your elbows ready for this opportunistic but unforgiving shopping holiday.
Pay off Outstanding Credit Card Debts
Before you start swiping plastic all over the place, be sure you've taken care of any unpaid credit card debts. This is especially important if you've paid the minimum up to this point.
Start by tackling the highest-interest cards first, so you aren't accruing additional late fees on outstanding debts; you get more in the long run by taking care of those pillars first.
Now that you're paid off, you credit cards are ready for – responsible – splurging.
Chill on Netflix
Black Friday is right in the middle of holiday season, just after Thanksgiving, and before Christmas. There's parties, pageants, and plenty of shopping to enjoy over these months, likely leaving you little time to utilize your premium subscription services like Netflix or Spotify.
So rather than 'Netflix and chill', chill on Netflix and other media subscriptions for the next few months.
"Consider pausing subscriptions for a few months, or temporarily changing services to a lower-priced tier," recommends Lindsay Sakraida, director of content marketing with DealNews.
"For example, if you pay extra for Hulu without ads, premium Netflix, or extra data cell service, you might want to adjust all of them for a month or two to save some cash for Black Friday and the holidays."
And with the rock-bottom prices available during Black Friday, that $12 a month can fund quite the coup, if you're smart.
Part-Time Gigs & Odd Jobs
If you have a skill or talent that people would pay to enjoy – maybe you're the best one-man-band in Moncton – your services will likely be in higher demand over the holidays. So, take advantage!
Picking up some extra gigs or odd jobs adds to your disposable income. You can pet-sit for friends, pick up a few fares as an Uber driver, rent out your home via AirBnB, or deliver groceries through Instacart – it's the season of giving after all.
Online vs. In-Store
Not everyone (see: those with weak elbow games) is built for the Black Friday battles in stores.
There's no denying the most ridiculous deals are exclusively in store, and in even more exclusive quantities. But if you can't stand people all up in your personal space, shopping online is a good alternative – though it comes with drawbacks.
Short-lived deals that sell out faster than you can click, the lack of inventory transparency, and website crashes will define how well, or how poorly, your online shopping experience goes. But hey, at least it's the easiest way to make price comparisons.
Pro tip: employ your kids and their next-gen gizmos to refresh product pages for you! Otherwise, threaten to cut off their phone data plans.
Black Friday is an exciting, but overwhelming time. The first step in preparing for the holiday is ensuring your finances are in order, and then you can have the peace of mind to splurge on the latest fidget spinners.
Magical Credit provides short-term, bad credit loans to low-income or poor credit applicants in Canada. Our loans can help pay off any outstanding debts or credit cards, positioning you for a lucrative and fun Black Friday!