Three Cost-Conscious Suggestions for Cottage Season
by Magical Credit
It's that time of year where we Canadians head up north to enjoy the tranquility of cottage country. Days on the dock, nights around the bonfire, great weather, and even better company, are what soothes us from those frostbitten winter months.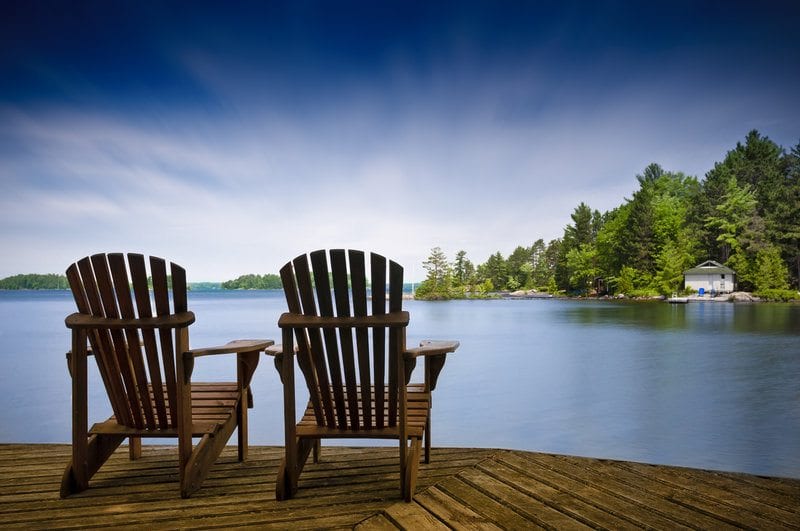 The romantic idea of "roughing it" in the backwoods of cottage country creates an illusion of being bare bones and cheap, but it's quite the contrary. The soaring cost of living expenses –  such as gas, property, and food – is amplified in cottage country; vacationing is a luxury, not a necessity.
Don't fret – we'll provide three cheap summer vacation tips so you can enjoy cottage season, while protecting your bank account from the heat.
Rent with a group of people
Owning a cottage is a labour of love, not a good financial decision. Even inheriting a cottage, where you'd avoid the hundreds of thousands you'd have to spend to buy one, can still cost up to $15,000 yearly with property taxes, bills, and general maintenance.
Therefore, owning a cottage has become somewhat of a pipedream in Canada, reserved to those with deep pockets and bulletproof bank accounts. But that doesn't mean the rest of us can't enjoy Canada's greatest pleasure that is our great outdoors.
The solution? Cottage rentals.
If you're a bit low on cash or unwilling to drop loads of money on a vacation, but are in dire need of a getaway, there are plenty of lakeside properties in Ontario you can rent on the cheap.
Sure, it could cost around $300 for a weekend which may sound steep, but divide it amongst 10 people, and it's $30 a person- make it 20 people, and it's $15 a person. Altogether, it'll cost you less than a night at a Holiday Inn, while being way more enjoyable.
Be economical with transportation
If you're venturing to cottage country, you'll likely be spending hours and hours on the road just to get to your destination. This means you're eating up miles, and burning through gas.
Firstly, if you're going up with a group of people, try to carpool. This means the gas costs of one car will be split between several people, as opposed to a group of people burning through their individual tanks.
Naturally, this means you have to pack lightly so carpooling is a more feasible and comfortable option. You're only gone for a weekend, you're not on a year-long sabbatical.
Also, do your research on where to fill up your tank before you take to the road. The basic principles of supply and demand make it even harder to be frugal with your fill-up, since more people traveling to cottage country drastically raises gas prices during the summer months.
Certain towns and cities tend to charge a lot more than others. Sometimes you may be stuck filling up your tank in a more expensive spot because of logistics, but double-check if there's a place on the way with cheaper prices, because every penny counts!
Stock up on groceries BEFORE your trip
Shopping for food up north will chomp through your budget faster than a rainbow trout bites through bait.
Alternatively, hit up a No Frills near your home, and buy some burgers and hotdogs (and if you're health conscious, some kale salad), and load up for your weekend. If you, or someone in your group has a Costco Membership, take advantage of the great deals offered on bulk purchases.
Remember: everyone loves the person who brought the giant box of prime rib to the cottage!
---
Maybe you don't have the funds readily available for a weekend getaway, but could sure use some time in Canada's lovely cottage country. Luckily, Magical Credit specializes in short-term loans for bad credit, so you can acquire the quick cash you need to enjoy the great Canadian outdoors!
Fill out our online application in 5 minutes or less to see if you qualify for a short-term loan!