Why is it so hard for Millennials to pay off their Student Loans?
by Magical Credit
Not so long ago, the idea of paying off a student debt worth more than a yearly salary would be seen as a catastrophe. Today, it seems to be the financial climate of an entire generation.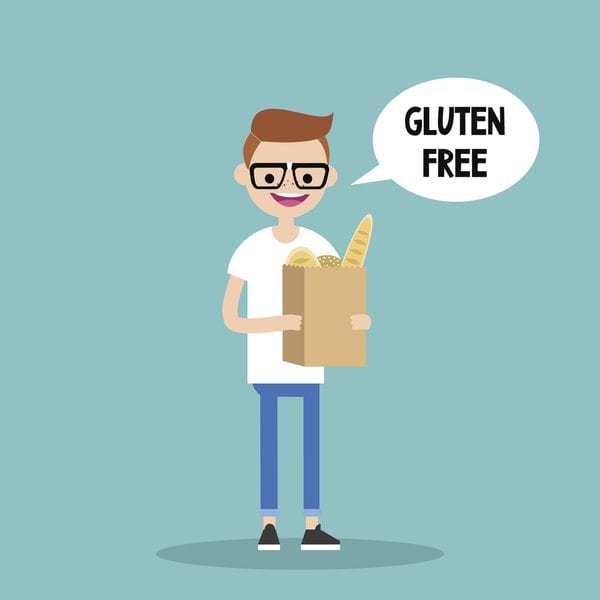 Most Millennials have no choice but to take out gargantuan student loans to get a degree that is really more of a 'pre-requisite' than a 'leg-up'.
But if we all go through this, why have we not collectively figured out a way to pay it off quickly? Why do we carry this burden around like a stone necklace?
Here are some things to consider that may help pay off debt a little quicker.
Having a Good Time Isn't Everything
There are many reasons to go out and have a good time every night of the week, and only one reason not to. So why wouldn't you spend a few bucks on a night out with your friends? You work hard for your money, so instead of constantly thinking of ways to save money, why not try to find the best ways to spend it? If you're not spending, you're not living! Right?
Wrong. If you're spending frivolously while asking 'how do I get out of debt', not only are you not living, you're barely even surviving. Your friends may try to make you feel silly for staying home instead of spending the night on the town with them, but in a few years when debt is far behind you, and they're still paying off student debt, try not to say, "I told you so".
Experience is Valuable, but so is Your Money
As if you haven't spent enough money on a four-year degree that may get you a ticket to the 'maybe' resume pile, now you're expected to spend thousands more on a Gap Year, so that you can go to a faraway land and 'find yourself'.
Don't get us wrong – while the value of life experience cannot be understated, it must be prioritized. If you need help paying off student debt, a year long trip to Cambodia probably isn't the best place to start. The truth is, as much as a Gap Year may affect your decision of what you want to do with your life, so will real life work experience. So before you go, ask yourself – 'am I going for personal development, or an irresponsible vacation?'
Just Wait
Journalist and money expert Carl Richards came up with a 72-hour rule when it came to buying books on Amazon, and he suggests people apply a similar rule to their own spending habits.
He lets a book sit in his shopping cart for at least 72 hours before hitting "buy", allowing him the time to ask himself "will I actually read this book?"
Impulsiveness is a part of human nature. We love instant gratification, which is why losing weight or saving money can often be so difficult. But a little honesty, self awareness, and patience are some of the easiest, most effective ways to save money.
Try to consider some purchases that you have made recently, large or small. You may find that you really didn't need to make those purchases, and, had you withheld, it would have made little to no difference in your life. Even something as small as a latte every time you pass a coffee shop can really start to add up.
So the next time something catches your eye – either in store or online – ask yourself: is this something I need, or is it a waste of money?
Minimum Payments = Longer Debt
This one is so tempting! It's almost like a snooze button for your debt. It doesn't help pay off debt, it just delays it. A minimum payment requires little discipline, and gets the bank off your back for another month.
But remember – the more times you press snooze, the later for work you're going to be, and the more trouble you're going to be in.
Minimum payments are an excellent way to bury your head in the sand, and ignore the fact that you're incurring more and more interest, digging yourself deeper into debt.
So instead of hitting 'snooze', here's a suggestion: get out of bed! Because when you… take your head off the pillow… of debt help… OK, we're overstretching this analogy a little, but the idea is to dig yourself out of debt as much as possible each month. By doing so, you are removing your instant gratification for long term freedom.
Know who to Borrow From
Do your research! Don't trust every single money lender that offers a tempting, poor credit student loan. Small indications, like different interest rates for different kinds of loans, are red-flags that should tell you to back off and take your business elsewhere.
---
Upon doing your research, you'll see that only one low-income, poor credit lender offers sincere help you with your debt. Magical Credit, offers low-income, poor credit loans at a monthly interest rate of 3.9%, regardless of why you need the loan!
If you need a student loan to help pay off debt, fill out our online application, and in as little as 5 minutes, you can be on your way to a stress-free, debt-free life.