Back to School Savings Tips: How Teachers Can Encourage Good Spending Habits
by Magical Credit
As teachers prepare for another year of classroom warfare, we hope to provide material for their battle lesson plan.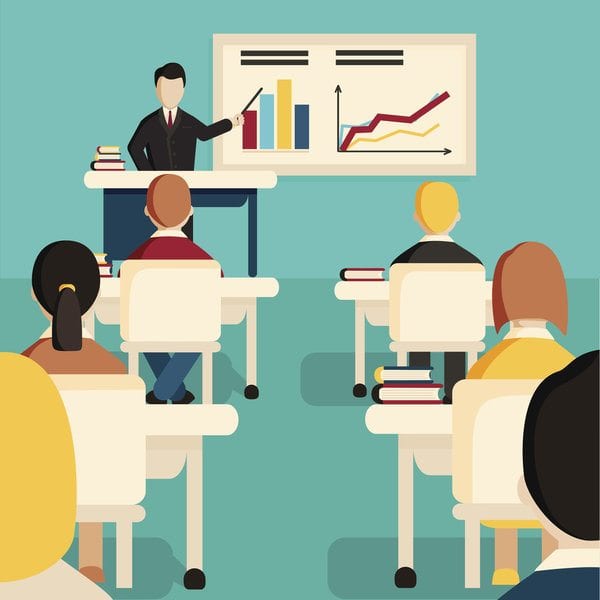 Discouraging children from instant gratification isn't easy, but it's the breeder of bad spending habits. So, our blog this week is catered towards helping teachers emphasize finances in the classroom. It's time for the young minds of the future to plan for their futures!
Start Kids Early: They're Smarter Than You Think
With the rise of the digital age, children are soaking up more knowledge than ever. Nowadays, you can have a comprehensive discussion with a kindergartener about Canada's current socio-economic climate - just frame it around an episode of Spongebob.
Since these clever little tykes respond well to visual stimuli, the YouTube content below is a good place to start! It'll help your students turn into mini versions of John Maynard Keynes!
https://www.youtube.com/watch?v=5iRXZrFDFCA&t=28s
Money Games for Kids: Create a Classroom Economy
Establishing an economy within your classroom can teach students the value of a dollar.
"Classroom dollars" allow for monetary values to be placed upon various classroom materials. While playing the role of finance minister, you can raise taxes, dock pay, and inflate the cost of desired items in the name of teaching real world lessons. It'll illustrate the consequences of spending habits, for better or worse.
You can even designate the teacher's pet as a bad credit lender!
Here's a useful guide to get your classroom economy started.
Financial Literacy: It Shouldn't Make for Easy Marks
While it's recently come to light that Ontario high schools plan on teaching teens financial skills, forgive us if we're a little bit skeptical. If it's anything like the "Careers" course they plan on replacing, it means disinterested teachers half-heartedly supervising disinterested students.
High schools need to place as much importance on financial literacy as there is on knowing the ins and outs of the Pythagorean theorem. Schoolboards funding engaging course materials presented by teachers whose expertise lie in finances is one strong solution. Otherwise, students will continue to graduate knowing how to split an atom, but not knowing what a tax return or an RRSP is.
---
You can have a wealth of knowledge when it comes to financial skills - but bad breaks happen to everyone. Thankfully, Magical Credit's online personal loans are catered towards bad credit applicants.
Apply now in 5 minutes or less!