How to Stay Financially Stable When You're Unemployed
by Magical Credit
When you're unemployed, creating a budget that keeps you out of severe debt can seem like a daunting and impossible task. However there are tools available to you to help you get back on your feet. Below we've listed a handful of steps you should take when you lose your job to ensure you remain financially stable.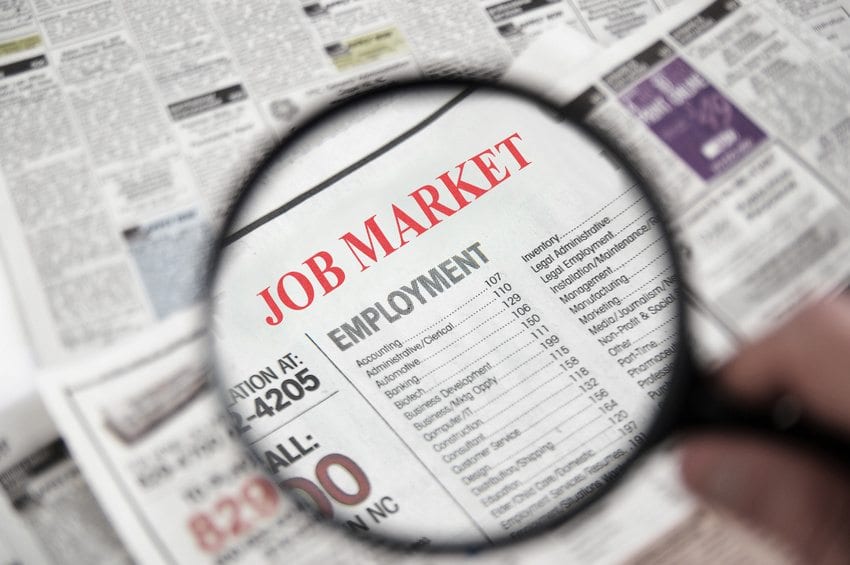 Ask Your Employer For Severance or Compensation.

When you're let go from your job, you may be entitled to a severance package or some other type of ongoing compensatory payment, depending on your job and the conditions of your employment. Ask your employer what kind of severance they offer and if you qualify for any compensation from them. It never hurts to ask if you're unsure!

In cases where the company you work files for bankruptcy, or there are other special circumstances behind your job loss, you may qualify for additional government benefits to help offset unemployment.

File for Unemployment As Soon as Possible.

If you lost your job through no fault of your own, you'll likely be able to claim unemployment. A percentage of each pay cheque goes to employment insurance (EI) for exactly this reason! Take advantage when it applies to you.

There's no reason to think that filing for EI is shameful or that you're taking a 'freebie.' Unemployment is designed to help you land on your feet as you search for another job. Eligibility requirements will vary depending on where you're located, your job and your hours, so make sure that you qualify. There's sometimes a waiting period, to make sure you understand how the requirements work in your province.

Consider Payment Options For Your Mortgage and Other Debts.

Some mortgage companies, banks and loan companies offer the option to delay, or reduce your mortgage payments if you lose your job, or there are special, short-term circumstances that prevent you from making payments on your loans on the agreed schedule.

Speak to a representative from your bank or loan company to determine what options are available to you to offset the financial strain on your household until you can find a new job.

Dip into Your Emergency Fund.

Most financial experts will recommend that you set aside between 3 to 6 months worth of living expenses for emergencies. If you are able to power through unemployment without dipping into these funds, that's great! However, you've set aside these savings for a reason! If you need to use them and unemployment insurance isn't cutting it, then it's nice to have the option available.

Make Finding a Job Your New Job.

The only surefire way to prevent unemployment from affecting your financial status is to ensure that you aren't unemployed. Employment insurance in Canada pays out for 14 to 45 weeks, and it's typically a fraction of your prior salary, so it isn't intended to be a long-term solution.

The best thing you can do when you're collecting unemployment is to make every effort to find a new position that pays as much as your previous one. This means spending as much time looking and applying for jobs as you would at your full-time job!

Take on Part-time Work if Necessary.

It may seem like a step down to go from a full-time salaried job to a paid-by-the-hour part-time position, but that money can mean the difference between living comfortably and going into debt while you find that perfect new job!

If it's easier for you to find part-time work than full-time work, don't feel like you can't take it. In most cases, you'll be better off with some form of income. Just be aware of how any income will affect your unemployment insurance or severance payments, so you can make an informed choice about whether or not part-time work is worth taking on.

Evaluate Your Career Path.

Losing your job is never easy. However when it does happen, it's a good time to step back and consider your career choices. Are you in a field that is in-demand and will provide ample opportunities for you in the future? What does your industry look like 5 or 10 years down the road? Could you benefit from more education or a career switch?

When you're between jobs it's a good time to ask yourself these questions, and ensure you're making smart choices that won't leave you back at the unemployment line in a few years. If you need a fresh start in a new industry, there's no time like the present. If you feel that your current unemployment is a small blip in an otherwise solid career path, keep at it.
If you're unemployed and receiving Employment Insurance (IE) or some other form of government income, Magical Credit offers short-term loans to help you get through difficult times. We specialize in offering short-term loans to people in Ontario who receive all types of government income. To apply for an unemployment loan, simply fill out our application. We usually respond to all inquiries within 1 business day.