Personal Finance Skills to Teach Your Kids
by Magical Credit
They grow up so fast these days. One day, they're trying to add two plus two and the next they're short-selling penny stocks and dodging inquiries from the Securities and Exchange Commission.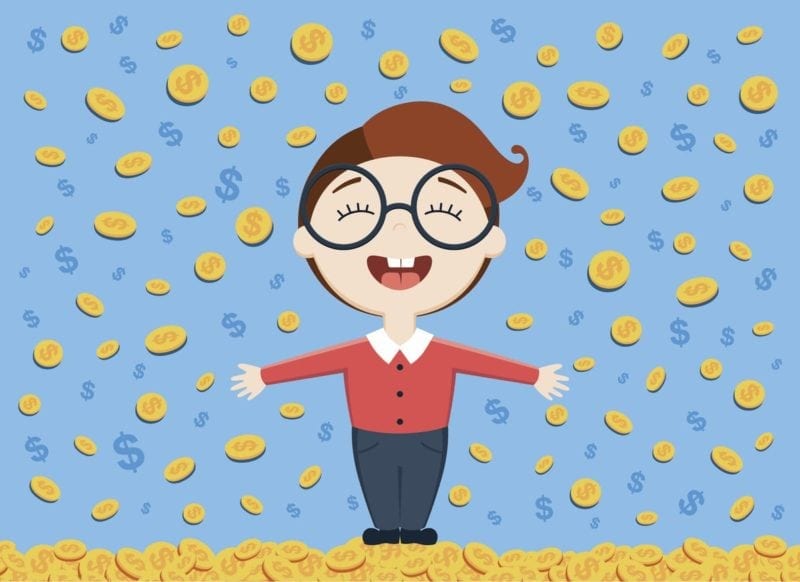 Okay, maybe your kid won't end up being the Wolf of Wall Street one day, but it's important to teach them personal finance skills that will secure their future and help them avoid bad credit. With that in mind, here's some personal finance advice for kids.
The Importance of Delayed Gratification
While you should always take the opportunity to remind your kids about the importance of saving money, you should connect these lessons with the dangers of impulse buying. Everyone struggles with saving money in the face of temptation, and kids aren't great with impulse control to begin with. That means you need to give them concrete examples of short-term gain and long-term loss.
For instance, if you're at the toy store and they want to spend their whole budget on Pokémon cards, try explaining to them that they won't have enough money to buy the video game they want the next time they get their allowance. Similarly, you can try walking them through your own thought process as you decide to pass up buying something for yourself in favour of saving.
Explain the Difference Between Good Credit and Bad Credit
The concept of credit is hard for kids to wrap their head around, (heck, even we struggle with it sometimes!) It's like one minute you're telling them money doesn't grow on trees, and the next you're buying something with magic money you don't have!
The key to explaining credit to kids is focusing on interest. You don't have to go into specifics about percentages or interest rates, but the simple idea that you'll have to spend more money later on (really scare them with this).
As they get older, you can start explaining the difference between good and bad credit, and how if they don't pay back their debts in a timely fashion, they'll have a harder time getting more credit in the future. The most important personal finance advice to leave them with is the idea of fiscal responsibility; that it's important to spend money responsibly and that not doing so can have serious repercussions.
Download Personal Finance Apps for Kids
The best way to teach kids is by making the lesson into a game. That's why personal finance apps for kids with pretty colours and animal avatars can be the best way to teach fiscal responsibility.
By gamifying personal finance, kids stop seeing saving money as a boring barrier against getting things they want, and more as a goal they should strive towards. Suddenly, the amount in their savings account becomes a high score that needs to be defended.
Here's a list of some of the top personal finance apps for kids, but there are many, many more out there. Have fun exploring the app store with your kids -  just be careful they don't accidentally start taking out online loans!
---
Student loans can be difficult to procure for those with bad credit. Don't let bad credit hold you or your child back from getting student loans that will secure their future prosperity. Magical Credit is Canada's premiere bad credit online loans lender - learn about types of loans here!