What's the Deal with Divorce Debt?
by Magical Credit
Divorce is hard, and even after you divvy up all your stuff, settle on alimony, and force your dog to choose who to live with, there are still a lot of known unknowns when it comes to divorce finances.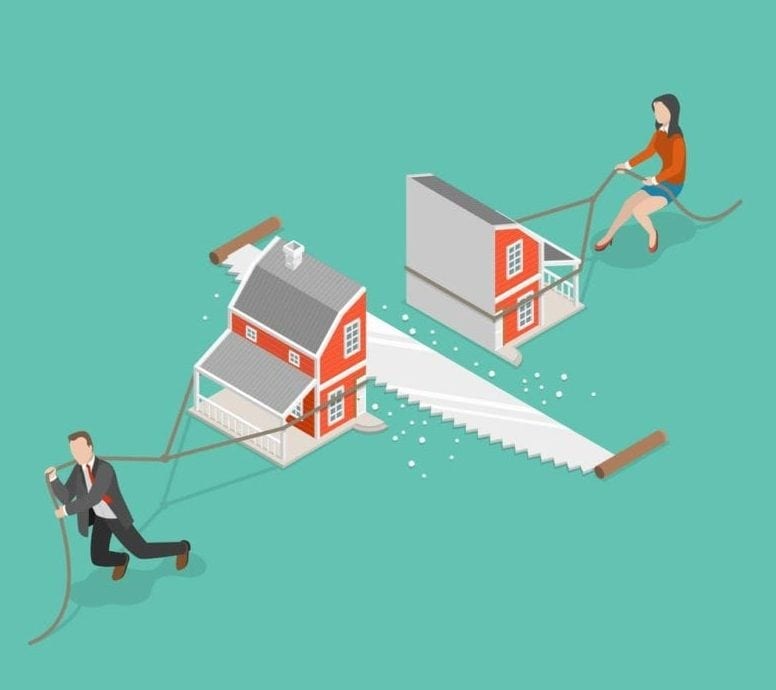 For instance, what happens to debt after divorce?
Much like your assets, divorce debt is split upon signing the papers, but it's not a straight fifty-fifty cut. In general, if your name is on a loan agreement such as a mortgage, you're on the hook for that cash. Even if your ex-spouse agrees to take on a loan during the divorce, you're still obligated to make sure it gets paid as far as the creditor is concerned.
Thus, the cost of divorce can skyrocket if you don't take carefully account for the divorce debt of the loans your marriage accumulated. Depending on the law in your jurisdiction, you could even be on the hook for loans your ex took out that you didn't know about!
The good news is there are some measures you can take to protect yourself from divorce debt and lower the ever-high cost of divorce!
Remove Your Name from the Loan
Depending on the disposition of your creditor, you can petition to get your name taken off the existing loan, but sadly many creditors and traditional banks are impersonal and don't take your specific situation into account. However, it's always worth asking about before taking the next step.
Refinancing
The easiest way to simplifying your divorce finances is by refinancing shared loans so that only one of you has their name on the new loan. That puts the responsibility and penalties of defaulting solely on that person.
One potential issue with this approach is that the creditor can reject the loan application if you or your ex's solo income/credit doesn't cut it. In that case, don't hesitate to take out a personal loan for divorce from Magical Credit to clear that debt and enter into business with us!
Divorce Loans
The simplest way to dealing with pre-divorce loans is by consolidating your debt with a personal loan for divorce from Magical Credit. We offer divorce loans up to $10,000 that will help you distribute your debt between you and your ex. We can also offer legal loans to help you cover any expenses relating to your divorce lawyer.
---
From legal loans to divorce loans, Magical Credit will help you overcome the high cost of divorce regardless of your credit history. Take out a personal loan for divorce today.