7 Tips For Living Comfortably on Your Retirement Income
by Magical Credit
You've done it, you've finally made it to retirement! Now that you're a retiree, your income is different than it was when you were working. Whether you feel confident that you've scrimped and saved a comfortable nest egg, or are worried your retirement budget is a little tight, here are some tips to help you make the most of your retirement income or pension.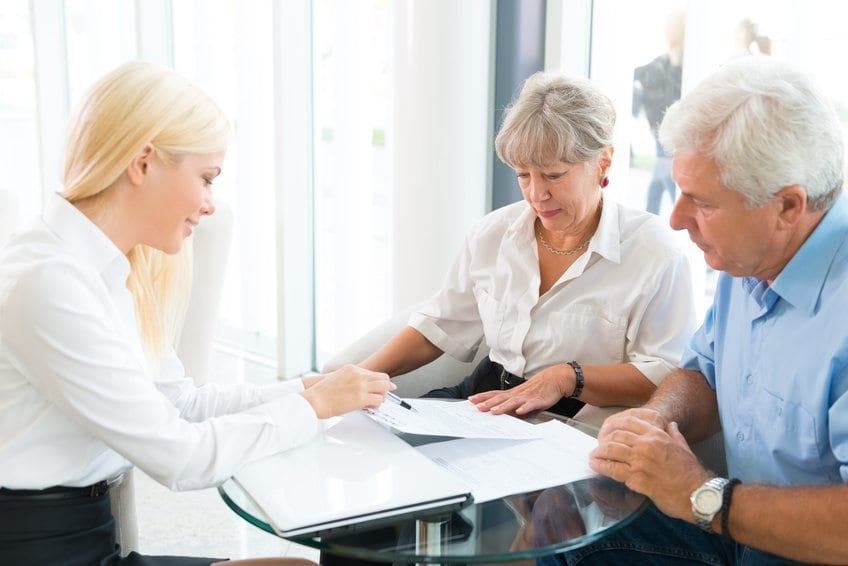 Create a balanced retirement budget for yourself.

The key to living comfortably is to create a retirement budget that accounts for all the money you have at your disposal. Though it may be tempting to push aside budgets and financial planning now that you're retired, that kind of thinking can lead to a shortage of funds down the line.Create a monthly retirement budget for yourself that covers all your basic necessities first and foremost. If you still have wiggle room in your retirement budget once you've covered essentials, then you can start thinking about extras like nights out, entertainment, gifts and other things that will make retired life a little more enjoyable!

Downsize during your retirement.

By the time you reach retirement, it's likely you've already paid off your mortgage. That makes your house a valuable asset that you can cash out on for some extra retirement income to top off your pension and government subsidies such as Old Age Security (OAS) and Canadian Pension Plan (CPP.)During your working years, you probably had a larger home to provide space for your kids and family. You won't need as much space during your retirement years, so it often makes sense to downsize to a smaller home, or apartment that requires less maintenance, and pocket (and invest!) all the extra cash from the sale of your home.

Work part time or on a reduced schedule.

Many retirees find they enjoy working on a part-time basis during their retirement years. This provides something to do, if you're the type of person who doesn't enjoy being idle. It also takes away much of the stress and pressure involved in working a full time job. Best of all, working part time can be a source of additional retirement income if your retirement budget isn't quite cutting it.

Wait until you've paid down debts to retire.

Weigh your options and decide in advance when it makes the most sense to retire. If you still have many debts and obligations to pay off – a mortgage, car payments, or your kids' tuition, for instance – it may make more economic sense to push back your retirement a few years until these bills are no longer hovering over you.After you retire, you'll most likely be living on a pension or reduced income from government subsidies. That can make it difficult to keep up with your debts. Being free of major debts will reduce the strain on your pension income or other form of retirement income.

Review and rearrange your financial portfolio.

Making investment decisions doesn't end when you retire. Many retirees find that that the investments and financial plans that they made when they were still working no longer make sense once they begin their retirement.Don't be afraid of moving around your money if it makes sense to do so. Most banks will help you make a financial plan to make the most of your money. They'll set you up with a financial advisor who will advise on important decisions like where you should put your money, for how long, and which investments you should cash out first.

Make sure you're collecting all your government subsidies.

As we discussed in our last blog, saving for retirement , the average monthly income each retiree receives from the government through Old Age Security and the Canadian Pension Plan is just over $900 a month.Check out the blog to learn more.While this amount may not be enough to live on comfortably without adding some of your own savings, it's yours for the taking, so make sure you collect it! An extra $900 a month, when paired with your own savings and a private pension can quickly add up to a comfortable monthly income.

Live an active and healthy life.

It may sound like a throwaway tip, but one of the largest financial drains on seniors and retirees is medical costs. Keeping your mind and body healthy and active will not only make it so you're able to enjoy your retirement, it'll also help keep down unnecessary medical expenses incurred from a sedentary, inactive lifestyle.Joining a gym or a sports club may be one of the smartest investments you ever make! If you feel self-conscious, there are plenty of clubs and associations specifically geared toward retirees!
Do you have any additional tips you'd like to share on saving for retirement? We welcome additional suggestions in our comment section.
Magical Credit is Toronto-based loan company that specializes in providing loans to people who are currently receiving fixed income from the government or private sources. We accept Old Age Security, the Canadian Pension Plan and private pensions as forms of income, so if you need a loan during your retirement, call us at 1-877-213-2088 or fill out an application now!