Saving For Retirement: Can You Live Off Government Subsidies?
by Magical Credit
With the baby boomer generation rapidly transitioning into retirement age, the number of seniors who are living in Canada is the highest it's ever been. According to Statistics Canada there are currently over 5 million people over the age of 65 in the country, and that number is expected to double over the next ten years. With so many retirees to support, what does that mean for the financial security of these seniors?
With smart planning, comfortable retirement is more than possible. Here's a quick guide that covers all the basics you need to know about saving for retirement.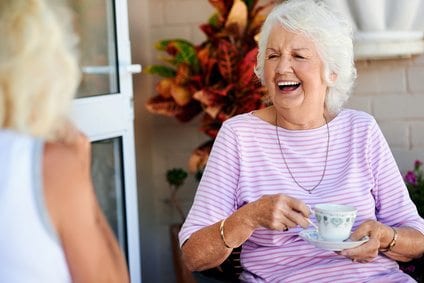 Can You Count on Government Income to Retire?
Government subsidies will play a large role in your retirement income. However it's unlikely that you'll be able to retire if all your income is solely from CPP and OAS. Here's how these two government subsidies break down.
Canadian Pension Plan
Most retired Canadians will receive some form of income from the Canadian Pension Plan (CPP.) If you've ever worked and paid taxes, you will qualify to receive income from the Canadian pension plan. The average Canadian receives $597 monthly, though that number will range depending on your contributions during your working years. In a year, this adds up to just over $7,000 on average.
Old Age Security
Old age security is a government subsidy intended to prevent seniors from falling below the poverty line in their retirement years – i.e. securing their financial freedom. Old age security pays around $4,000 a year per person.
This means the average retiree can expect to receive around $11,000 per year from the government. Retired couples will make approximately $22,000 per year. While doable, living off of this amount may prove challenging, if you don't add your own retirement savings to the pot.
How Much Retirement Money Do You Realistically Need?
A commonly shared stat says you should plan to live off of 60-70% of your income when you move into your retirement years. However, saving enough money during your working years to hit this target seems more than a little daunting. Is it really necessary?
Maybe not. Numbers show that the average Canadian is actually able to live off 45-55% of their income when they retire. Imagining living off half your income may seem impossible, so how can this be true?
Well, retired folks don't have the same expenses that middle-aged, working men and women do. By retirement most people have paid off their mortgage, or downsized their home (and maybe even made a tidy profit!), drastically cutting living expenses. There's fewer commuting costs with no need to trek to work each day. The kids are probably moved out and self-sufficient, meaning there's no need to support them or pay for their education. And on top of all these reduced expenses, seniors' taxes are less, because they're making less money now that they're no longer working.
This means if your family income is as high as $100,000, you can realistically live off of $50,000 a year – if you make less, you'll need less in retirement, too. About half of that will be covered by government subsidies. Between you and your partner, saving $25,000 per year is a realistic and achievable goal! Keep an eye out for our next blog, which will have tips for saving for your RRSP, and how to make the most and live within your budget as a retired senior.
Preparing for retirement and living off of your savings doesn't have to be a scary thing! If you start saving when you're young, and make bigger contributions to your RRSP funds as you get closer to retirement, you'll meet your retirement goals in no time.
If you do find yourself strapped for cash during your retirement, Magical Credit can help you make ends meet. We provide short-term loans to people currently receiving government subsidies like OAS and CPP. We also provide pension loans for people receiving private pensions. Fill our application to see if you qualify for a pension loan.