Is Canada's cap on RRSP contributions fair for Canadians?
by Magical Credit
Registered Retirement Savings Plan (RRSPs) are designed for Canadians of all ages to invest in their future, and start saving towards retirement.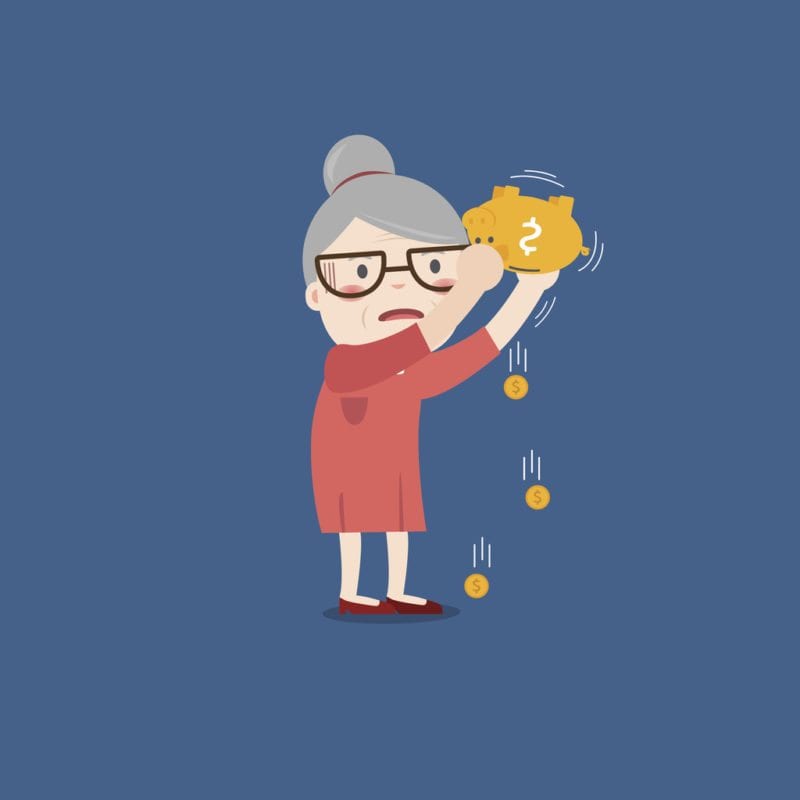 Students are told annually to maximize their RRSP contribution limit, for either the start of their early retirement funds, or to put towards tax-free investments. Young adults are told to take advantage of the latter in particular, to wisely increase personal wealth – let your money make money, so to speak.
And while maximizing your RRSP contributions every year should put you in line with your pompous neighbor who's in a defined, benefit pension plan, you're actually worse off.
According to a report from the C.D. Howe Institute, the majority of Canadians who save for retirement through RRSPs are at a major disadvantage. The Institute's president and CEO, William Robson, calls the capped limits, "outdated, unfair, and put savers in RRSPs and defined-contribution plans at a major disadvantage."
RRSPs = Really, Really, Super Popular
RRSPs, along with TFSAs, are the most popular savings sanctuaries Canadians rely on for their future.
Recent census data shows about 40% of Canadian households contributing to TFSAs, with 35% contributing to an RRSP, and 30% to registered pension plans. In 2015 alone, six-million taxpayers contributed to RRSPs in Canada, for a total of $39.2 billion of collective contributions.
With so many Canadians investing in these savings plans, it's imperative the Canadian government reviews the program, for these reasons:
We're Living Longer
One of the key issues with today's RRSP system is it's based on increases in longevity and low interest rates.
These principles are severely outdated.
"People are living longer and — even more importantly — yields on investments suitable for retirement saving are very low. These changes have raised the cost of obtaining a given level of retirement income." says Mr. Robson.
Simply put, what was enough to retire on before, isn't nearly enough to do so today.
The current rules, instilled in 1990, say the amount you can contribute to an RRSP is 18% of your previous year's earned income, up to a yearly maximum of $26,010 (2017).
That 18% isn't arbitrary – it's based on another, outdated, principle that simply falls short in today's financial landscape.
The Factor of Nine
The 'Factor of Nine' is a "little-known, outdated 'equivalency test' for savings in various retirement saving plans."
According to the Financial Post, the Factor of Nine is:
A hypothetical defined-benefit pension plan in which saving nine per cent of an employee's annual earnings will let an individual buy a retirement annuity equal to one per cent of pre-retirement income.
In comparison to defined, benefit pension plans, they can accrue double the maximum annuity – two per cent – of final earnings. Projected over a 35-year career, that's a pension equal to 70 percent of pre-retirement earnings.
The Factor of Nine limits Canadians to contributions of up to 18% of their earnings per year, hence the name (9x2 per cent).
The current structure's limitations, designed to keep RRSP retirement savers on par with benefit plan members in retirement, "badly damages their hopes of achieving retirement security like that of members of defined-benefit pension plans common in Canada's public sector," Mr. Robson explains.
What can be done to fix the system?
The Factor of Nine, adopted 27 years ago, is archaic.
New life expectancies in the country, combined with lower yields on retirement-appropriate assets, means Canadians need to save roughly twice as much to replace pre-retirement earnings than what the Factor assumes.
Additionally, RRSP savers can't pool longevity risk along other retirement savers, and often incur higher risks at higher costs than defined, benefit plan members.
Don't forget that RRSP contributors can't add extra funds to cover market losses. Defined benefit plan members have their losses covered by plan sponsors; this alone should allow for more generous tax treatments of savings plans for RRSPers.
Canada must update the Factor of Nine to reflect today's economic climate and demographic realities. Robson suggests introducing a higher tax-deferred saving limit, raising the RRSP contribution from 18%, to 30% or more.
There also isn't much of a contingency plan for savers who started late, but wish to catch up. Robson says this can be done by replacing the current annual savings limits with more flexible tax-deferral regimes. This can include indexing unused RRSP contribution room for inflation, or even establishing an inflation-indexed lifetime, rather than the current, annual, tax-deferred savings limit.
"Defined-contribution plan participants and RRSP savers should enjoy the same opportunity for pension wealth as their defined-benefit plan and public-sector plan counterparts," says Mr. Robson.
"All Canadians should have the ability to accumulate sufficient savings for retirement, and unfair tax-treatment should not stand in their way."
---
While the Canadian system isn't perfect, if you're already an RRSP contributor, it's wise to continue saving towards retirement until an update is made.
Our short-term, bad credit loans can help you maximize your annual RRSP contribution limit, preparing you for retirement. Without much of a way to 'catch up' it's important to get a head start on your savings now.
Fill out our online loan application in just five minutes, to see if you're eligible!