7 Personal Myth Loans Cracked
by Magical Credit
Some people fear the idea of applying for a personal loan because of stories they've heard about what happened to a friend of a friend. Though there are some companies out there that will take advantage of the unsuspecting, there are ways to protect yourself. Make sure you're getting a loan with a reputable and licensed company, and never borrow more than you can afford to repay.
Below, we clear up a handful of personal loan misconceptions that give personal loans a bad reputation.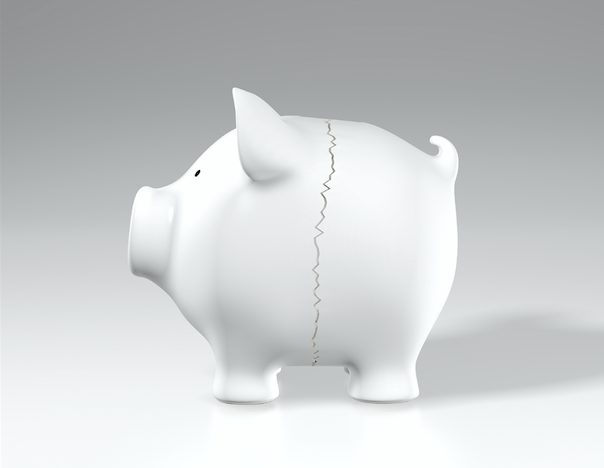 Personal loans are expensive to repay

Personal loans actually have low interest rates in comparison to credit cards or pay day loans, which are the most common alternative to personal loans! Depending on the amount you borrow and how much you're able to pay off each month, getting a personal loan can actually save you more money if you're carrying most of your debt on a credit card.

Personal loans can't help reduce debt

Personal loans can help reduce debt if you're using them strategically. Of course simply taking out a personal loan and using the money to go shopping will not benefit your debt situation. However, a personal loan can be used pay off several smaller debts with more expensive interest. If your smaller debts have been accumulated on credit cards, a personal loan will most likely have a low interest rate in comparison. Putting multiple debts into one debt is called debt consolidation, and a key part of simplifying and reducing debt.

You can't apply for personal loans if you have bad credit.

It depends on the personal loan company that is lending to you, but for the most part, whether you have good credit or bad credit, can get you a loan. If you have bad credit, you may end up paying higher interest, however, because lenders see you as more of a financial risk. Magical Credit specializes in offering affordable bad credit loans to clients, so don't let the fear of rejection convince you not to apply. Click here to apply for a personal loan with Magical Credit.

Thinking "I don't qualify for a loan" without applying

Almost anyone can qualify for a loan. At Magical Credit, we specialize in providing cash loans to people who are receiving government income, which includes almost any payment that is received from government subsidies, including pension, child benefits, maternity leave, EI and much more. See if you qualify for a loan from Magical Credit now.

There's a long wait for personal loan approval

Some banks and credit companies can take up to a week to approve your application. However, at Magical Credit, we process loans as quickly as possible. Once you submit your application to us, you should hear back from us within one business day. If your application is approved, we will send payment as soon as possible, usually within 24 hours of approval.

You should borrow more money than you need

This is not necessarily true, since you'll have to pay back that money you didn't even use. In addition, you may be tempted to spend that extra money on something you don't need, simply because you have the extra money! We recommend borrowing only what you need to avoid overspending. No matter how tempting it may be to take the highest amount you qualify for, you'll have to pay it back eventually.

You should apply to multiple loan companies at once

You can apply for as many personal loans as you like, with as many different companies as you like, but doing so can actually hurt your application, and increase the chances of your application being denied. Why? Each of those lenders will likely check your credit. When your credit history is checked by a lender, you get a ding against your credit score. The more lenders who are checking your score, the more desperate you appear for a loan. It's best to stick to one application at a time until you find a lender that's right for you.
If you're in need of a personal loan, Magical Credit can help. Don't let personal loan misconceptions scare you away. When you need emergency funds, a personal loan is a realistic option for many.
Magical Credit specializes in offering loans to people with bad credit, and people who are receiving government subsidies such as pension, EI, child benefits, maternity leave and more. To apply for a personal loan, simply fill out an application.