Keep in mind these 5 things when applying for a personal loan
by Magical Credit
Unsurprisingly, a personal loan is meant to be used for personal expenses. This can range from paying off a few outstanding bills, to funding a vacation, or even buying a new TV.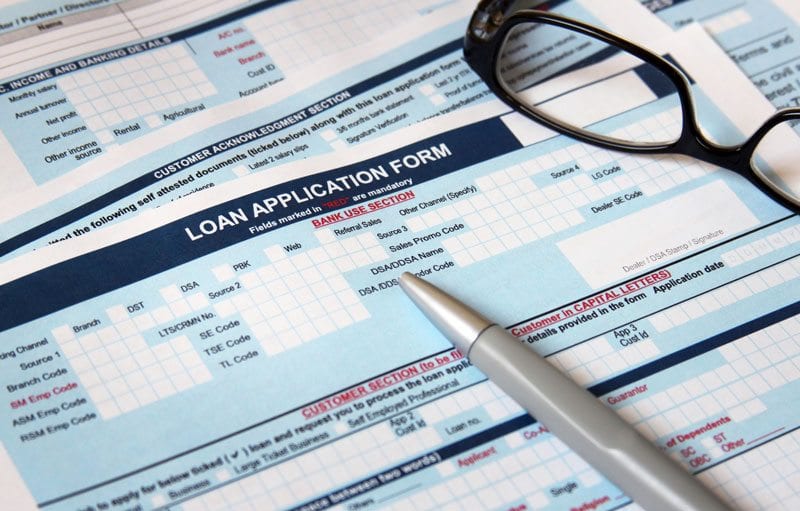 Personal loans are different from many other types of loans in that you don't have to put up any collateral against your loan, meaning your personal loan lender has no guarantee you'll pay back the money. For this reason, these types of loans are riskier for lenders, meaning you should give an air of fiscal responsibility and awareness when you apply for a loan.
So how can you position yourself best to qualify for a personal loan that meets your needs? Try these tips:
1. Go in prepared
Knowledge and preparation is always wise before embarking on any task, and securing a personal loan is no different. Based on the requirements of your bank or lender, creating a quick checklist of the necessary documentation needed for your loan should be your first step. This process can take some time, depending on the requisite documents you need from creditors, your employer, or alternative financial resources.
Incomplete applications are a common cause of loan denials, so come prepared!
2. Read the fine print
Not all personal loans are built the same. Make sure you're well aware of the interest rates, how often you have to make payments, and how much you'll have to pay, among any other details captured in the fine print. Always, always read the contract before signing on for a personal loan, and make sure it's well within your budget to pay it off in a timely manner.
3. Only borrow what you can afford
If you can't afford the payments on your personal loan, you'll need to borrow more money to repay it and risk getting into a vicious cycle of debt. Worse, if you're unable to pay off your loans, your credit score diminishes, meaning it will become much more difficult for you to qualify for loans in the future. Borrow responsibly and your wallet will thank you!
4. Keep your credit score in mind
Your credit score is one of the ways some credit companies and lenders can gauge how risky of a borrower you are (a.k.a. how likely are you to pay back your loan). When you are trying to qualify for a loan, personal or otherwise, your credit score can be an important consideration for some lenders.
If you're thinking about applying for a personal loan, do your research and be selective about which loans you apply for. Every time a potential lender views your credit score after you submit a loan application, it weakens your credit score. Why? They can see what you've applied for, and will assume that if you're applying to numerous loans at once, you're desperate for money and less likely to repay your loans.
If you have already have bad credit, you may need to consider specific lenders that specialize in bad credit loans (like Magical Credit!) You're unlikely to be able to qualify for a personal loan at a traditional source, like a bank.
5. Make sure the lender is reputable
Money can be a very personal matter. You will often be expected to pony up personal information in order to qualify for a loan. If you're going to be handing over personal information like your financial records, you want to be sure that you're working with a reputable loan company that you can trust with your confidential data. Research the company you plan on borrowing from. If the lender is online, ensure they have a secure site, and check out reviews and that they're frequently updating their online presence.
Are you looking for a personal loan company? Consider Magical Credit! We offer personal loans between $2,000 and $10,000, whether you have good or bad credit, or a non-traditional source of income.