10 Strange Things You Can Be Taxed On
by Magical Credit
If you've read our 2017 tax primer that we posted last week, you'll know that Canada Revenue Agency (CRA) doesn't make it easy for us taxpayers to find peace of mind.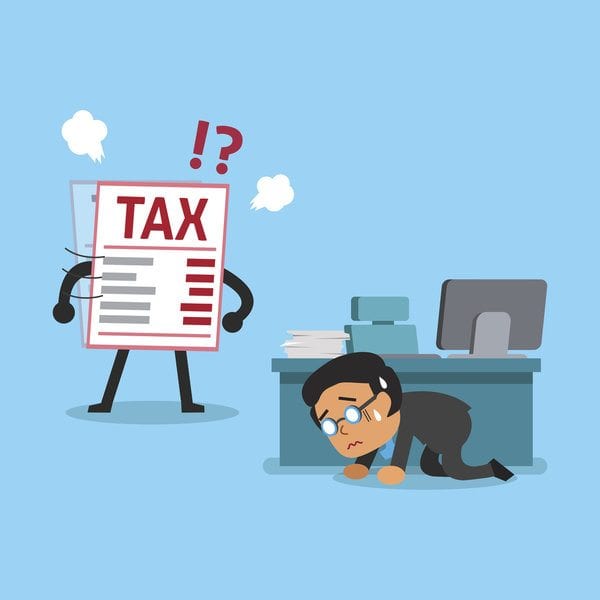 Let's face it: calculating how much money you owe the government is certainly a less-than-joyful annual tradition. And figuring out just why you owe the government so much is another matter altogether.
That's because trying to get a handle on the oddities of Canada's tax system is beyond…'taxing', to say the least. Canadian tax laws are always changing, and it's tough trying to figure out what's taxed and what's not.
We'll show you what we mean. Here are 10 strange things that you can be taxed on in Canada.
1. Illegal Goods
This may seem a little strange to you, but if you think about it, you technically are supposed to report all sources of income, so...
Marijuana activists from British Columbia paid over $580,000 in provincial and federal tax on the sale of unlicensed marijuana. You'd think the CRA would be blasted for reaping profit from a criminal act, but they claim that the Income Tax Act doesn't distinguish between income being legal or illegal. Go figure.
2. Smoked Seafood
Fresh seafood is free to be brought in without paying a cent at the border. But don't expect the same generosity if the food has spent any time in the smokehouse, because their smoky flavours will be accompanied by a salty 4% tariff.
3. Not Being into Wine
Importing grape juice into Canada? Expect a whopping tariff of 9.5%. But wait - are you planning to ferment that grape juice into wine? Then forget about all about what we said!
Canada's quite odd when it comes to matters that involve alcohol, which is why federal authorities don't like to cut any tax breaks to producers and sellers of liquor. When it comes to grape juice meant for wine-making, however, they seem to get unreasonably generous.
Honestly, your guess is as good as ours.
4. Foreign Veteran Pensions
Apparently, the CRA can hold a grudge.
Veterans of the Canadian Armed Forces don't get their benefits taxed. This tax exemption also extends to Canada's comrades in the past. Under Section 81 of the Income Tax Act, foreign war benefits are exempt if they are paid by countries that were Canada's allies during the time of war.
That means veterans who once served enemy nations get the short end of the stick here.
Sorry – erm, no hard feelings?
5. Breast Augmentation
Big melons come with a big price tag - and a hefty tax to boot.
Unfortunately, since 2010, any surgical and non-surgical cosmetic procedures are taxable and can't be claimed as a medical expense. Yes, this includes teeth whitening, rhinoplasty, Botox injections, and other vanity dealings.
However, there are exceptions to this rule: that is, if the procedures are meant to cover up the results of congenital abnormalities or disfiguring diseases.
6. Breeding Fowls
Living, breathing animals can usually get into Canada tax-free. But when it comes to ducks, geese, and turkeys, things get a little 'fowl'.
If the fowls are brought in for breeding purposes, then by all means - enjoy the blessings of no-tax. But if they're to be served up on a platter, you should brace yourself for a side of an 8% tariff.
7. Air Conditioned Cars
Regular air conditioners are taxed in Canada like any other household appliance.
Any air conditioner in an automobile, station wagon, van, or truck, however, is subject to an extra $100 fee. The vast majority of taxpayers are unaware of this tax, with good reason - it's generally bundled up in the sticker price. Sneaky!
Hearses, ambulances, and mobile homes are exempt to this ridiculous rule. And if your automotive air conditioner is powered by something other than the car's engine, consider it exempt as well.
8. Organic Food
The CRA is pretty lenient when it comes to expenses that have to do with health. So that means they're fine with their taxpayers writing off their vaccines, wheelchairs, and pacemakers. But when it comes to healthy eating, however, you're out of luck.
Apparently, healthy blood pressure and cholesterol don't mean much to them, because organic foods are taxed.
A funny thing to note: so many Canadians have tried to claim their Whole Foods grocery bills as medical tax-exemptions, that the government had to explicitly list organic foods as an ineligible deduction!
9. Scientology
This may be agreeable to many of you out there. The Church of Scientology has controversially had tax-exempt status in the U.S. for roughly 24 years, but no such exemption exists in Canada.
In fact, Scientology doesn't even have charitable status here, and is considered more as a business! So don't expect their services to be tax-free, either.
10. Blank CDs
Blank CDs are mostly used for stealing copyrighted media content - or at least, that's what the government believes.
That's why they passed the Private Copying Tariff, which is a 29-cent surcharge slapped on every CD sold in a Canadian retailer. The collected levy goes to the Canadian Private Copying Collective (CPCC), which is a Toronto-based non-profit organization that aims to bring the cash back into the rightful hands of the 'starving' music artists and media groups.
Thank you, copyright justice warriors!
---
Canadian tax laws are always changing. What's taxed today might not be taxed tomorrow! Just remember that consulting a tax professional or an accountant isn't the only means to find out more about the tax system - a little bit of initiative and personal research can go a long way!
If you find yourself unable to repay your tax debt, Magical Credit offers short-term cash loans to help make ends meet. Our loans, ranging from $2,000 to $10,000, can help get your immediate debts paid and keep your head above the water!
Apply for a loan today by submitting our online application, or contact us at 1-877-213-2088.