5 Money-Saving Secrets You've Probably Never Heard Of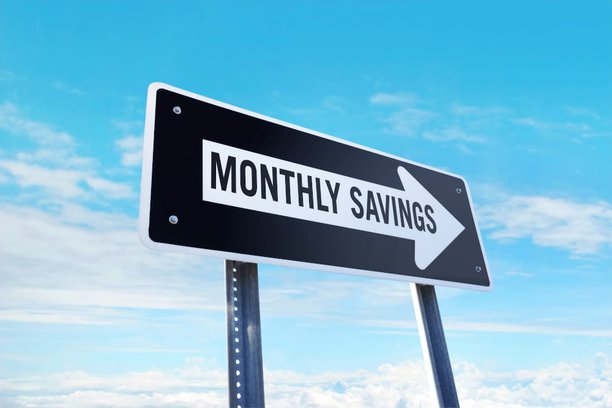 With inflation rates at a nearly 40-year high, saving money might seem like a distant proposition.
While it certainly does not come without sacrifices and compromises, there are steps you can actively take to improve your bank balance, even in trying times.
In this article, we will go over some of the ways that you can monitor your spending more closely, and eliminate wasted or avoidable expenditures.
5 Money-Saving Tips
Here are some of the best modern tips for saving money that apply to everyone, regardless of income, background, or age.
Automate Transfers
One of the best ways to accelerate your journey toward your financial goals is by putting your finances on autopilot. If you have a job that pays you on a biweekly basis, then you know which dates your paychecks will be deposited into your account. Using this information, set up automatic transfers for various bill payments, investment or savings accounts, and debt repayments that you owe.
Automating your finances has two core benefits. Firstly, you don't have to worry about manually making payments on time for the various services and loans that you have outstanding. This can avoid undue interest costs and/or late fees while giving you peace of mind.
Secondly, you automatically make progress toward your savings and investment objectives. Once these funds are deposited into your requisite accounts, you can easily check the remaining funds in your checking account to determine your disposable income for discretionary items each month.
Track Your Expenses
Making a budget is crucial to instilling the required financial discipline you need to attain your savings goals. A budget does not have to be overly long or complex. Start with tallying up all your income sources each month. Next, open your credit card and bank account statements going back three to six months. Check the main categories of expenses each month (rent, grocery, restaurants, transport, entertainment, etc.) and write them down. Now subtract your total expenses from your total income each month to arrive at your net cash flow for the month.
By tracking your expenses, you can see which categories are contributing the most to your total spending, and adjust your spending habits accordingly as required. For example, if you see that you are spending a disproportionate amount on restaurants each month, you can cut back by going grocery shopping and cooking at home more often.
Additionally, it is easier to go overboard when you are swiping your credit card rather than paying in cash. Tracking your expenses helps you remain accountable each month even if you do not carry around banknotes.
Monitor Your Subscriptions
In an era of streaming platforms, digital magazines, and fitness apps, the average Canadian household is estimated to have anywhere between seven to nine subscriptions. In fact, 4 out of every 5 Canadians reported having at least one monthly subscription. While each subscription may serve a unique purpose, you may find that you don't need all of them. The best way to determine your needs is to audit your consumption of each subscription and analyze which one you use the least. Then, deactivate that subscription and assess whether you can do without it on an ongoing basis.
For example, removing your Netflix subscription alone can unlock anywhere from US$120 to US$240 each year.
Minimize Extraneous Spending
Extraneous spending refers to any expenditures that can be avoided without causing any material disruption to your quality of life.
If you look at your monthly credit card statements, you may find several instances of such extraneous spending. For example, home phones are largely becoming a thing of the past now. With most people opting to converse via mobile phones, you can save yourself some cash each month by deactivating your home phone service. Similarly, try to extend the use of your smartphone instead of buying a new one every one or two years.
The bigger the expense, the more it should be watched and analyzed to evaluate whether you truly need to make the purchase or not.
Set Smart Savings Goals
Setting specific and achievable goals is key to remaining on track each month towards your ultimate financial objectives. After you build your budget, assess how much income you have remaining and determine a reasonable savings number you want to achieve accordingly. It is important to make these goals achievable. If you aim too high, you may become discouraged if you are unable to attain those goals after a few months. If you aim too low, you will likely make slower progress towards your savings goals.
Applying these steps can help you build healthy financial habits over time. However, you may find yourself facing emergency expenditures that require urgent cash. Whether you are faced with such a situation now or want to have quick access to liquidity for such situations at a later date, Magical Credit has a range of solutions to serve your unique needs.
Contact our team today to get started!
Frequently Asked Questions
What's the secret to saving the most money?
Each person's financial profile is different and demands different approaches. While there is no one path or 'best way' of saving money, the key is discipline. Remaining consistent week over week and month over month will ensure that you meet your goals over time. On the other hand, an erratic approach can make the process of saving money difficult and frustrating.
What is the 30-day rule?
A money-saving challenge you can adopt prior to making an impulse purchase is the 30-day rule. This rule essentially stipulates that prior to buying an item on impulse, you wait 30 days. This period gives you enough time to assess whether the item is a necessity or a true impulse buy. If you still want to buy that item at the end of 30 days, you can then go ahead and re-evaluate.
How can I save a lot of money really fast?
As noted above, each person's financial journey is different, and there is no one-size-fits-all solution for saving money quickly. However, a good way to go about this process is to list your expenses in descending order (starting with the big-ticket items first). Once you have your list, run through each item to determine whether it can be reasonably cut.
Some items such as rent are fixed and cannot be curbed in the short term. However, you can cut discretionary items such as expensive restaurants, going to the movies, going to bars, etc. Making changes to these big-ticket line items helps you save faster.