5 Money-Saving Tips for Hosting a Thanksgiving Dinner
by Magical Credit
Hosting a Thanksgiving feast for the whole family is stressful, time-consuming, and financially worrisome if you're on a tight budget.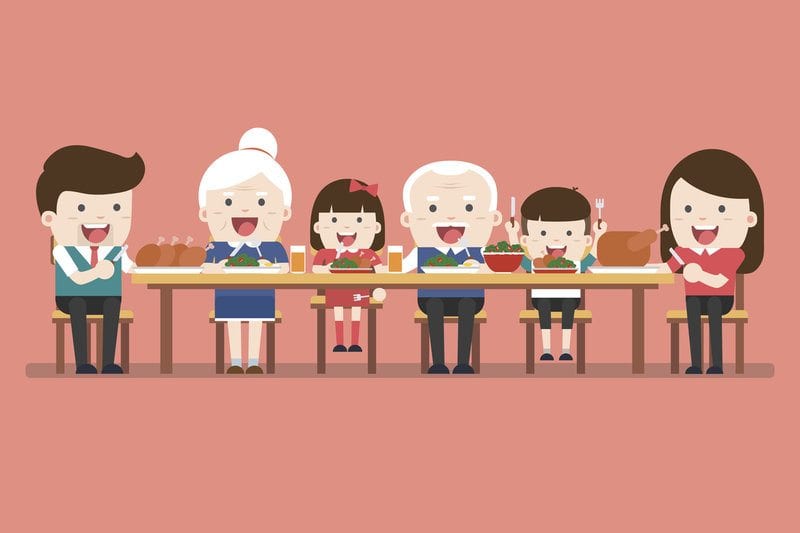 However, regardless of your financial situation, you can still enjoy a glutinous, turkey-filled feast without breaking the bank. Here are 5 money-saving tips that will carve your budget without sacrificing the holiday's essentials – turkey and booze.
Plan a Festive Potluck.
The key word in Thanksgiving is 'giving'. Instead of carrying the financial burden by yourself, share the fun with a Thanksgiving potluck.
Asking your friends and family to contribute something to the table; whether it be a side dish or a bottle of wine, it's a great way to save time and money.
Always Buy Generic.
A smart way to save money without leaving anything off your grocery list is to buy generic products over brand name ones.
Trust us, your guests won't know the difference between Ocean Spray cranberry sauce and the generic alternative, so opt the less expensive option. When all is said and done, you'll have the same delicious results, with a few more dollars in your pocket.
Don't Buy Disposable Cutlery.
Sometimes the easiest way isn't always the cheapest way.
Disposable cutlery is easier to clean up, but don't be lazy – it'll cost you a lot of money. If you're on a strict budget, always use existing cutlery. And if you don't feel like cleaning up, try guilting one of your siblings or cousins (preferably one you dislike) into doing your dirty work.
Transform Leftovers into Delicious Meals.
Everyone knows that one of the best things about Thanksgiving is eating the leftovers. Don't let the aftermath of a massive feast sit in your fridge – transform those leftovers into delicious, hearty meals to last your family the entire week. Leftover turkey, stuffing, and greens can be made into soups, grilled cheese sandwiches, and pastas, so don't let it go to waste.
Check Your Local Thrift Stores for Thanksgiving Decorations.
The local second-hand thrift shop is your best friend when it comes to vintage, one-of-a-kind Thanksgiving decorations. All those unique, quirky decorations from the past reside here collecting dust. You can buy used decorations for practically nothing, but you'll have to do dig through a lot of clutter to find them.
---
The purpose of hosting a Thanksgiving feast is to spend quality time with your loved ones, while keeping your cost low on food and drinks. These 5 money-saving tips will help cut your budget in half, leaving you with more money for the next get-together.
Magical Credit provides fast cash loans to anyone with a reliable source of income— either traditional or non-traditional— and a proven debt repayment history. Apply for a loan between $ 2,000 - $10, 000 today by filling out our online application, or calling 1-877-213-2088!