5 Myths You Should Be Aware of Before Declaring Bankruptcy
by Magical Credit
A surprising number of Canadians are unsure what bankruptcy really is. Beyond knowing that bankruptcy equals money trouble, many people don't know the exact definition of bankruptcy, or what it entails.
There are bankruptcy rules that many people are unaware of, however, they still continue to file for bankruptcy. The problem is that people often don't fully understand that there are other, often smarter, alternatives to declaring bankruptcy.
Since there are a lot of questions about bankruptcy, we've come up with a list of bankruptcy myths you should know about before you consider filing for bankruptcy.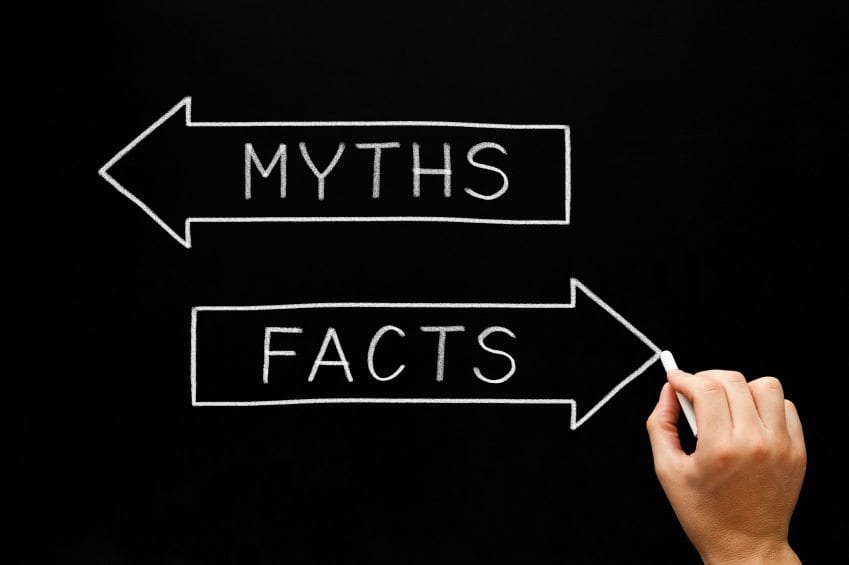 Myth #1: Declaring Bankruptcy Is an Easy Way to Get Rid Of Your Financial Problems
Do you think declaring bankruptcy an easy way out? Unfortunately, it's not. People tend to think that filing for bankruptcy is an easy way out of their financial problems, but this is just a myth. Filing for bankruptcy doesn't help you get out of your financial problems nor does it fix your credit.
One of the bankruptcy rules to keep in mind is that when you declare bankruptcy, it's recorded on your credit bureau report and stays there for over 6 years. This means that if you happen to need a loan in the future, you won't be able to process one until your bankruptcy is discharged.
Myth #2: Anyone Can File For Bankruptcy
The majority of people think that anyone can declare bankruptcy. However, this is just a myth, and although filing for bankruptcy may sometimes seem like a good option, it's not always necessarily the best option for you. There are costs and fees for declaring bankruptcy, and depending on your income and the assets you own, declaring bankruptcy can be a very expensive process.
Myth #3: If You're Married, Both Spouses Have To File For Bankruptcy
If you're married, both spouses do not have to file for bankruptcy. It's not uncommon for one spouse to have more debt than the other. One spouse can declare bankruptcy while the other does not. But if both spouses have debt they're both liable for, then they should discharge it together, only because creditors will demand payment from the spouse who did not file for bankruptcy.
Myth #4: You Can Only File For Bankruptcy Once
Justin Harelik, Bankrate's Bankruptcy Adviser, states that bankruptcy rules mandate that an individual can only file for Chapter 7 bankruptcy once every eight years, as opposed to Chapter 13 reorganization, which permits one to file for bankruptcy more often. This doesn't mean you should be filing for bankruptcy on a consistent basis, as filing for multiple bankruptcies isn't a good habit to get into as you may find yourself relying on any unhealthy practice and creating debt you can't recover from.
Myth #5: Filing for Bankruptcy Is The Only Option
Filing for bankruptcy is one of many options, but should only be considered as a last resort. Although bankruptcy does give you the opportunity to get a fresh start, it's not the only solution, and it's not always the best solution. There are other ways to solve your financial problems, for example, getting a loan or consolidating your debts into a single, easy to manage payment. Before you declare bankruptcy, weigh all your other options.
If you're considering declaring bankruptcy, consider all your options first. Bankruptcy isn't always the best solution, and you should take into account all bankruptcy rules and regulations before filing for bankruptcy. Magical Credit can help you tackle financial problems with a personal loan. See if you quality for a personal loan.