5 Worst Buys to Kick Off Your Spring Shopping Season
by Magical Credit
Welcome, April – the month of hot weather, and even hotter sales!
At first glance, it really looks as if there's no better time to get your spring shopping done. You've got stuff you need to stock and replace for the new season, while retailers are pumping out great deals to clean out their old merchandise.
But don't start your shopping spree just yet! While great deals are aplenty, what you (and your wallet) need are the best deals around. Believe it or not, some products are better purchased well after this month's sales signs go down!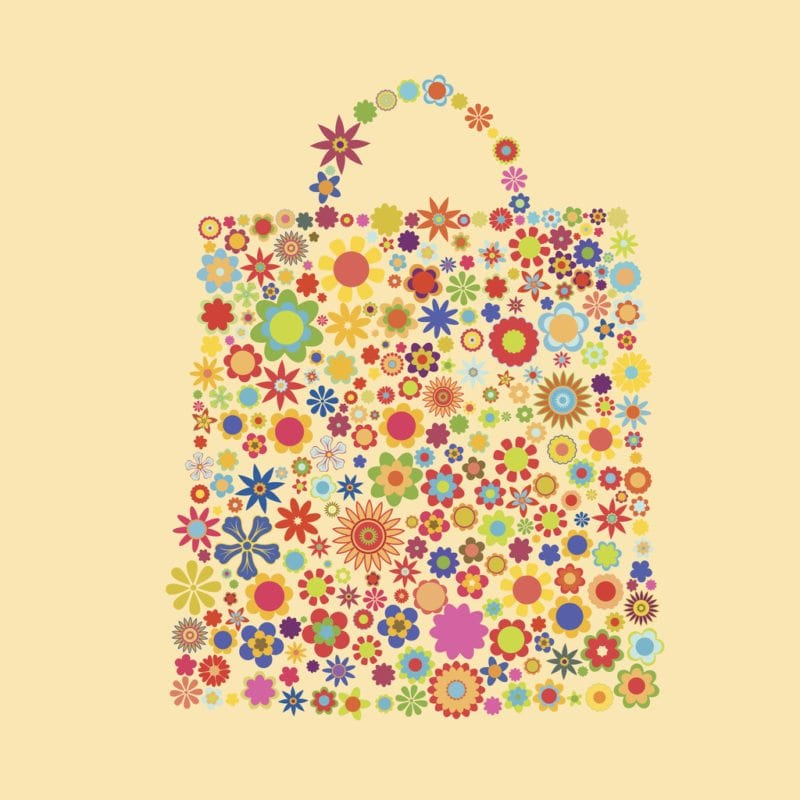 Without further ado, here is our list of products you need to avoid buying this April:
1. Spring Clothes
We all know that the general rule for dressing yourself with deals is to wait about two months after a new season's apparel hits stores. And since retailers begin debuting their spring line-up in February, April seems like an ideal time to start splurging for your wardrobe, right?
Well, not exactly. If you really want the best deals, you should hold off on buying new outfits until June. That's when retailers will really get rid of their leftover inventory to make room for fall & winter apparel.
We're well aware that many of the items will be long gone by then. But hey, finance before fashion, right?
2. Mattresses, tools, and appliances
Department stores regularly roll out special sales for holiday weekends, and Memorial Day usually provides excellent discounts on home items. If you wait until May, you'll find tools that are up to 50% off, large appliances about 30% off, and mattresses up to 40% off!
Last year, we witnessed almost twice as many mattress deals in May as in April! The discounts will very likely get even steeper if you wait, so try and make do with what you have for now.
3. Laptops
Suppress your need-for-digital-speed, because back-to-school discounts start as early as June.
Between April-May is when you see the old merchandise shifting out for the new merchandise coming in. You'll likely find great deals on tech accessories in particular, including Bluetooth speakers, headphones and protective cases.
But if you're looking to replace your aging laptop for a new entry-level or a higher-end gaming model, wait a couple more months. June is when retailers really start taking the scalpel to prices on laptops so students can afford them!
In the last back-to-school sale, Best Buy offered several big brands at amazing discounts. Apple fans, for one, enjoyed a generous $75 price cut on the MacBook Air, and an additional $150 discount for those who were enrolled in a post-secondary institution.
4. Gardening Tools
Itching to start tending to your garden? We hate to tell you this, but you should hold off a little while longer.
Much like our weather, the 'spring special' deals on gardening tools aren't quite at their peak temperature just yet. While there are currently three times as many gardening sales as March, you can expect the hottest discounts to arrive in the month of May.
You could save $2 to $8 on mulch and hand tools, and $20 to $50 on larger power tools!
5. Running Shoes
You'd expect to find some of the best deals on running shoes in the break of spring, right?
Here's the dirty truth marketers don't want you to know: they're looking to take advantage of you impatient runners raring to hit the road. The best deals you'll find are probably going to be for some off-brand sneakers you've never heard of.
Instead, do you and your wallet a favour, and wait until May. That's when you'll find big bargains on brand names like Reebok, Adidas, Nike, and Puma.
---
Think you might spend more money than usual this season? Consider applying for a cash loan to offset expensive spring spending.
Magical Credit provides cash loans to anyone with a reliable source of income – either traditional or non-traditional – and a proven debt repayment history. To find out if you're eligible for a loan between $2,000-$10,000, fill out our online application or call 1-877-213-2088.