7 New Year's Financial Resolutions You Can Keep
As people around the world welcome 2022, resolutions are made for the new year, touching on weight, diet, careers, and etc. – as well as the decision to set stronger financial goals than the year before.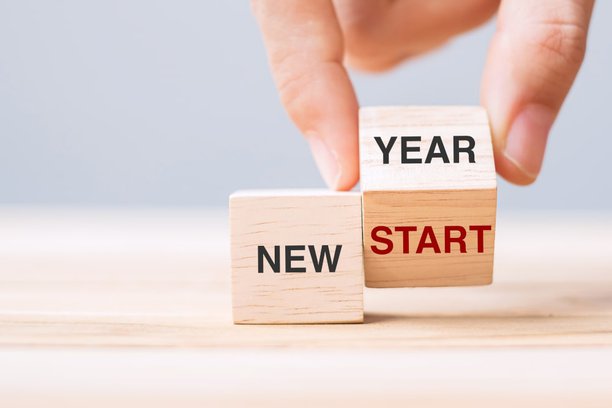 When setting this type of goal, most people envision earning, investing, or saving more; however, these elements often fall by the wayside when confronted with a lack of discipline. In this article, we provide an overview of trends in personal finance that help you find simple and easy ways to stick to your resolutions.
What Are Current Trends in Finance?
Inflation
Known as the silent killer, inflation relates to the increase in prices of goods and services each year. If an item that cost $10 last year now costs $10.50 this year, inflation for the year has been 5%. If you were to simply keep your cash locked away in a checking account, or a low-interest savings account, your purchasing power would slowly become eroded over time due to inflation, even if your amount of money remains the same – it is this phenomenon that renders inflation crucial to track. It is therefore a wise idea to consider investments in appreciating assets such as stocks, bonds, commodities, or even real estate.
ETFs
During the pandemic, retail investors have started to channel more towards Exchange Traded Funds (ETFs) in order to capitalize on the growth that certain sectors (such as technology) view as an industry. ETFs can be bought the same way as a stock, but track the prices of an index, commodity, or sector. Ultimately, ETFs enable investors to gain exposure to potentially large sets of securities without buying each security individually.
Personal Finance Apps
The rise of digitization has led to a much larger app ecosystem for personal finance than the years before. Today, consumers can access apps from the convenience of their smartphones to help them budget their expenses, invest in security, and even earn rewards from each purchase they make on their credit cards. Outside of apps that help with money management, there are also many ways for freelancers to market their services online. The digital realm offers endless opportunities to boost your existing financial position.
What Are Some Examples of a Financial Goal?
With an established understanding of prevalent trends, it is also important to discuss what makes a good financial goal. You can have both short-term and long-term financial goals, depending on your current profile and objectives. Some examples of New Year financial goals that you can have include:
Buying a house within the next 12 months

Saving up a certain amount for further education

Paying off your credit card debt within 3 months
While it is helpful to set a timeline for your goals to give yourself a date to work towards, not all financial goals need to have a deadline. The important thing is to consistently work towards them over time, and ensure that you do not falter and lose discipline or motivation at any stage.
What Resolutions Can You Make for 2022 to Help with Money or Finances?
Resolve to contribute the maximum allowed amount in your RRSP or TFSA

Each year, your tax return Notice of Assessment should let you know how much you can contribute towards your RRSP. For the TFSA, the government sets a limit each year that is easily accessible online. These are both investment vehicles that help you advance towards your retirement goals by offering you a tax-sheltered way to grow your money. It is therefore in your best interests to fund your RRSP and TFSA with as close to the maximum amount each year as possible.

Resolve to track your expenses closely

This resolution does not simply stop at being conscious of your purchasing and shopping behaviours: it involves actively tracking your monthly inflows and outflows using a spreadsheet tool (such as MS Excel) or an online budgeting app (such as Mint). If you find yourself regularly overshooting your budget, take a look at your expense patterns and try to see where you can realistically cut costs.

Resolve to build an emergency fund

An emergency fund is a sum of money that you can access easily when you face an emergency that requires urgent cash. According to a survey by The Globe and Mail, less than a third of Canadians have one month or less in emergency savings. To build an emergency fund, you should have at least 3 to 6 months of your monthly expenditures saved up.

Resolve to learn more about investing

As Warren Buffett once said, "the best time to start investing was yesterday. The second best time is today". If you are a novice investor, a good strategy to start is setting up an auto-payment each month into an ETF of your choice that tracks a large index, such as the S&P 500. Doing this will help you combat inflation while building long-term wealth.

Resolve to pay off your credit card balance in full each month

Credit card fees can often be prohibitively expensive and range up to 23% on an annual basis. By paying off your credit card bill in full each month, you save on these interest costs while also building your credit. In turn, a good credit history gets you access to more favourable rates on other loans, such as personal loans or mortgages.

Resolve to start your own side gig

A side gig does not have to be extravagant - it can be as simple as taking online surveys that pay you for your opinion or testing user sites. Even an extra $10 a day adds up to $300 per month, and eventually, $3600 per year.

Resolve to start estate planning

Estate planning is the practice of organizing an individual's assets in a tax-efficient manner that allows for seamless management and transfer in the event of death or other such incapacitation. Ideally, an estate plan should encompass healthcare and financial powers of attorney, along with last will and testament, at a minimum.
Finding the best way to start incorporating your financial resolutions into your life, while a strong way to build a better future, can often feel overwhelming. Contact us today for a clear and easy path to help you gain confidence in your new financial goals and start planning for your finances in 2022.