A New Parents' Guide to Maternity or Paternity Leave
by Magical Credit
A baby means change in your life. Whether you're having your first, or you have children already, a new baby requires some adjustment. Preparing for your new bundle of joy may require making some tough decisions about your finances and how you plan to handle your maternity leave. Below is important info all new parents should know when taking maternity leave (or paternity leave, if dad plans to stay home instead!)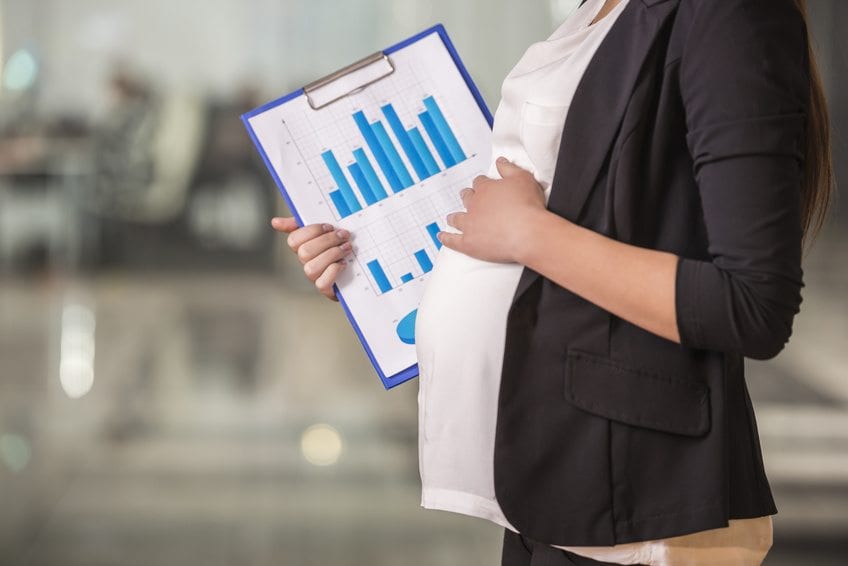 Maternity Leave in Canada
In Canada, new moms are entitled to a year of maternity leave based on their EI contributions, even if their workplace doesn't offer additional benefits. EI benefits cover 55% of their salary, up to $40,000. On the other hand, paternity leave is 35 weeks. However, only one parent is able to collect EI for the birth of their child. Some companies will top up this amount.
Being on maternity leave means you're effectively making half of your salary. To get an idea of just how much this is, a $50,000 a year salary is suddenly cut down to $27,500! This is something a lot of new parents simply can't afford, especially with a new baby to think about. There's also the issue of receiving the initial payments from EI. Your first 2 weeks are unpaid. After that, it can be as much as 4 to 6 weeks before the first EI benefit is deposited due to processing.
So How Can You Combat the Lost Earnings During Maternity Leave?
Discuss Money Before Your Baby Arrives

Know where you stand, financially, well before your baby is born. Discuss your financial situation with your partner to know what to expect when you go on maternity or paternity leave. Will you be living together? Do you have a combined mortgage? What other financial obligations do you have? Will the two of you be okay to make ends meet if one of you isn't making your full income? Can your partner cover your lost income while you support your child? All of these are important questions you should know the answers to before your little bundle of joy arrives. Having a plan is the first step to financial security.

Decide Who Should Stay Home

Who is the breadwinner in your household? Does mom make more money than dad? For some couples it may make more financial sense for mom to be the one who returns to work shortly after the baby is born. There's no right or wrong way to handle raising your child. Though it may be more traditional for moms to stay home, we live in a world where plenty of dads are stepping up and caring for their infants while mama brings home the bacon.

Prepare During Pregnancy

As soon as you learn that you're having a baby, it's a good time to start cutting down, and making preparations for when your income is cut in half. Try saving extra money throughout pregnancy, and living on 55% of your income. Living on your reduced income even before your baby comes will prepare you for cutting back once your baby arrives. It will also leave you some wiggle room to buy the baby items you need when your baby does arrive, because you'll have some extra savings stored up.

Throw a Baby Shower

A baby shower will net you a lot of the basics that new parents need to take care of their baby in the initial months. Your friends and family will chip in basics such as clothes, diapers, baby furniture, toys and other essentials. Everything you receive is something you don't need to worry about purchasing yourself!

Recycle and Reuse

Hand-me-downs are your friend! Have an older sibling or a friend who had a baby recently? Ask them if they have any unwanted items that their baby has outgrown. You'd be surprised how many people are eager to share their hand-me-downs and help you out in a time of need.

Shop at Second-Hand Stores

Of course there are things that are impossible to buy second-hand – like diapers – but there are lots of baby items that you can get a great deal on. Baby items are great to buy second hand because people use them and get rid of them after their baby outgrows them. So the quality is often good and items are only gently used. Things like baby clothes and baby furniture are great to buy from second hand shops.

Avoid Gimmicky Products and Guilt Trips

Everyone will tell you that you absolutely need this or that baby item to raise your child and be a good parent. There are a lot of unnecessary novelty items that parents are guilted into buying, thinking they are necessary to raise a happy, healthy baby. Materialistic things are not what will make you a good parent. Are you actually getting anything out of the items you're being encouraged to buy? Does your baby really need yet another toy? Think about what you and your baby actually need.

Coupons Are Your Friend

There are thousands of coupons out there that are perfect for new parents. From diapers to formula to clothes, to everything between, there are coupons for just about every baby item you can imagine. Take advantage and clip to save a little money on essentials. Check flyers and online to see what brands are on sale or have coupons available. Chances are your baby doesn't care whether he or she is wearing Huggies or Pampers. If money is tight, go with what makes the most financial sense.
Being on maternity leave can mean financial challenges, but with a smart budget and some ingenuity, you can make EI benefits stretch to cover all the essentials for your expanding family.
If the tips shared above aren't cutting it, Magical Credit provides cash loans to people on government income, including maternity leave, paternity leave and other EI related benefits. Fill out our application now to see if you qualify for a cash loan between $2,000 and $10,000. It only takes a few minutes to apply.