Are Express Loans Really Fast?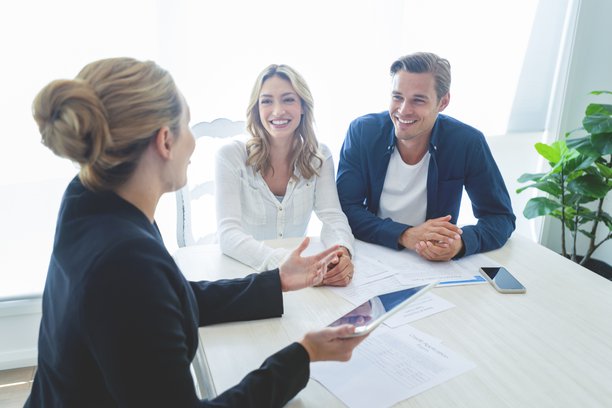 Express loans are defined as personal loans that can be requested and approved quickly, typically through an online platform. Due to the limited requirements on the part of the borrower, as well as the fact that it is available to borrowers with low income or poor credit, express loans have higher interest rates than a conventional personal loan available from a financial institution. Typically, these loans are utilized for financial emergencies that are unexpected, but require urgent payment of a sum of money quickly. This can include something like a medical emergency of a family member. However, while they are known for their speed, it is worth delving into whether they are actually the best option for borrowers.
The Upside:
To evaluate the pros and cons of express loans, let's talk about the advantages of such loans first. As mentioned above, they are available to a wider audience that may often not be eligible for personal loans from financial institutions who look for customers with higher credit quality. Beyond the accessibility issue though, some advantages include:
No collateral: Most loans available online are unsecured i.e. the borrower does not have to put up a fixed asset such as their house or car to back the loan. This is comforting for the borrower as if they have to default on the loan, they will not lose the asset they pledged.
Speed: They are called express loans for a reason. Due to the amount of requirements and processes that you can skip as a borrower with an express loan, these loans are often available within a day. Particularly for immediate and/or emergency expenses, this can seem like a lifeline for borrowers who may not have the requisite cash on hand or may not be able to afford a particularly large outflow of money all at once.
Easier Approval Processes: Most banks or credit unions have low risk tolerances in terms of who they would lend to. For borrowers with low credit scores, gaining access to funds can be particularly challenging. However, with an express loan lender, the approval processes are not as heavily weighted towards the credit score component of the application. For these loans, other factors such as the consistency of the borrower's utility bill payments can be considered as the basis for approval. Ultimately, this allows borrowers to access the funds they need.
The Downside:
Interest rates: Because lenders are taking a higher risk when lending to borrowers with low credit scores, interest rates can be substantially higher than those that you may find on other loans. Lenders are essentially trying to compensate themselves for the higher risk with a higher price. Below, we will discuss how this can be a slippery slope to a debt cycle.
A matter of education: When a borrower lends money from a bank, the chances are that they will go into a branch where a loan officer will walk them through loan repayment schedules and other key terms and conditions. With express loans available online, this burden of education falls directly on the borrower. Hence, if the borrower is careless or not financially sophisticated enough to understand the terms, he/she may be placing themselves into a tricky situation without being aware of it.
So where do we go from here?
While express loans may seem like a great solution, particularly in a time of stress, the reality is that borrowers have to be extremely careful when obtaining such debt. To this end, they have to evaluate the true cost of borrowing. In some cases, due to the exorbitant rates charged on these express loans, borrowers suddenly find themselves struggling to pay the interest component of the loans. In this case, they have no choice but to roll the loan over (i.e. extend its term) and continue chipping away at the principal little by little.
In other cases, borrowers may be stuck in a concept called the debt cycle. Here, they find themselves taking out debt to repay other debt. This generally happens when a borrower has more cash outflows than the inflows they manage to bring in each period.
Worth the speed?
Express loans are best known for their speeds. However, in the digital age, where everything is at our fingertips a few clicks away, the speed of an express loan has somewhat become less appealing as there are other, cheaper loans that offer similar timelines to funding. Even in instances where funds need to be gathered within a few hours, borrowers would do well to assess the long-term financial impact of obtaining such a loan, and evaluate whether there are other sources of short-term funding available until a sustainable long-term option is identified (e.g. asking family or friends to help pay off the immediate expense before obtaining a loan from an institution to pay them back shortly after).
When faced with emergencies, it is best to not let the stress of the situation overwhelm you into doing something you may regret later on. Go with lenders that you trust and that have established track records. For more information on online loans available at affordable rates, please contact us at 1-844-521-2088.