Walking into a bank to discuss opening a credit account under your name may sometimes feel like a soldier marching into war. No one is denying that credit is necessary to live our daily lives by doing everything from paying the bills during tough financial months or to covering unforeseen legal and medical expenses. However, keeping the right balance is crucial to maintaining your financial stability.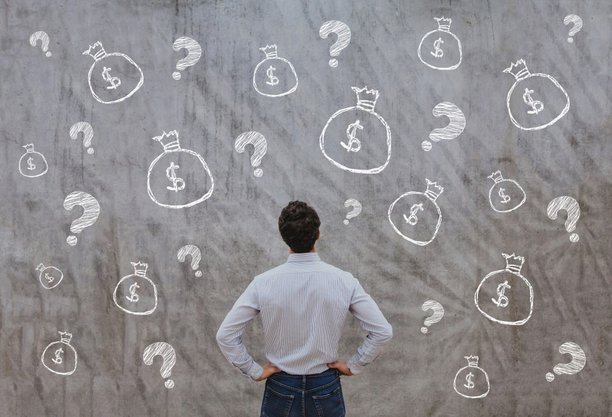 Throughout Canada, the trend has remained constant. The rate at which Canadians are taking out loans and piling up consumer debt is on the rise. It is calculated by Statistics Canada that the average proportion of household debt to disposable income increased to 175% at the end of 2020. In other words, the average household owes $1.75 for every $1 it has to spend as of the first quarter of 2021.
What Big Banks Look For
The practice of giving out loans is a business like any other and lenders only decide to give out loans when they are confident that they will turn a profit in the long term. The way in which they decide whether or not they will turn a profit is the likelihood of whether or not you'll be able to pay back their loan on time.
The more confidence a potential investor has in you, the more flexible their terms will be for your loan whilst an investor giving a loan to someone they don't have as much confidence in will demand compensation for that lack of confidence. This generally comes in the form of hiked interest rates, shorter payment terms and a large down payment.
Credit Scores
Your credit score is based on a variety of factors, some of which you can control whilst others less so and it is a major factor for investors when assessing your reliability. According to Equifax Canada; one of the 2 business agencies providing credit monitoring and information reports for businesses, the factors are listed in respective order as such:
Payment History (35%): Information about how you've increased your credit in the past on various accounts and whether or not you did so on time is the most pivotal factor in your credit score. The more delinquencies (i.e. late payments) you've had, the more it impacts your credit score. Ensure that you only take out loans you can manage with reasonable payment periods and affordable interest rates.

Amount of Credit Used (30%): Open-end credit is a sort of credit in which a borrower is given a credit limit from which they are free to borrow how much and whenever they choose. It is generally recommended to not exceed 30% as using a large amount of your credit can spook lenders and negatively impact your credit score.

Credit History (15%): Unfortunately, this is a factor that is out of many people's control. The number of loans you have taken out in the past and how long they have been in existence is crucial for investors to assess your reliability. On the other hand, this makes it disproportionately difficult for young people to receive a loan.

Public Records and Inquiries (20%): For anyone who has had a prior history of bankruptcy or information requested from their account are generally signs of financial distress/difficulty. All these records can sour an investor's opinion of you and your reliability.
An individual's credit score can generally range from 350 to 850. According to Equifax Canada, a credit score from 580 to 670 is considered "fair", a score from 670 to 800 is deemed "good", and 800 to 850 is judged to be "excellent".
Finding Payday Loans
For some, finding a way around the big banks means going to loan sharks who whilst allowing people with low credit scores and little requirements to enlist also come with the price of ludicrous interest rates reaching as high as 500% annually!
These loan sharks offering payday loans who generally operate outside of local authorities have very strict terms of collection upon failure and can lead to already financially vulnerable individuals falling into debt traps of ever-increasing interest rates.
Loans Not for the Worse but For the Better
A loan may seem like something negative, money that ultimately needs to be paid back with interest. It may in that way seem nonsensical to use loans to better one's financial situation. However, taking out loans doesn't necessarily have to be to cover urgent expenses but instead be part of a larger financial strategy.
A study by Finder Canada discovered that amongst 1200 Canadians surveyed, 15.75% of respondents took out a personal loan to consolidate their debt while an additional 14% did so to pay off their credit cards. This strategy of debt consolidation is not one to be taken lightly.
The main burden that comes with taking out a variety of loans, be they auto loans or payday loans is the APR (annual percentage rate) on them as time passes. If an individual is struggling with paying off several loans and chooses to pay only the minimal amount or delay a payment, not only will their payment on the principal amount for the loan be delayed but the interest rate will continuously increase.
What debt consolidation does is allow you to take out a loan with a lower interest rate than the ones you are currently paying off on old loans and use that money to pay off old loans. That way, you take a burden off your shoulders by having to pay less each month than before due to lower interest rates which closes your additional credit accounts as well as makes it far easier for you to pay back your remaining loan. This in turn helps improve your credit score.
A Flexible Approach: Magical Credit
Finding an easy to access, transparent and affordable lender to finance your needs isn't always easy. Whether it's a big bank that refuses your loan application because of stringent regulations or payday loans that leave you in insurmountable debt traps.
Under the promise that everyone deserves the opportunity to get a loan when they need it, Magical Credit is a leader in specialized in poor credit and low-income loans. We understand that people's financial situations do not always reflect their trustworthiness and reliability and we're willing to give you a chance when others give you the cold shoulder.
With an easy-to-use interface, you can get a bad credit personal loan in 5 minutes or less by filling our online application form. You will be informed within 24 hours and the funds deposited directly into your bank account.
Accessible, Reliable, Affordable
We will also guarantee low, fixed interest rates so that you aren't suddenly hit with hidden fees and interest rate hikes as with credit card companies or exorbitant interest rates as with payday loans. Our personal loans start off at a 3.9% interest rate per month with flexible payment terms stretching from 12 to 60 months.
Our short term loan calculator on our website offers you the ability to determine the optimal term and payment options for you alongside our experienced team of debt resolution specialists and financial service representatives. Whether it's a must-have expense, life event or debt consolidation, MagicalCredit ensures easy access to affordable personal loans to people of all socioeconomic backgrounds. If you ever need any assistance, don't hesitate to give us a call at 1-855-639-6888 today!