Beer League Hockey on a Budget
by Magical Credit
Febreze your stinky hockey bag and crack open a Coors—the beer league season is finally upon us!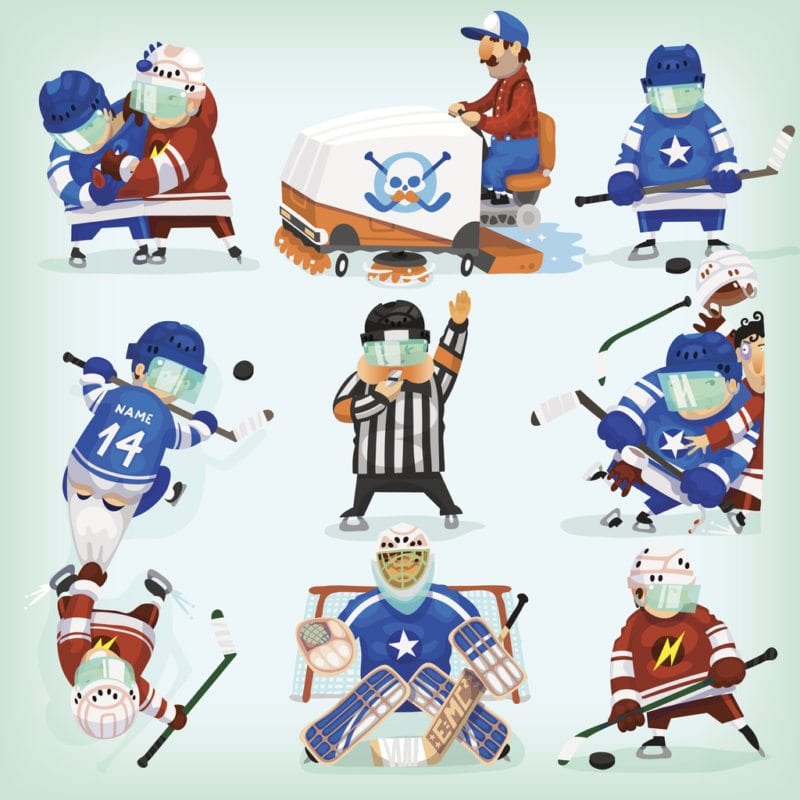 It's that sacred time of year where former hockey studs-turned-working stiffs attempt to relive their glory days on the rink. Regardless of waning skill levels and hairlines, the beer leagues offer some good, clean, Canadian fun.
But hockey is a notoriously expensive sport, and a full beer league season can cause your earnings to rack up some serious penalty minutes.
That's why Magical Credit is chalk-boarding the fundamentals of bank account defense with our beer league budgeting tips!
You're Not the Best Player – Don't Buy the Best Equipment
We hate to break it to you, but your off-season conditioning routine of Snickers and beef jerky consumption means you're no longer a high-performance athlete.
That doesn't mean you shouldn't enjoy the sport you love— just don't spend $900 on a composite stick with responsive blade technology.
You can find plenty of passable hockey sticks for under $30 if you search for "cheap hockey sticks" on any online search engine.
Shop for used shoulder, knee, and elbow pads, if you need replacements. Buying used costs at least 50% less than new equipment!
Take Care of Your Skates, and They'll Take Care of Your Budget
When it comes to the aforementioned equipment like sticks, pads, and helmets, you don't need the perfect fit. But with ice skates, you'll need to spend some extra coin for optimal comfort and protection against ankle injuries.
Ensure one pair lasts a lifetime by adhering to proper maintenance practices, so that you won't be dishing out for a newer, more expensive pair every couple of seasons.
Click here for helpful ice skate maintenance tips!
It's Called "Beer" League for a Reason!
In the beer leagues, water bottles aren't filled with the intent to hydrate, but buying a six-pack of brews week-to-week can sneakily slew-foot your budget. Especially when you're playing over 20 games a season!
The solution? Buy your beer-league brews in bulk! That's not just a fun alliteration; it's our assist on your spending goals!
A 6-pack of 355 ml cans of Molson Canadian costs $12.95, while 48 of the same cans costs $83.50, meaning you'll save almost $2.50 per 6 beers, or $20 in total!
The savings may seem minor league, but every dollar counts when you're on a major budget.
Become a Professional…of Sorts
The best budgetary-defense is a good offence, which is why you should get paid to play beer league hockey by becoming a rent-a-goalie. Good goalies are hard to come by, so if you've spent your career as a crafty net minder, your position-of-choice will collect all of the financial glory, win or lose!
You can charge based on your skill level, but the going rate appears to start in and around $30/game.
---
It's all well and good to be able to save on equipment and beer, but what if you don't even have money for registration fees?
Magical Credit doesn't want you to miss out on Canadian traditions like beer league hockey, ice fishing with your pals, or enjoying the best coffee Tim Hortons has to offer. But we can't always afford the finer things in life. That's why Magical Credit is a high-risk lender specializing in short-term loans for bad credit applicants!