Best Loan Options if You Are Self-Employed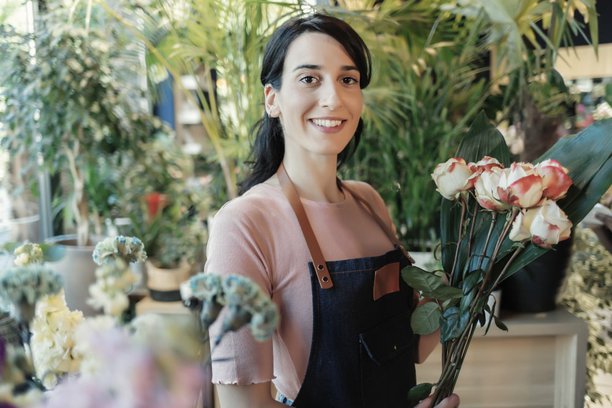 What Does It Mean to Be Self-Employed?
A self-employed person is someone who does not work for an external employer that pays them a fixed salary or wage. For the purposes of tax filing, self-employed people have different tax treatments from the government than salaried workers. Besides tax filing, though, there are several considerations that need to be made by self-employed workers even when applying for personal loans.
To qualify as a self-employed borrower, you need to be pursuing a commercial activity where you have ownership, and also cannot be employed by a company or organization paying you a salary or hourly wage.
Types of Personal Loans
As a self-employed worker, there are several options available to you depending on your unique needs and circumstances. Some of the personal loans you can obtain are as follows:
Term loan (unsecured): The unsecured term loan offers you a lump sum of cash upfront to help you finance the expenses you need. While this is a useful option, one consideration that needs to be made is that there is limited flexibility. Interest has to be paid on the full principal amount regardless of how much you end up using.

Term loan (secured): Like the unsecured version, the secured term loan offers a fixed principal amount upfront that then has to be repaid in instalments. The major difference lies in the fact that certain assets of the borrower are collateralized, unlike an unsecured loan.

Revolving loan: The revolving loan enables the borrower to borrow up to a certain limit, repay and then draw again. For example, imagine that a borrower has a revolving loan with a limit of $10,000 and draws down $7,000 initially. The borrower then pays interest only on that $7,000 and can borrow up to $3,000 more. However, if the borrower then repays $5,000 of the $7,000, they then only pay interest on the $2,000 outstanding and can now borrow up to $8,000 more.

Government loans: For eligible entrepreneurs, the government offers loans at relatively low-interest rates to help subsidize living costs while the business is in scale-up mode.
Term loans and revolving loans are offered by both traditional and alternative lenders. At Magical Credit, we work closely with entrepreneurs to understand their unique needs and offer suitable lending solutions. Whether you are an established entrepreneur, a new founder, or even an entrepreneur with less-than-optimal credit, we are committed to offering high-quality loans at attractive rates to help you work towards your dreams.
How to Increase Your Chances of Qualifying for a Self-Employed Personal Loan
In the absence of a regular stream of income (such as a salary), lenders may view self-employed applicants as a higher risk than salaried applicants. However, these risks can be mitigated in several ways to provide comfort to lenders.
Show two years of income
If your business has been operational and profitable for at least two years, you are in a much better spot to apply than someone just starting their entrepreneurial venture. Bring along your tax returns and financial statements to enable banks to make a sound decision on your business's stability, and consequently, your creditworthiness as an owner.

Monitor your credit score
Particularly as a self-employed borrower, you need to ensure that your credit score reflects your credentials as a responsible borrower. Order a copy of your credit report before you go into meetings with lenders, and verify that all information is accurate and updated. If you spot any errors, contact the credit agency immediately to have them corrected and do not approach lenders until the matter has been rectified.

Get a co-signer
A co-signer is someone who jointly signs with the primary borrower on a loan and is responsible for continuing to make loan payments in the event that the primary borrower stops making them. The co-signer may be a family member or friend. However, to avoid damaging relationships, it is best to evaluate whether you can truly afford the offered loan based on your business's performance. From the lender's perspective, the co-signer adds an extra degree of protection, so you are more likely to be approved for a personal loan.

Get pre-qualified
Many lenders offer a prequalification that allows borrowers to see the terms that a lender would be willing to provide to their credit profile for a personal loan. This enables the borrower to 'shop around' and select the lender that is offering the best rates while maintaining a high probability of extending the loan.
Frequently Asked Questions
How much can I get in self-employed loans?
While the maximum principal amount varies from lender to lender, self-employed borrowers can expect a maximum of anywhere between $35,000 to $50,000 for an unsecured personal loan.
What is the easiest type of loan to qualify for?
Secured loans are easier to qualify for than unsecured loans simply because they offer security in the form of collateral to the lender. However, borrowers should be careful when pledging assets, as a default can lead to the lender being allowed to legally gain ownership of the asset.