Brace Yourself for 2017's Canadian Tax Season
by Magical Credit
The end of a season is the start of another.
As the snow melts and the temperature rises, people start to pack away their shovels and eagerly await the warmth of springtime.
But you best keep your eyes open and your senses sharp, because there's yet one more season we must overcome.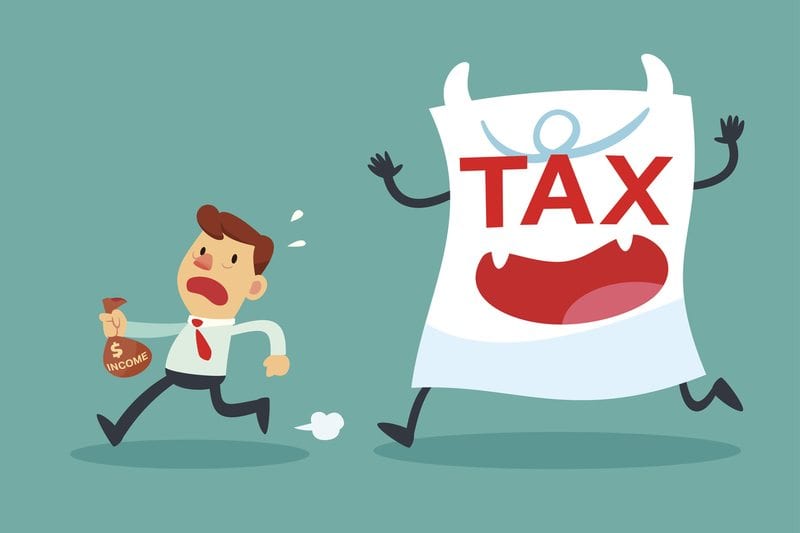 Brace yourselves, fellow Canadians: the time of suffering is upon us – the 2017 tax season is here.
Important Changes in the 2017 Tax Season
January marks that time of year when we start preparing for filing taxes with Revenue Canada. And just like every year, completing it won't be a walk in the park.
There are quite a few things that are going to be impacting your taxes this year. We've highlighted a few that we think are important for you and your family to know. Let us help you go through them!
Education and Textbook Tax Credit
That's right - the education and textbook tax credits are no more as of 2017.
But don't panic! Unused textbook tax credits prior to 2017 won't be going anywhere, as they can still be claimed and used for future returns. Under the credit, full-time students can reap up to $400 per month of enrollment, and $65 a month for textbooks!
But hey, on the bright side, at least the tuition tax credit remains unchanged.
Children's Fitness and Arts Tax Credit
Unfortunately, the culling doesn't end there.
The children's fitness tax credit will be halved from $1,000 to $500, and the art tax credit will receive an equivalent cut from $500 to $250.
One thing's for sure: the Liberals have been vocal about taking down non-income targeted policies, and they're living up to their word so far. Effective beginning 2017, and following taxation years, both credits WILL be eliminated!
But once again, remember that leftover amounts carried forward before 2017 can still be claimed in the future.
Income Splitting Will Be Splitting This Tax Season
The federals are also cancelling income splitting for families this year. Dubbed as the "Family Tax Cut", it allowed a higher-earning spouse to transfer as much as $50,000 worth of income to a lower-earning spouse, for a total tax credit of $2,000.
Sorry, family guys and gals! It may be best to just start saying your farewells to Harper-era tax credits from here on.
4 Tax Tips to Take Home
Now that we've got the changes out of the way, here are four tips that you should keep in mind when you're filing your taxes.
1. Dental Expenses Can Be Claimed
This is something that's largely overlooked by many when filing income taxes in Canada. Yes - most dental expenses are indeed tax deductible! This includes fillings, dentures, implants, and other dental work not paid by your insurance plan - provided that the dental fix wasn't purely cosmetic, of course.
2. Employment Insurance IS Taxable Income
Regardless of the type of benefits you receive, employment insurance payments count as taxable income!
Federal, provincial, or territorial taxes - whichever's applicable to your situation - are going to be deducted when you receive them.
If your 2017 net income from all sources is over $64,125, you need to repay 30% of the lesser of:
your net income in excess of $64,125, or
the total EI benefits paid in the taxation year.
3. Keep Your Receipts and Documents Organized
Save yourself from stress and sleep deprivation by keeping and organizing your receipts and other financial documents at all times. It can be as simple as having a file folder or envelope to keep all your labeled receipts and documents in! After all, when more paperwork and tax documents are bound to be coming your way, juggling multiple tasks is the last thing you want to be doing.
Here are some of the items you might want to organize and file for this tax season:
Donation, medical, childcare receipts
Child fitness / arts receipts
Transit passes
Tuition slips and certificates
T-slips, RRSP slips (some may be coming your way in the following months)
4. File Your Taxes On Time
We can't stress this enough.
A lot of the available tax credits are based on your tax return! Simply put, if the government doesn't know your income, you won't be able to recover these credits.
Don't forget a tax refund is basically money you've overpaid the government. Why on earth would you want them to hold onto it? We'd like to think you'd want your money where it belongs: your wallet.
And you guessed it - there's also a penalty if you don't get your taxes in on time. It's going to be 5%, plus 1% for every month overdue.
Important Deadlines to Remember for Your Tax Return
April 30, 2017: This is the general due date for your tax return. Your taxes should be filed on or before this date!
June 15, 2017: If you or your spouse happens to be self-employed, you have a bit of extra time to get your papers in. That is, unless you have a balance owing for the previous year. Then, you'll have to file your taxes on April 30, just like everyone else!
Filing taxes, however painful, is a necessary evil. Remember: as long as you do your research and stay collected, you're sure to make it past April (or June) with a pulse and a couple extra dollars in your pocket.
---
If you find yourself unable to repay your tax debt, Magical Credit offers short-term cash loans to help make ends meet. Our loans, ranging from $2,000 to $10,000, can help get your immediate debts paid and keep your head above water!
Apply for a loan today by submitting our online application, or contact us at 1-877-213-2088.