Dating on a Budget: A Guide to Cost-Efficient Dating
by Magical Credit
You're on a strict budget. You're taking great pains to manage money. You're realizing being financially responsible is slowly killing your social life. Any time you want to have some fun, you take a minute, assess the damage to your chequebook, and realize that you simply can't afford it if you want to retire before the age of 90.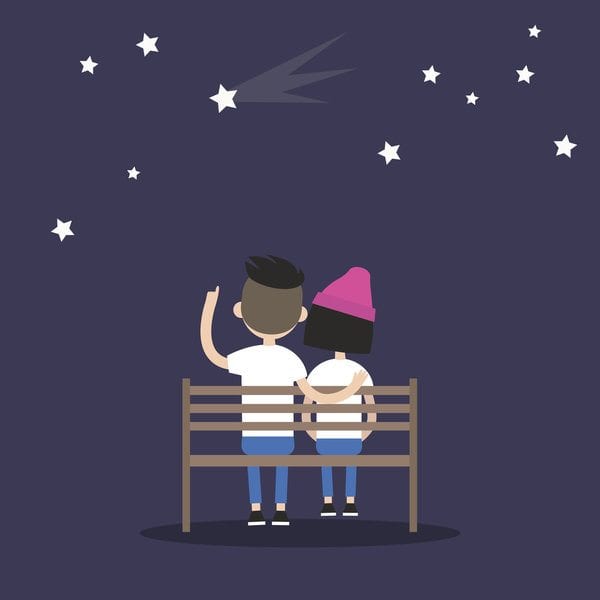 Now imagine this: while you've been disciplined and kept true to your spending goals without betraying your good financial habits, you've suddenly been enraptured by a new love in your life. They are everything you've ever wanted in someone. They make your heart skip a beat every time they say hello… okay maybe this is getting a little bit nauseating, but you get the point.
As the old saying goes, no finance, no romance. However, you don't have that luxury, do you? Still, we're all human beings, and we all have needs (get your mind out of the gutter), so you must find a way to make it all work. Don't fret, because we will help you woo that special someone while also wooing your budget calculator with some cheap date ideas.
Don't take your date to a restaurant: eating at home sends out the vibes
Anyone who can't cook will be able to tell you that spending frivolously at restaurants sinks a bank account faster than a public e-mail account sank Hillary Clinton. Therefore, our first pro-tip is to wine and dine your date at home.
Something simple like grilled cheese and French fries will do. All you need is bread, cheese and potatoes (not frozen fries, they must be hand cut, authenticity is an aphrodisiac). You may scoff, but what kind of monster doesn't like grilled cheese and French fries? Don't think it's elegant enough? Light a candle and dim the lights. Boom. You're a Casanova.
Why we like it:
Maximum results out of minimal effort and spending
Shows tons of confidence
It's low key romantic
Price: Under $10, if you play your cards right.
Long walks. And if that's not enough, longer walks
So you've finished dinner, and it went pretty well. But you need to take this to the next level and reach for the stars, while not reaching for your wallet.
Your answer? Long walks.
Long walks on the beach, long walks on the street, and long walks on repeat. It's not just some cliché from the movies, it's an incredibly effective way to navigate your way through the mysterious world of love, while dating on a budget.
Why we like it:
It gives you extended time to show off your trademark charm
Burns off the calories from your greasy grilled cheese dinner
Creates the illusion of being a deep, thoughtful soul.
 Price: $0 (Unless they start whining about blisters on their feet and you have to order an Uber)
Board Games (Yeah, we're sorry about this, but it's a necessary evil)
 Okay, it sounds bad. Board games on a date? Come on!
But think about it: you've made a nice little dinner, you've walked all around town, and now you're back at your place. You don't want your evening to end with a peck on the cheek or –even worse- a hug, do you? So you have to invite that special person back in, and you need a reason, don't you? Thankfully, your mom bought you Scrabble for your last birthday, and it's finally come into use! And even though you're not too hot on board games, we've found that for some reason, these days, people seem to love them (even though we don't quite understand why).
Why we like it:
It's a means to an end
A game of scrabble can get pretty saucy after half a bottle of cheap wine.
Price: Whatever your mom paid for it.
See? Three low cost tips from Magical Credit, to ensure a magical night of romance. That special someone will surely call (or text) you for a second go around after you've wowed them with your aptitude for love.
---
But if you don't want to rely too much on charm and luck, but your budget calculator is telling you that your bank account has no room to budge, Magical Credit provides bad credit loans in Canada. Those with a source of income and a proven debt repayment history are qualified!  To learn more, click here!