Can I Get a Loan with a 500 Credit Score?
Loans have become incredibly important in our modern daily lives of spending. Everything from overdue bill payments to unforeseen childcare expenses, numerous medical expenses not covered under your OHIP or even legal fees are all funds that cannot be ignored. However, at the same time, the funds required to pay off these necessary expenses can't simply pop out of thin air.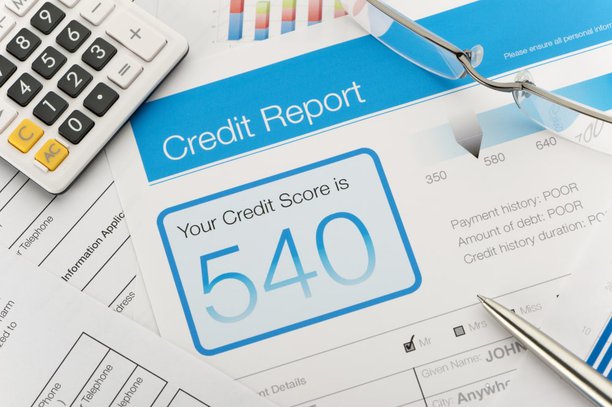 According to the annual BDO Canada Affordability Index, 53% of Canadian households are living from paycheque to paycheque. This makes the majority of Canadian households vulnerable to financial changes. That's why with the current Canadian household debt to income ratio of 177% (i.e. a household owes $1.77 for every $1 earned), it's more important than ever that consumers have access to secure, reliable, and affordable loans that provide families with what they need whilst also not taking advantage of them.
What Lenders Look For
Lenders are out there to profit and will only lend money to individuals in whom they have confidence that their loan will be repaid. When it comes to big banking institutions, their requirements can be very stringent as they go over everything from personal information to financial statements, the purpose of your loan and collateral (i.e. assets that secure the value of your loan in case you fail to repay the loan at which time the asset(s) will be given to the lender as compensation). However, there is one very important factor that still remains.
Understanding the Credit Score System
If you plan on taking out credit in the near future, understanding the credit score system is key to either your success or failure. A credit score is a metric by which lenders (i.e. banking institutions) judge the reliability of an individual. These credit scores are based on a variety of factors, some more within our control and some less so to determine the final number you see on your local consumer reporting agency. One of the largest of these companies is Equifax Canada.
According to Equifax Canada, five factors make up your final consumer credit score. These being payment history, credit utilization, credit history length, public records, and the number of inquiries from most influential to least.
Payment History (35%):
One of the most self-explanatory is your payment history. If you have previously struggled to repay your loans on time and required refinancing and/or overdue payments to pay back your lenders, future lenders will be warier in lending you money. Therefore, be wary of taking out excessive loans with high-interest rates and ensure that you are confident in your ability to pay back a loan before taking one out.
Credit Utilization (30%): This involves open-end credit (credit that offers a limit of funds that can be withdrawn at any time at your discretion). Examples include credit cards and home equity loans. Lenders prefer consumers to not borrow all the way up to their limit since this gives lenders the impression that you're struggling financially which consequently makes them worry about your ability to repay debt in the future.
According to Experian, a multinational consumer reporting agency, using FICO credit scores (i.e. the data analytics system responsible for most credit scores), a credit utilization of below 30% is optimal to keep lenders feeling secure and your credit score stable.
Credit History: Unfortunately, this factor is far more difficult to control and refers to how long your credit accounts have been in existence. This is to say that those with a longer credit history will generally have a higher credit score than those with a shorter one. Young people are disproportionately affected by this system as they have had fewer opportunities to take out credit in the past and thus are less trusted by lenders which results in their lower credit score.
Public Records/Inquiries (20%): This refers to whether an individual has had collection issues or has previously issued for bankruptcy in the past. It also includes times that an individual's credit has been accessed by the lender for an inquiry. Generally, repeatedly conducted inquiries indicate mistrust by the lender and financial distress on your part which will lead lenders in the future to think twice before lending you money.
What Credit Score Do I Need to be Approved?
Once again, according to Equifax Canada, credit scores can be divided into poor, fair, good, very good and excellent. The category that you find yourself in greatly affects the type of loan you might be eligible for. For instance, an individual with a lower credit score might still be accepted for the same loan as a peer with a higher credit score but might instead be required to pay a higher interest rate, have more stringent payment options, or be required to have collateral.
300-580: These are considered poor credit scores and will often be rejected when applying for a loan by the big 5 banking institutions (i.e. TD, ScotiaBank, RBC, BMO, and CIBC).
580-670: These are considered fair credit scores and are labelled as "subprime borrowers" by banks in which loans are given to these individuals but with higher interest rates and collateral required.
670-740: If you lie in this range, you are considered to have a good credit score and will tend to not have any problems securing a loan.
740-850: Considered as a very good to excellent credit scores, borrowers of this group will generally receive loans at a prime rate (i.e. The lowest interest rate and collateral required) for those the firm deems their most creditworthy customers.
Securing an Affordable Bad Credit Personal Loan
For many, a bad credit score isn't a reflection of them as a person or even their current situation but sometimes a past mistake. At Magical Credit, we understand and listen to every story when we follow the motto of: "Everyone deserves the opportunity to get a loan when they need it." At Magical Credit, we specialize in giving those who might have struggled in the past a second chance.
With an easy-to-access interface, Magical Credit offers a short-term loan calculator with which you can determine your exact payments by determining the amount of your loan, the frequency of your payments and the length of your loan. Our team of debt resolution specialists will ensure that you have a flexible plan that works for you, whether that be paying bi-weekly, monthly, or semi-monthly with our short-term loans stretching from 12 months to 60 with amounts ranging anywhere from $1,500 to $20,000.
Most importantly, our interest rates start at 3.9% monthly and all our payments are fixed to make sure you're never left in the dark. Applying for a loan is as simple as visiting our website at www.magicalcredit.ca to fill out a 5-minute application form or contact us at 1-855-639-6888 to receive funds directly deposited into your account within 24 hours! Don't hesitate to reach out today!