Cheap Grilling Ideas for Your Next BBQ
by Magical Credit
Who doesn't love getting the boys together for a good-old, down-home backyard barbecue?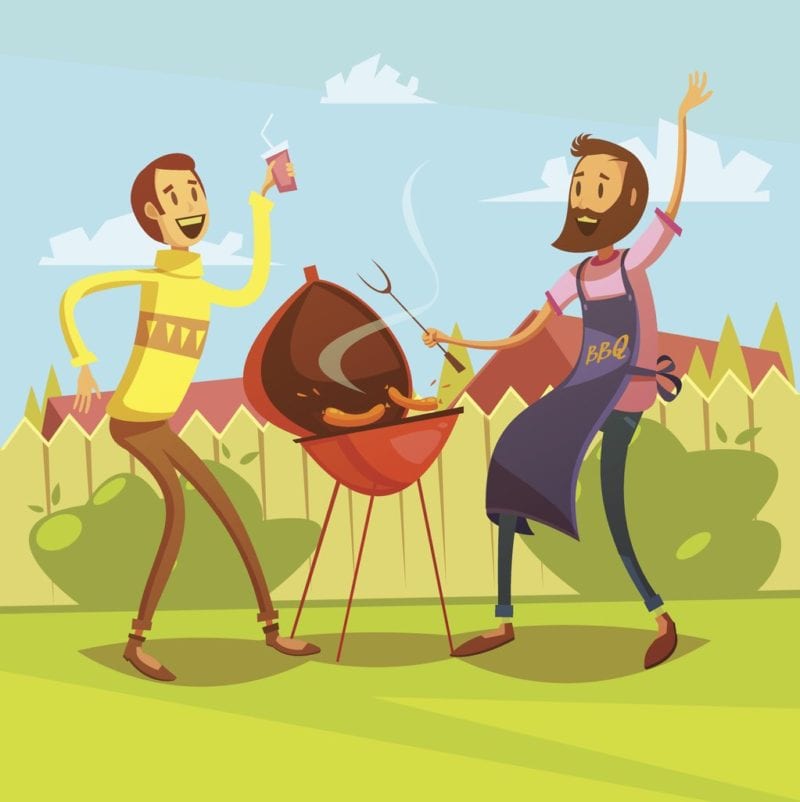 Don't let financial difficulties keep you from enjoying those lazy summer days with a burger in one hand and a beer in the other. Here are some cheap grilling ideas and cheap barbecue recipes that'll let you get your Guy Fieri on every weekend for the next three months.
Stick with the Classics
Does anyone even know what filet mignon means? Don't bother getting fancy with your menu when burgers and hot dogs are all your buddies appreciate anyway.
Okay fine, if you really want to heighten your cheap grilling experience, spend what you save on fancy meat on fancy toppings. Chipotle mayo, garlic aioli, and even mango chutney can give well-worn classics a new flavour dimension.
You Don't Need Premium Steak
We can respect a person who loves a good steak, but do you really need a Wagyu beef flank every night? By going for cheaper cuts like a rib eye or a flat iron, you can go for quantity over quality. Plus, you can dress up even the cheapest slap of beef with a good steak rub, or even barbecue sauce if truly have no respect for meat.
Likewise, chicken legs and thighs are cheaper than chicken breasts, and much juicier. Let those babies sit in a marinade overnight for the best cheap grilling experience of your life the next day. There are tons of easy-to-make homemade rubs and marinades you can check out online that are perfect cheap barbecue recipes.
Hold a Potluck
Who needs cheap barbecue recipes when you can get your friends to bring their own grub? Seriously though, if you're doing the cheap grilling, the least your guests can do is bring some potato salad from Costco, or maybe something for desert.
---
Need a new grill this barbecue season? A short-term loan from Magical Credit will let you forgo cheap grilling in favour of the sort of extravagant, artery-clogging eats you salivate over on Diners, Drive-ins and Dives.
Fill out an online loan application with us today - it takes just 5 minutes to complete!