5 Reasons Why Your Credit Score Matters in Retirement
by Magical Credit
Retirement is one of the rare times in life you're given control over how you spend your time. Meeting deadlines and working overtime are just a few of the hassles you can cross off your to-do list – it's no wonder why retirement is known as the most enjoyable and liberating time of our lives!
But unfortunately, there are some responsibilities you just can't get away from. For one, the importance of maintaining a good credit score doesn't disappear once you retire. If you don't continue to keep it pristine, all the work you put into your retirement planning can go down in flames!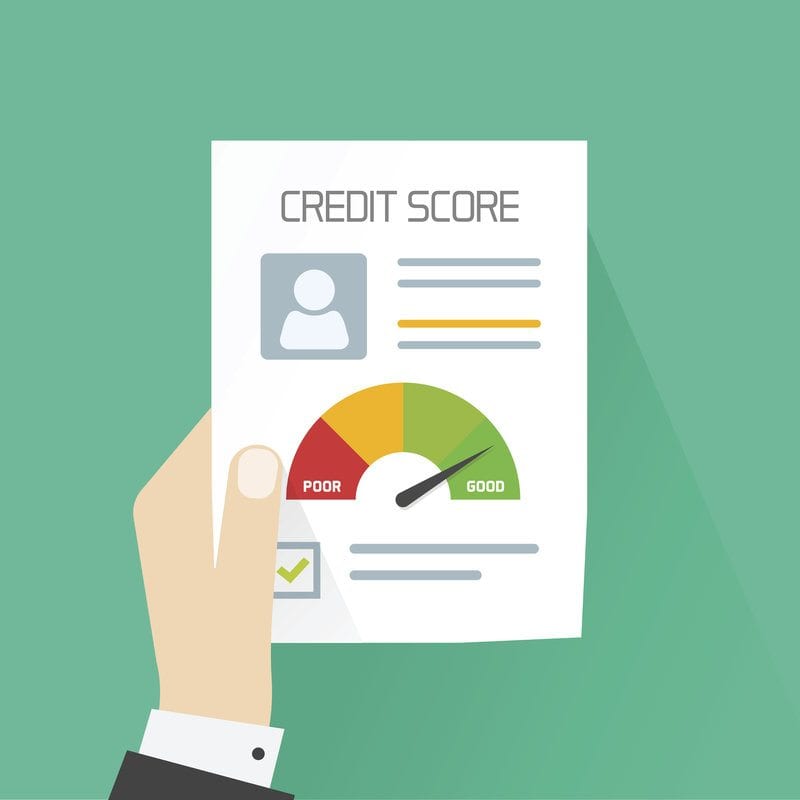 Here are five reasons why maintaining good credit stays important, even as we get older:
1. Re-financing Your Loans
In an ideal world, you'd be spending your days of retirement doing what you love, without having to struggle making your mortgage payments every month.
But in reality, it's very common for people to enter retirement with debt on their shoulders. About one-third of Canadians aged 55 and above have at LEAST 16 years left on their mortgage term! That's why it's important to have a good credit score so that you can re-finance that home loan to one with a lower rate. When you're living on a fixed retirement fund, every extra bit of cash helps!
2. Traveling
Free from (most) social responsibilities, there's no better time to travel than during your retirement. However, the financial dilemma still stands: airline tickets and hotel fees are quite hefty, and your retirement savings might not be able to cut it.
Luckily, some credit cards offer reward programs that cut down on your travel expenses. If you use one to reserve a hotel or airline, you can take advantage of its amazing airline points, miles, hotel reward programs, and also gain additional travel insurance!
But keep in mind that securing one of these cost-cutting cards also requires you to have a good credit score!
3. Lower Insurance Rates
Even if your home and vehicles are paid off, you'll still need insurance to use and keep them running. And oftentimes, insurance companies will take your credit score into consideration in order to assess risk and determine the cost of your premiums. In fact, it's said that almost 55% of Canada's largest insurers look into your credit score!
Keep in mind that they can't force you to disclose your information. However, be aware they may charge you higher rates than normal, in exchange for your privacy.
4. Starting a Business
Free from the responsibilities that kept you from pursuing your capitalist dreams, your retirement may kick-start a brand new chapter of your life as an entrepreneur. But your retirement savings is probably not going to be enough to support your new business venture!
That's when your credit history checks in. From applying for new credit cards, getting funding for a start-up, or a home-equity line of credit, you're going to need a good credit score.
5. Co-signing a Loan
Nowadays, it's very common for young adults to have trouble cutting the financial cord from their parents. In fact, a study shows that nearly half of today's millennials depend on financial help from their parents since being on their own! So chances are, you're going to have a lot of unexpected expenses coming your way during your retirement.
And even if you don't plan to loan money to your adult children, they'll probably still require your aid if they want to get a loan. And in order to co-sign for someone, you'll need a good credit score.
---
Retired or not, it's imperative that you keep using credit and pay your bills on time. You might be able to say your long-awaited goodbyes to your 9 to 5 one day, among many things. But your friendly neighbourhood credit bureaus, however, will stay with you for better, for worse, for richer, for poorer, in sickness and in health!
Do you need some financial assistance for your retirement? Magical Credit offers cash loans between $2,000-$10,000 to anyone with a steady source of income or government subsidy such as a pension plan.
Apply for a loan today by submitting our online application, or contact us at 1-877-213-2088.