Dealing with the loss of a loved one is hard enough without having to worry about who's on the hook for the debts they left behind. The silver lining to this terrible situation is that creditors in Canada cannot generally compel the deceased's family to pay off their credit card debt or any other loans.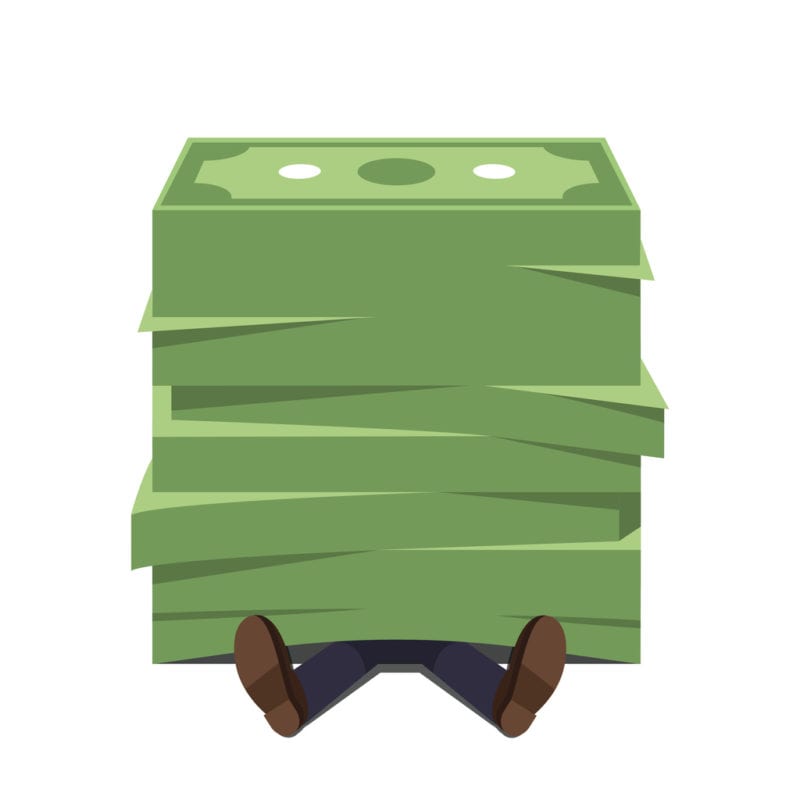 However, there are nuances you need to be aware of and understand in order to protect yourself from debts after death in Canada.
Who is Responsible for Debts After Death?
As mentioned above, neither children nor family of the deceased are responsible for debts after death in Canada, however creditors can claim revenue from the deceased's estate in order to cover their losses.
The estate is the sum total of the deceased's assets that are divided among those they left behind, according to their will. However, the terms of the will are null and void if the deceased had credit card debt, medical loans or other loans to their name that have to be paid off first. If the estate does not have enough money to pay back the money entirely, then insolvency is declared, and creditors will have to back off, much like with bankruptcy.
However, these debts after death can still impact the living in two major ways.
The High Average Funeral Cost in Canada
The first major way debts after death in Canada can negatively impact you, is that you will be unable to use funds from their estate in order to pay for funeral expenses until creditors are fully paid back.
Funerals in Canada can cost several thousand dollars, even for simple affairs. While the Canada Pension Plan offers a $2,500 benefit to help low-income families cope with funeral expenses, the average funeral cost in Canada is $6,000.
Even on top of the high average funeral cost in Canada, many funeral homes engage in highly predatory selling practices that take advantage of grieving family members.
If you find yourself unable to cope with high funeral expenses without the deceased's estate, we suggest you contact us about easy-approval emergency loans that will make this difficult time a little easier.
Credit Card Debt after Death in Canada
As we've discussed, family members are not generally responsible for debts after death, including the deceased's credit card debt, but that comes with caveats.
The exception to this rule is if you yourself were a joint account holder or loan co-signer, in which case you would be responsible for credit card debt after the death of your parent, as well as any other debts after death that have your name on them.
While some creditors might be willing to annul the debt in consideration of your circumstances, they are not legally compelled to do so. Some creditors might even try to harry you into paying off the debt faster.
Additionally, if they were on payment plans linked to assets, such as a mortgage for a house or a car lease, then creditors will be entitled to seizing that property if no one takes on the monthly payments.
---
Are you worried about credit card debt after the death of a parent? Magical Credit's emergency loans and medical loans can help you manage your expenses even in the most trying of circumstances. Apply for a loan online today.