Don't Be Fooled by These Financial Falsehoods
by Magical Credit
April Fools is a terrifying day filled of trolling and treachery. It's the one day of the year where the rules of common decency are cast aside. It's kind of like the movie The Purge, but not as humane.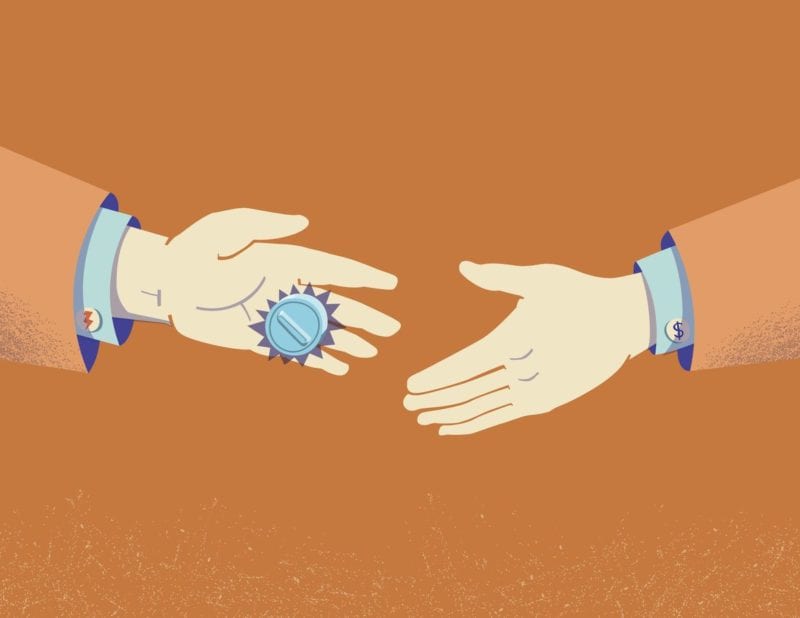 On April 1st, people's lust for tomfoolery knows no bounds. So, in the spirit of April Fools, we'll debunk some foolish financial falsehoods so you don't succumb to any sneaky shenanigans!
Financial Falsehood #1: "Invest. Invest. Invest."
Personal financing novices need to master the basic fundamentals of saving such as budgeting, spending less than you earn, and living within your means, before thinking about investing.
Make no mistake, investing does pay long-term dividends—once you're financially secure and have some breathing room. But you need to be living comfortably to safely invest, or else you'll be investing money you don't have.
If someone starts pushing you to invest your money before you're ready, and it happens to be on April 1st, you know they're having some fun at your personal and financial expense.
Financial Falsehood #2: "Spend now. Save Later."
When your best friend is trying to convince you to drop hundreds (if not thousands) of dollars on a piece of jewelry or an all-inclusive trip, check the calendar. If it's April 1st, they're leading you fiscally astray for the sake of their own amusement.
They'll say "Oh c'mon, you're only young once. Why don't you live a little?"
But saving in your twenties will loosen your fiscal handcuffs once you're in your thirties, when many people start families and become a homeowner, neutralizing any increased income.
Saving cash while you're younger is simple. Having a spouse, children, and mortgage, offers less wiggle room than your skinny jeans.
Financial Falsehood #3: "Don't Take Out a Short-Term Cash Loan"
Ah. The old "don't take out a short-term personal loan" trick. A classic April Fool's prank dating back to our forefathers.
If you have bills to pay and you're low on cash, there are private, high-risk lenders in Canada charging reasonable interest. And as long as you pay more than the monthly minimum, it could boost your credit score!
There are private personal lenders offering a perfect alternative to banks and their stingy approval processes, and predatory payday loan companies who'll keep you in debt.
Tell your trickster friend that you're onto their methods of monetary misdirection, because there are reasonable places to take out short-term loans in Canada.
Financial Falsehood #4: "Credit Cards are All You Need for a Rainy Day!"
Don't listen to anyone telling you to rack up credit card debt, even if it's not April 1st.
If you lose your job, credit cards will cripple you with debt. It takes an average of four months to find employment again. That's four months of zero income and racking up debt, with interest.
A rainy-day fund will ensure you have the money to tide you over until the sun starts shining again, and you start your next job.
---
April Fools aside, financial hiccups are no joke. Magical Credit is a high-risk lender, offering open loans in Canada, with a 3.9% monthly interest. You'll only pay interest to date and not for the whole term if you want to pay your loan off early.
Our application only takes 5 minutes to complete! Apply today!