Emergency Financial Support during Turbulent Times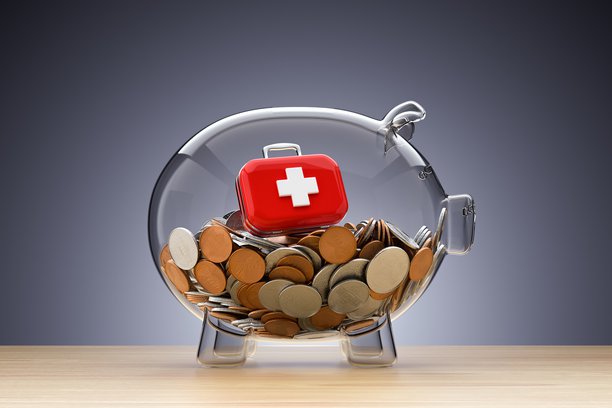 Usually it is incredibly difficult to come to a consensus on issues; everything from climate change, taxes, real estate, foreign relations or political leaders. However, in times of crisis such as these, we are finally able to converge on what truly matters and that is the health and wellbeing of ourselves, our families, friends and communities. With those objectives in mind, we've seen Canadians of all stripes coming together in one of the few times political parties on opposite ends of the spectrum have teamed up. All with the common goal of maintaining the wellbeing of Canadians. With the closure of non-essential services on Wednesday March 25th prompting the closure of numerous businesses province-wide, many were sent into unemployment. The Royal Bank of Canada predicts that as people lose their jobs over the span of the crisis, the national unemployment rate will skyrocket to 10%.
For many enterprises that are still considered essential, plunging sales figures due to an unwillingness to buy amongst consumers lead to a sharp decrease in demand. This sharp decrease resulted in many being forced to reduce pay to their employees and/or cut hours significantly. Although the government enacted emergency funds to aid in the struggle by subsidizing 75% of labour costs for businesses experiencing 30% or greater costs in revenue, for workers and employers, this still constitutes a significant and sudden decrease in revenue. To suddenly come home and only make a portion of what you made 2 weeks ago is a problem plaguing many Canadians. In fact, a study conducted by Ipsos for MNP Ltd, a large accountancy and business advisory firm found that 50% of Canadians were $200 or less from financial insolvency in the month of December. A further 49% expressed doubt in being able to cover their expenses without going further into debt. Remember, this was before the COVID-19 crisis struck.
Covering Expenses Minus Interest
As Canadian's average credit score decreases for all age groups except the 18-25 years old bracket, people are finding it more difficult than ever to borrow the emergency cash they desperately need. All the major banking institutions are all-wary of your credit score, especially in times such as these and aren't afraid to pile on the interest onto your emergency financial support. While those with good credit scores might be able to make it through, the struggling business owners or employees who perhaps made a few mistakes a couple years back will never be forgiven. Although everyone makes mistakes, major banks have only one objective: profit. Your score is always there to remind you of the past. Desperate, you might be willing to visit a payday loan company since you can be sure that you'll be provided with what you need. The only issue are the enormous interest rates placed on those loans, even going higher than 100% in some instances! The interest rates were so extreme that in October of 2019, Toronto stopped offering licenses to payday loan outlets. They were set out to prey on those who didn't have the credit to take out loans from the banks either due to bad history or due to being lower-income families. So in short, payday loan companies are equally not a good option. In that case, what other alternatives are out there?
Where to Go
Magical Credit is an online short-term loan provider that is willing to provide emergency cash to those who may have a bad credit history. These loans may range from a mere $500 to $20,000 and from a 6 month pay period to a 60 month one. Don't worry, the interest rates aren't nearly as extreme as the ones you'll be bound to encounter with payday loan enterprises. The only requirement is that you have been employed for 6 months and you have paid off your loans in the past. The requirements are much more flexible than those the banks will be willing to offer. After that, you will be eligible for a loan from Magical Credit.
If you are unemployed and currently receiving a fixed government income from the emergency funds initiative by the federal government, you will be provided with $2000/month. This program is for those who have lost their jobs due to the ramifications of COVID-19, and for many, you might understandably still be struggling. The $2000/month just doesn't cut it when it comes to paying for your family of 4 or more for mortgage and property tax payments which, while deferred, will eventually return. That's not to mention the various types of insurance which must be paid on a regular interval, no matter the circumstance. These are one of the many struggles of families dealing with unemployment or reduced income and Magical Credit understands these struggles and stands alongside these people. No stingy rules, no predatory interest rates taking advantage of the vulnerable, just a mutual agreement between 2 parties which benefits both.
Comparisons and Benefit of Magical Credit
With many cash lending businesses, applications are lengthy and strenuous. At Magical Credit, it's as simple as filling out a 5-minute form which when sent will allow the company to access the additional information required from Credit Bureaus. Essentially, all the work is done for you. After this, you should get a reply within one business day regarding whether you've been accepted or declined, no beating around the bush. Magical Credit loans also start off from an interest rate of 3.4%, very reasonable compared to others. They also have a unique objective to make credit equally accessible to all Canadians. This culminates in them offering personal loans with no collateral. Your personal loan doesn't need to be secured to anything which means anyone can be eligible with the click of a few buttons to receive their own emergency money loan today. That money is free for you to do with it as you wish, whether you use it for paying off the bills, legal fees, divorce, medical expenses or more! Finally, everything is made to be as transparent as possible for the user. If you want to know how much you will need to pay for the loan you take out, simply use the loan calculator on the website to find out what amount you will be required to pay depending on the amount you borrowed, the pay period and pay intervals. This is very unlike other lenders which require more of your time and money than you will be willing to spend begging for a better arrangement.
Conclusion
Ultimately, Magical Credit understands that Canadian families are going through difficult times and emergency financial support from the federal and provincial governments can be insufficient for many. Sometimes taking out a loan can be the only option yet the big banks are too reluctant while the payday loan companies prey on the vulnerable by trapping them under a mountain of debt. That's where Magical Credit steps in to help. On top of that, if you know someone looking for a cash loan, refer them to Magical Credit and you can receive a $200 thank you cheque with no strings attached! In short, Magical Credit gives you the money you need, at reasonable prices with loose requirements and flexible schedules. So why not choose Magical Credit today? We can be your pathway to a secure financial future.