Filing Taxes Just Got Easier for Low-Income Canadians
by Magical Credit
Even the most affluent Canadians dread tax season, like our Prime Minister dreads a world without hair mousse—so imagine what it's like for individuals collecting low incomes.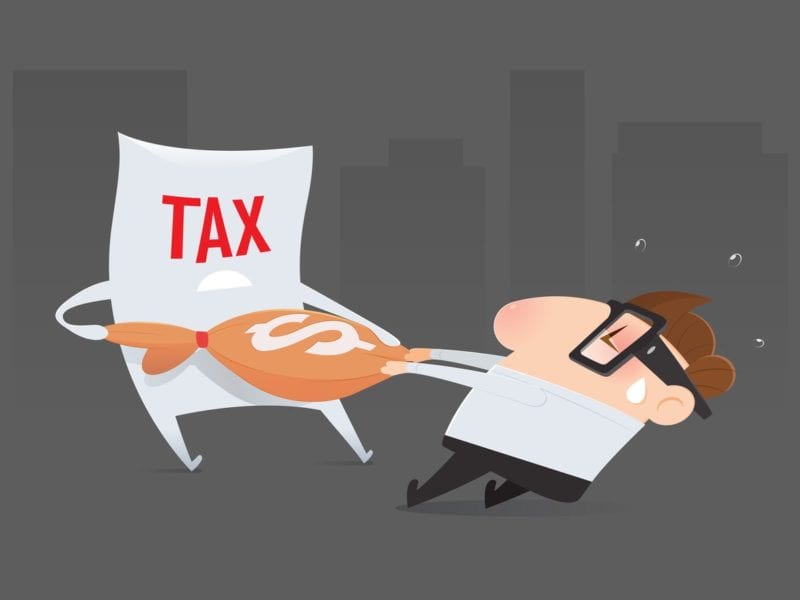 When you're living paycheque-to-paycheque, your focus is on making rent, paying bills, and surviving the daily grind. Complying with and understanding complex CRA procedures is a pipe dream—and you definitely don't have the money for an accountant to make it easier!
Even if you call the CRA for assistance, a 2017 study proves you're more likely to get a busy signal than talk to a tax agent, because the CRA blocks over half of their incoming calls.
Filing your tax return is relatively inaccessible if you're a low-income Canadian. But thanks to a new service, about 950,000 Canadians with low or fixed yearly incomes can file their returns over the telephone.
No More Games of Broken Telephone
The previous service, known as Telefile, has been cancelled. It was instituted by the Conservative government as a means to encourage people to file online, but required you to complete your tax returns before calling.
You had to work out your own calculations beforehand, and know which deductions and non-refundable tax credit amounts could be claimed. You'd then be prompted to enter your entire completed tax return information line by line on the phone, which medical experts call "a colossal waste of time".
Filing Your Taxes with A Phone Call
With the new and improved File My Return service, you'll answer a series of questions over a phone call with an agent. They'll take the CRA's records, as well as the information provided on the call, then they'll complete and file your income tax and benefit return. Deductions, benefits, and credits are automatically calculated.
If you're eligible for the new File My Return service, you'll receive a personalized invitation letter in mid-February.
A Reason to Respect Tax Time
The oversight of the previous Telefile program was disregarding the living situation of low-income Canadians. Not everyone has working internet, nor does everyone own a vehicle, making filing particularly difficult if you don't live close to a CRA service centre.
The File My Return service provides options in which Canadians can file their tax returns, taking every citizen's potential circumstances into account. It serves low-income individuals to keep up with their taxes, because they'll receive much needed benefits, while avoiding trouble with the CRA.
---
Your tax return can't come soon enough! And even then, it still may not help with life's immediate expenses. If you're collecting a low income, and your credit is less than stellar, Magical Credit's low income, short term loans are ideal for bad credit applicants.