First Loan? Important questions to ask your bad credit loan provider
A bad credit loan is essentially a short-term loan provided to a borrower with a poor credit score or previous credit history. While it is not intended to be used by someone with an average to good credit score, it is a useful tool in helping someone with a lower score get back on their feet. These loans come at a cost though. Because of the higher perceived risk that the lender is taking by lending to a borrower with poor credit, these loans are often priced at higher rates than conventional personal loans offered by banks and other financial institutions. To this end, it is important to assess the feasibility and economics of a bad credit loan before signing on the dotted line.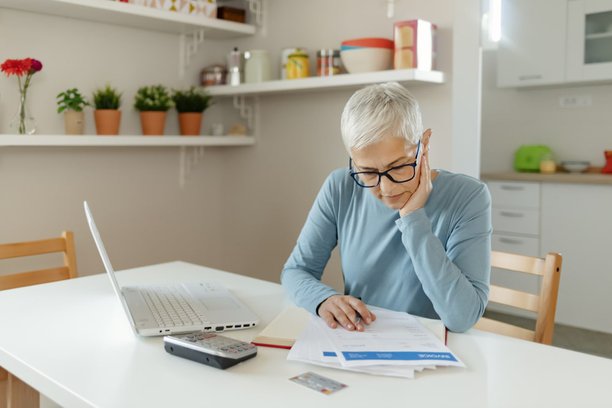 Questions to Ask Yourself
Is this an emergency?

Perhaps the most important question to ask before obtaining a bad credit loan is whether you truly need it for an emergency. As noted above, these loans tend to be more expensive and so if there is no impending need for them, then it might be worthwhile to forego getting one. The bonus is that by forgoing, you are giving yourself more time to improve your credit score which may then make you eligible for loans with better pricing when you eventually need one.

Can my income afford this?

If you are working in a job that doesn't offer a fixed salary or wages every biweekly or monthly period, then this question gains heightened importance. In this scenario, it is worth it to develop a simple cash inflow and outflow calculation where you assess the amount of expenses you have to spend each month (rent, food, transport etc.), and then determine if you can afford monthly principal and interest repayments on top of that. Even if you do have a stable income, this exercise is helpful in determining your capacity to take on additional debt.

How much do I need?

While the lender may be willing to offer you a higher limit (particularly if your credit score is right on the cusp of average and poor), it is important to maintain self-discipline and prudence when obtaining a bad credit loan. Evaluate how much you need to fulfill your obligations and request a loan for only that amount even if you are eligible for more.

Can I get a better price?

Bad credit loans are generally unsecured loans which generally means an increased rate of interest versus a secured loan. However, if you have an asset that you can pledge as collateral, that may help you receive a lower rate with a financial institution offering secured loan facilities. Bear in mind though that this may not be an advisable option, particularly if you answered 'No' to Question 2 above. In a scenario where you are unable to make payments on a secured loan, the lender can seize this asset and sell it to recoup the funds they extended. When pledging any asset as security, it is vital to ensure that you can make loan repayments as scheduled.
Questions to Ask the Bad Credit Loan Provider
In addition to the above, there are also certain questions that you should be asking the loan provider of the bad credit loan to ensure that you have all the information on hand required to make a good, informed decision. Some of these questions are as follows:
What is the APR on the loan?

One of the most important questions to ask a bad credit loan provider is the Annual Percentage Rate (or APR) – not to be confused with the interest rate. The APR is the total cost of borrowing money that encompasses the interest rate paid as well as all fees and costs associated with the loan. This is important as it allows you to benchmark different loan offerings on a holistic basis. While some lenders may offer a lower interest rate figure as a headline number to capture attention, borrowers may find that after adding various fees, this becomes a more expensive proposition than other lenders that charge a higher interest rate.

What are the administrative costs and/or other fees that I am liable to pay?

While these fees and costs should be covered in the APR, it is good practice to know exactly what mandatory costs and penalties you will be on the hook for if you obtain the loan. This may include administrative fees such as loan processing costs as well as more serious penalties levied on missed or late payments. By getting this information upfront, you are less likely to be surprised later.

What do I need to obtain the loan?

While each lender has different requirements from a documentation standpoint to evaluate and adjudicate whether the borrower is creditworthy, this question can be asked proactively by the borrower to speed up the process and gather all the materials required ahead of time.

How does loan repayment work?

This question considers both the term of the loan as well as the mechanics of repayment. Based on personal characteristics and financial capability, some borrowers may choose shorter loan terms that require higher monthly payments, but can be paid down faster and with lower interest costs over the life of the loan. It is also a good idea to ask how the loan can be repaid (online, in-person etc.) and whether a direct deposit can be set up to prevent the borrower from having to remember to repay the loan each month. This can help in avoiding late fees and other penalties.

Does this loan need a cosigner with me?

Some lenders may require a cosigner to approve an application. In a situation with a cosigner, the cosigner is liable to pay if and when the primary borrower is unable to make payments on time.
Once you have received satisfactory answers to all of the above and have determined that the loan is right for you, then you can proceed to sign. However, if at any point, you feel that the promises made are too good to be true, the answers seem deliberately vague, and/or the lender is pressuring you to close the loan quickly, you might be working with a predatory lender.
Get in touch with Magical Credit at 1-844-521-2088 – we are always happy to answer all questions you might have prior to applying for a bad credit loan!