Fitness on a Budget: Burning Calories Without Burning Through Your Savings
by Magical Credit
Having provided short term loans in Canada for as long as we have, we've seen many people hit rough financial patches. A lot of the of the times these situations could be avoided—especially when it comes to personal fitness.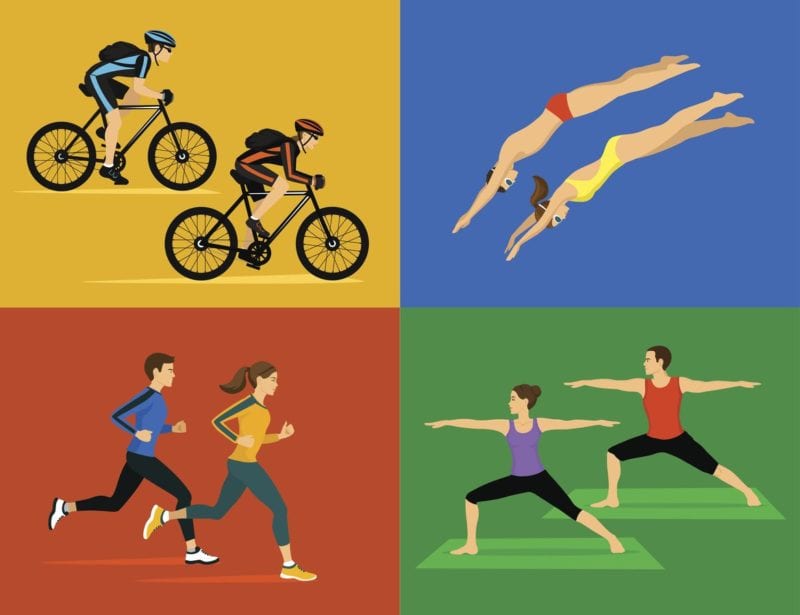 You don't need to go bankrupt for your beach body, even with the pending summer's demand for toned abs and sinewy biceps.
At Magical Credit, we believe you don't need to be part of the social elite to stay in shape. It just takes some resourcefulness, discipline, and effort to maximize your fitness on a budget.
Your Fitness Can Be Free
We're not here to judge, and fully understand needing personal trainers to help with weight issues, especially when at risk for diabetes or heart related issues. However, personal trainers cost a small fortune, in many case up to $500/month. If your health is suffering and you desperately need a personal trainer, our short term loans in Canada may come in use.
But, if you're like most people, you don't need to spend much to improve your overall health and fitness. Hiking, biking, and running outdoors won't hamstring your budget like ritzy gym memberships or personal trainers.
The outdoor stuff may be out of the question during the winter, but there's nothing stopping you from a quick 20-30 minutes of lunges, pushups, and burpees in your living room, a few times a week.
Lower Prices =\\= Lower Results
While the above exercise methods are ideal for fitness on a budget, you may need a space with sufficient gym equipment to accomplish your personal fitness goals. Thankfully, the lofty gym membership prices of the past aren't your only option.
Now, discount gyms are taking over. Places like Fit4Less (by GoodLife) and Planet Fitness charge $10/month for memberships. Fit4Less in particular does away with luxuries such as towels, group exercise classes, child-care centres, and even in some cases, dressing rooms and water fountains.
For $10/ month, all you really need is the equipment. In maximizing these resources by utilizing them three to four times a week, you'll have the chance to reach your peak levels of fitness on a budget!
The "Organic" Myth
There's a reason why Whole Foods, the godfather of healthy "organic" grocery chains, is called "Whole Paycheque". We're not nutritional experts at Magical Credit, nor will we ever claim to be, but overpriced groceries aren't an unnegotiable requirement of healthier eating habits.
Operate under the premise of burning more calories than you eat. Then you'll be at a caloric deficit. Of course, if your goal is to buff up, and you're lifting heavy weights so you'll look like "The Mountain" from Game of Thrones, then eat more calories than you're burning.
You can still eat well when shopping at discount grocers. Yes, the food won't be quite as delicious as an organic buffalo burger that costs you a day's worth of pay, but your health won't suffer from shopping at your local No Frills. Look at the nutritional information on the back of product packaging to ensure there isn't an excess of those nasty things like sugar, sodium, and carbohydrates.
---
Achieving goals for your personal health and fitness on a budget is challenging. Especially when you have other things on your plate, like rent and unpaid bills.
At Magical Credit, we offer short term loans in Canada between $500-$10,000 in case you've hit a rough sport, or you need a few extra bucks to pay for your gym membership so you can achieve your ideal summer bod!
Apply today for one of our short term loans, it'll only take 5 minutes!