Fun (and Frugal) Gift Ideas for Mother's Day
by Magical Credit
Hey dads and kids: Mother's Day is just around the corner!
It's really the only day you need to be nice to your mom (don't show this blog to your mom, by the way), so you need to make it special. And while traditional gifts like a day at the spa will be appreciated, wouldn't it mean more to get your mother something that says 'I thought of you'?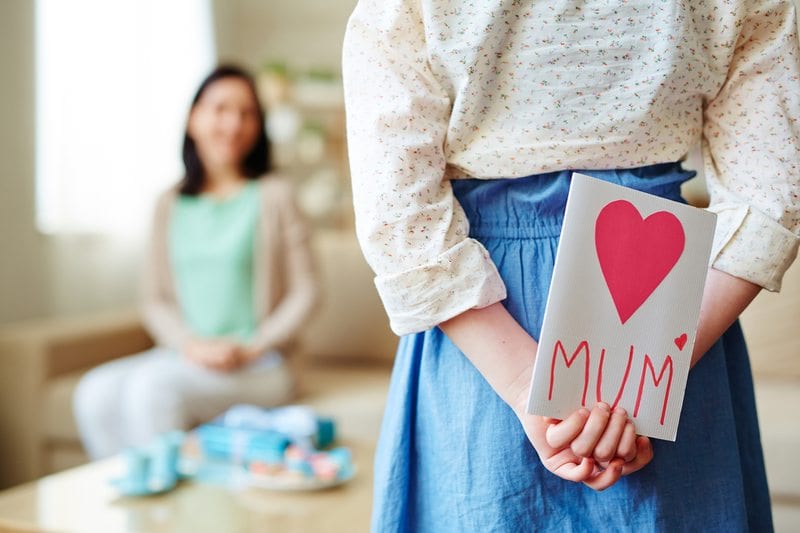 And no, personal gifts from the heart doesn't translate into how much money you're willing to spend. You can easily get to your mom's sappy and sentimental side with these fun & frugal gift ideas.
Animal Adoption (A Symbolic One)
For the animal-loving moms out there, this will surely put a smile on their face.
A symbolic adoption from the World Wildlife Fund will not only give your mom a new young one to fuss over, but simultaneously do good for the world by protecting its wildlife. The proceeds from the symbolic adoption are put towards the WWF's wildlife protection efforts, making it the gift that keeps on giving.
The WWF will send your mother a stuffed animal, a photo of the actual animal you're 'adopting', a species card, an adoption certificate, and a gift bag.
Perhaps the coolest part of this gift is the list of exotic animals you can adopt on your mom's behalf. Cats and dogs? Boring. How about a choice from African elephants, pandas, polar bears, three-toed sloths, emperor penguin chicks (our personal favourite), cheetahs, dolphins, narwhales, eagles, and…you get the idea.
Important: don't confuse the WWF for the WWE. Otherwise that adoption may bring a rude, painful surprise to your home.
Price: $55
Subscription Boxes
This monthly sign-up gift can start as low as $10, and you can cancel at anytime if your mom gets sick of it, hates it, or otherwise.
We can't specify exactly which subscription boxes you should get for your mother – there are hundreds that range across a variety of interests and hobbies.
But some ideas that may appeal to your mother could be subscription boxes offering: new makeups or perfumes every month, delicious decadents, health foods, specialty clothing, pet products, jewelry, DIY craft sets, or what have you.
If you know your mom will dig your specific subscription box, extending the subscription for a few months will likely save you a few bucks, too. Plus, once you've ordered them they're automatic, so you don't have to worry about forgetting to get your mom a gift for as long as the subscription runs.
Price: $10+
3-D Cards
You could get your mom a classic Hallmark card, but this is 2017. 3-D cards are where it's at these days.
Is it a card? Is it a gift? Is it plane? It's everything but the plane; when the card is opened, a paper sculpture leaps out, which can be a design tailored to your mom's interests. Floral bouquets are particularly stunning, for example.
The latter is especially good for the mother who has a proclivity for killing any flowers or plants you've gifted her in the past. Floral arrangements in 3-D cards will actually last / persist through your mother's 'care'.
Price: $13
Cookie Flowers
Yes, these are exactly what they sound like: edible goods that look like flowers, but taste like cookies.
Does anything say 'I appreciate what you do' than an arrangement of 12, long-stem buttercream frosted cookies? Exactly.
You can have these flavourful flowers delivered too, giving it that special, 'I went out of may way for this' touch.
Price: $40
'What I Love About Mom' Book
To express to your mom how you really feel, the What I Love About Mom is like a Mad Libs book of warm & fuzzy feelings.
It's littered with fill-in-the-blank prompts reserved for family to write heartfelt or sentimental memories, cherished moments, or funny anecdotes from the times you'll always remember mom by.
This is appropriate for young or old kids; we imagine the older demographic can have just as much enjoyment with funny answers as the little ones with their more adorable sentiments.
Price: $9.95
---
There's really no right or wrong way to thank our mothers for everything they've done for us. Hopefully these unique Mother's Day gifts are a change from what she usually gets, giving her the appreciation and thoughtfulness she deserves.
But if you really want to go above and beyond this Mother's Day, we do offer short term, cash loans to anyone with a reliable source of income – either traditional or non-traditional – and a proven debt repayment history. Apply for a short term loan between $2,000-$10,000 today by filling out our online application, or call 1-877-213-2088!
Happy Mother's Day!