Your Guide to Cheap Fishing Trips
by Magical Credit
There's nothing better than getting out on the water with a beer in one hand and a fishing rod in the other, enjoying either the sweet solitude of Mother Nature or the company of friends. However, between gas and the rising price of fishing gear, fishing trips aren't as affordable as they used to be.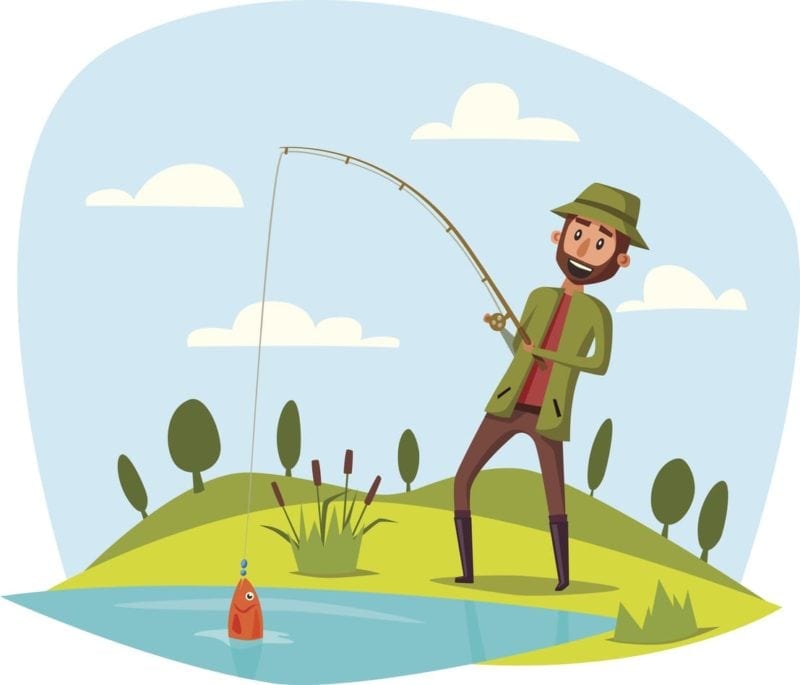 At least, not unless you follow our summer guide to cheap fly fishing trips.
Keep Your Fishing Gear Well-Maintained
You don't need to go out and buy new waders and tackle every year, let alone a new rod. Keeping your fishing gear well-maintained is the key to keeping your fishing trips inexpensive.
Before the season starts, be sure to sharpen your hooks with just a normal file, or invest in a specialty hook file if you're really serious. While it hurts in the short-term, buying line in bulk will ultimately save you money, just make sure it's good enough quality that it won't degrade over time in storage.
When the season ends, be sure to clean your rod with lukewarm water mixed with vinegar or detergent, taking care to clean off any dirt with a toothbrush, if necessary. Also, be sure to wax the rod's joints to prevent wear and make sure the reel is not completely taut so that the line doesn't snap the moment a fish bites on it during next summer's cheap fly fishing trips.
While storing your rod in a rod tube might seem like common sense, it's actually not recommended as it traps moisture leading to rust and corrosion. You're better off hanging it somewhere safe in the basement or garage.
Find Cheap Fishing Charters
If you aren't a fan of freshwater cheap fly fishing trips, then cheap fishing charters are your best friend. Of course, it'll ultimately cost you a lot more in the long run if you go with the wrong kind of cheap fishing charters…if not on the trip itself, then in health costs.
That's why we recommend checking out FishingBooker.com for your upcoming cheap fly fishing trips. This site's like Expedia, but specifically for connecting you with safe cheap fishing charters in the area where you want to fish.
---
If you want to go all out on your fishing trips this summer, but are held back by bad credit, Magical Credit's bad credit loans are fast, easy and designed to help people with bad credit history.
Fill out our online loan application in as little as 5 minutes!