What are home renovation loans?
As the advent of COVID-19 has increasingly pushed people to work from home, more and more folks are motivated to improve the aesthetic or other aspects of their home now that they are spending most of their time in it. But home renovations don't just have to be about making cosmetic updates, they can be strategic too. Some people might look to add a section to their home (with requisite permits of course) - this section can increase the square footage of the home and/or be used to rent to a tenant, and unlock a new income stream. Other people might pursue strategic repairs. The bottom line is that several factors can drive people to pursue home renovations. However, home renovations can often be expensive. This is where the concept of the home renovation loan comes in.
Home renovation loans come in a variety of structures. In this article, we will explore the most common types of loans, and discuss the advantages and factors to consider for each one.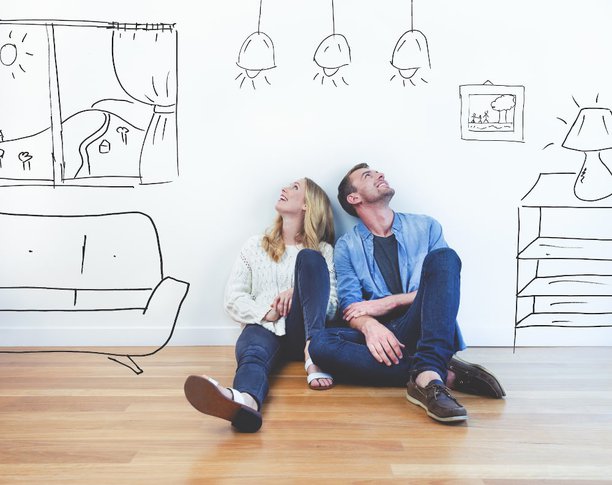 When should you use a home renovation loan?
Before we delve into the various types of renovation loans, it is pertinent to ask when a home renovation loan should even be considered. In general, these loans should be taken out if you are confident as a borrower that they will increase the value of your property and/or reduce costs over a long-term horizon. Home renovations such as remodels of bathrooms, kitchens, and basements or the additions of a storey to a house can often be costly but can upgrade the value of the house significantly as well. In the same vein, making certain repairs to roofs or windows can help make your home safer or reduce energy consumption in the house, thereby saving monthly heating costs or the need for expensive repairs down the line.
While most upgrades made to the house will increase the value of the house, it is in your best interests as a borrower to determine whether this incremental increase in value is sufficient to cover the costs of the upgrade (including interest costs and other fees of obtaining the home renovation loan).
Different types of home renovation loans
Home renovation loans can be secured or unsecured. Depending on each borrower's particular financial situation, amount of equity they have in their home (if they own their home), and monthly cash flow, the following options may have different ranks of preference and feasibility.
Refinancing existing mortgages:
A cash-out refinance is a mortgage refinancing option where an old mortgage is replaced with a new one with a larger principal amount than what is owed on the old mortgage, enabling borrowers to use the excess cash for their renovation purposes. This is a secured loan option with the value of the property serving as collateral.
Refinancing can be an attractive option for the following reasons:
It is often the cheapest way to access debt as the interest rate is the lowest on this type of debt.

The principal is then paid down with each monthly payment, and repayment periods are flexible to the borrower's needs (i.e. they can be made longer or shorter)
However, the following needs to be assessed before completing a refinancing:
If it is a closed mortgage, prepayment penalties can often be expensive

The new mortgage is still secured by the house, and defaulting can lead to foreclosure
HELOC:
A Home Equity Line of Credit (HELOC for short) is a revolving line of credit, meaning that you can draw down funds as you need and pay them back similar to a credit card. Once you pay them back, that credit becomes available again. The maximum amount you can draw is capped by the equity in the home. Typically, lenders are willing to lend up to 80% of the home's appraised value minus the mortgage amount still owing (i.e. the equity in the home). For example, if your house is appraised at $500,000 and you have $300,000 of the mortgage still owing on it, then a lender would lend you up to 80% of $200,000 = $160,000.
The HELOC is a good option to use for financing home renovations for the following reasons:
Because they are secured by the equity in the house, they typically offer lower interest rates which subsequently mean lower monthly payments as well

You only pay interest on the amount drawn. Hence, if you are approved for $160,000 as above and you only need $100,000 for the home renovation, then your interest will be charged only on the $100,000 you have drawn down.
At the same time, there are some factors to keep in mind with HELOCs:
HELOCs are secured by the home meaning that a default could cause foreclosure

It is important to remain disciplined as the ability to draw down, payback and drawdown again can push borrowers into a long-term cycle
Unsecured personal line of credit:
The unsecured personal line of credit works the same way as an ordinary personal loan. A lump sum amount determined by the borrower's needs, credit score, income, and other factors is advanced to the borrower for the completion of renovations. Thereafter, the borrower pays back a monthly amount of principal and interest. The main difference with a personal line of credit though is that there is more risk on the lender's part now as the loan is unsecured.
Some advantages of the personal line of credit are:
You typically pay a fixed amount of interest every month, enabling better budgeting

In a default scenario, the borrower does not stand to lose any personal assets.
The downsides to a personal line of credit include:
A higher rate of interest is charged to compensate the lender for the higher risk they are taking on in giving out an unsecured loan

Personal lines of credit typically offer smaller principal amounts
If your contemplated renovation plan will bolster the value of your home and you have decided to pursue a home renovation loan, then ensure that you are obtaining it with a trusted lender. Whether you are looking to complete a fixer-upper, upgrade certain rooms in your house, or just make minor repairs, our team at Magical Credit would be happy to assist you in selecting the most suitable option for you and your family.