How to Budget for Your Dream Vacation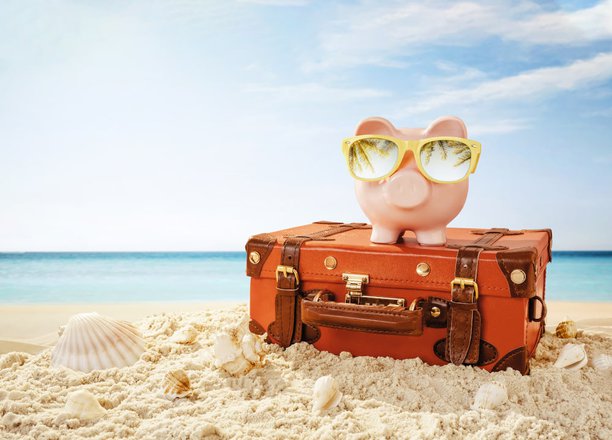 Do you yearn for that idyllic holiday where you can break free from the mundane routine and plunge into unexplored cultures, enjoy foreign delicacies, and discover awe-inspiring landscapes?
The concept of an ideal holiday often seems like an elusive luxury, meant only for the privileged. However, with meticulous planning and budgeting, you can make your dream holiday a reality.
Defining Your Ideal Holiday Goals
The initial step in budgeting for your ideal holiday is to unambiguously outline your goals. Where is your desired destination? What experiences are you seeking?
Identifying your chosen location and the nature of your holiday will assist in establishing a target budget. Whether it's a sun-soaked beach retreat, a European escapade, or a wildlife expedition, having a precise goal is essential.
Researching Your Destination
Once you've selected your dream location, it's time for some groundwork. Investigate the living costs, lodging choices, transportation, and activities at your chosen spot. This will provide a realistic estimate of how much you'll need to budget for your dream holiday.
Consider the time of year you intend to travel as well, as prices can fluctuate greatly depending on the season.
Formulating a Realistic Budget
Now that you have a grasp of the expenses related to your dream holiday, it's time to devise a detailed budget. Begin by enumerating all the costs you'll incur, including:
Flights
Accommodation
Meals
Activities and excursions
Transportation within your destination
Travel insurance
Souvenirs and miscellaneous expenses
Allocate a specific amount to each category, being as realistic as possible. Don't forget to account for unexpected expenses that may arise during your trip. Add a buffer to your budget to cover these unforeseen costs.
Cutting Unnecessary Expenses
To make your dream vacation a reality, you may need to tighten your belt and cut unnecessary expenses from your daily life. Review your monthly spending habits and identify areas where you can save. This could include:
Dining out less and cooking at home
Cancelling unused subscriptions
Reducing impulse purchases
Finding more cost-effective alternatives for entertainment
By making small sacrifices in your daily life, you can redirect those funds towards your dream vacation fund.
Automating Your Savings
Saving for a dream vacation can be challenging, but automating your savings can make it easier.
Set up a dedicated savings account and arrange for automatic transfers from your primary account to your vacation fund. Treat this fund as non-negotiable, just like paying bills. Over time, your vacation fund will grow, bringing you closer to your dream getaway.
Exploring Alternative Funding Options
While saving is an effective way to fund your dream vacation, you may find that you need additional financial support to cover the expenses. In such cases, exploring alternative funding options, such as loans, can be a viable solution.
Magical Credit, a reputable loan agency, can assist you in securing the necessary funds to make your dream vacation a reality.
Using Magical Credit for Your Dream Vacation
Magical Credit offers flexible and affordable loan options, even if you have less-than-perfect credit. We understand that life's unexpected expenses and opportunities can arise at any time, including the opportunity to take that dream vacation.
By taking advantage of our services, you can ensure that you don't miss out on your dream adventure due to financial constraints.
Here's how Magical Credit can help:
Quick and easy application process: Magical Credit offers a simple online application process, making it convenient to apply for a loan from the comfort of your home.
Loan options for various credit profiles: Whether you have excellent credit or a less-than-perfect credit history, Magical Credit has loan options tailored to your unique situation.
Flexible repayment terms: You can choose a repayment plan that fits your budget, allowing you to enjoy your vacation without worrying about excessive monthly payments.
Competitive interest rates: Magical Credit offers competitive interest rates, ensuring that you don't overpay for your loan.
With Magical Credit's support, you can bridge the financial gap and confidently embark on your dream vacation. Don't let financial concerns hold you back from experiencing the world.
Is It Wise to Take a Loan for a Dream Vacation?
Taking a loan out for your dream vacation can be a sensible choice if done responsibly, as it allows you to fulfill your travel aspirations without compromising your daily financial stability. However, it's crucial to carefully consider your financial situation and ensure that you can comfortably manage the loan repayments.
Magical Credit offers flexible terms and competitive rates, making us a viable option for those seeking financial support for their dream vacation.
Can I Apply for a Loan from Magical Credit If I Have Bad Credit?
Magical Credit specializes in providing loans to individuals with less-than-perfect credit histories.
We understand that credit challenges can happen to anyone, and we are committed to helping you secure the funds you need to make your dream vacation a reality. We assess various factors beyond just your credit score, making it possible for many applicants to qualify.
How Long Does It Take to Get a Loan from Magical Credit?
The application process with Magical Credit is quick and straightforward: once you've submitted your application, the goal is to deliver a decision within a 24-hour timeframe. Following approval, the funds can be transferred into your bank account in just 1-2 business days, enabling you to commence planning your dream vacation without hesitation.
It's crucial to evaluate your financial status and budget thoroughly before applying for a loan in order to ensure that you can easily handle your repayments. Magical Credit is committed to assisting you in making your dream vacation a reality while preserving your financial stability.
At the end of the day, although budgeting for your dream vacation may demand dedication and effort, the benefits are nonetheless invaluable. By establishing clear objectives, investigating your destination, formulating a realistic budget, and curbing unnecessary expenditures, you can bring your dream vacation to life.
Remember that achieving your dream vacation is possible, even if you need financial assistance. At Magical Credit, we're here to help you bridge the gap and ensure that you don't miss out on the opportunity to explore the world and create lifelong memories.
Ready to make your dream vacation a reality? Don't let financial constraints hold you back. Take the first step towards your dream getaway by exploring the loan options offered by Magical Credit. Your dream vacation awaits—start planning today and make it happen.