How Can Bad Credit Affect Your Mortgage?
Mortgages have become a necessity in the life of anyone aspiring to own a home as real estate prices have soared across population-dense urban zones such as those of the Greater Toronto Metropolitan Area. Mortgage borrowing has reached an all-time high with 63% of Canadian families owning a home as of the 2016 Canada Census whilst the percentage of those who have paid off the mortgage on their principal residence has declined to 43% from 46% in 1999.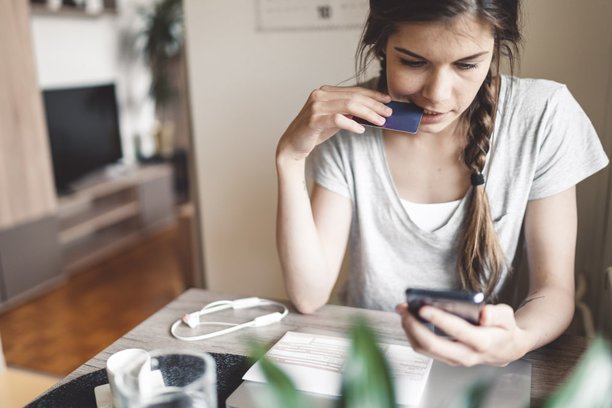 This has been a result of a constant demand increase for real estate across the GTA with the Toronto Regional Real Estate Board predicting strong demand for real estate in 2021 with a near-record sales forecast of over 100,000 and an average selling price topping $1 million! This has however also come with the added effect of mortgage debt remaining consistently on the rise with Statistics Canada reporting that household mortgage debt increased by 7.4% in November 2020 from November 2019 with the total figure exceeding $1.6 trillion.
All in all, the recent pandemic has increased the financial strain on individuals currently owning a home but has coincidentally also made it somewhat easier for first-time homebuyers. This is due to significantly lowered mortgage interest rates. A Mortgage Sandbox analysis averaging the rates from the 7 largest Canadian banks discovered a decrease to 1.7% as of the first quarter of 2021 from a rate of 3.2% in the last quarter of 2019 for the average mortgage variable interest rate.
Current Events and Credit Scores on Your Payment Bill
So what should you do to make sense of all this info? At the end of the day, the discussion boils down to how generous the major lenders will be to you with their mortgage financing options. With banks determined to keep low-interest rates in order to avoid inflation, this may greatly benefit some eager to purchase a property but also hurt those with poor credit.
A poor credit score is a rank assigned to you based on several attributes which determine your reliability/trustworthiness in the eyes of lenders. A higher credit score denotes an individual who is more likely to pay back a loan as per the agreement. A lower credit score gives the impression of someone who might struggle to pay off the loan and is at a higher risk of a financial crisis.
These traits also translate into your mortgage payments. Banks have various forms of lending with prime lenders being the most attractive mortgages with the lowest interest rates. These are however available exclusively for their best customers (i.e. Usually those with the best credit scores). For those with less appealing credit scores, lenders are more likely to demand more stringent conditions such as a larger down payment, higher interest rates and increased collateral (if available) to guarantee their profits.
Trapped in The Past
Large bank lenders have a large consumer base and don't necessarily care about who you are as an individual but rather about the numbers on your scoresheet. That scoresheet consists of your employment history, criminal record, family, and income alongside your credit score.
Your credit score is in it of itself made up of several factors, some of which you can influence directly while others less so. These top factors are calculated as such by Equifax, a multinational consumer credit reporting agency.
Payment History (35%)

Being the largest factor, it's quite obvious why. An individual who regularly pays back their credit accounts on time is considered more reliable and thus more worthy of investment. On the other hand, someone who constantly misses payments and is not able to make those payments in a timely manner is considered less reliable.

Credit Line Usage (30%)

Open-end credit is a form of credit in which a borrower is entrusted with a certain credit limit of which they can choose whatever amount to spend. This is the type of credit used by credit card companies and home equity loans. It is generally recommended by Vantage Score, a credit bureau scoring model licensed by Equifax, to not use more than 30% of your credit line to avoid spooking your lenders.

Credit History (15%)

This factor is the accumulation of the previous two factors compounded over time. Investors can see how long you've opened up credit accounts for and look through your history to ensure you've been able to properly handle credit in the past. This, unfortunately, does more harm than good for those with a little credit history or those with a previous financial crisis that they now can't forget because of overly cautious lenders.

Public Records/Inquiries (20%)

This factor includes the prior history of bankruptcy, collection issues and potential derogatory public records which may consider you risky (i.e. tax evasion). If a lender is also concerned with your financial condition, they might ask you to conduct an inquiry to request information on your file. What these inquiries do is show other investors that you potentially went through financial difficulties which may dismay them in the future.
Ultimately, all of these factors coalesce to give you a ranking on a scale from 350 to 850. According to Equifax Canada, a credit score from 580 to 670 is considered "fair", a score from 670 to 800 is deemed "good", and 800 to 850 is judged to be "excellent".
The Impact and the Alternative
Those with less attractive credit scores either due to past financial difficulties or simple bad luck have trouble finding credit for not only mortgages but also second mortgages and home equity loans which give you the ability to either consolidate your mortgage debt or give you a safety net in case of need.
Your Go-to Stop: Magical Credit
Magical Credit runs under the mantra: "Everyone deserves the opportunity to get a loan when they need it". We offer bad credit personal loans to those of all backgrounds with interest rates starting at 3.9% per month with payment periods ranging from 12 to 60 months. We also understand the financial struggle experienced by many during these tough times which is why we also accept other forms of income such as the Child Tax Benefit for your loan application.
Our website provides users with a comprehensive plan of action: 1) a short-term loan calculator to lay out a payment plan depending on your payment period and principal amount, 2) eligibility requirements to figure out if you are able to apply and 3) an easy to fill out 5-minute application form from which you should receive a reply and funds deposited directly into your bank account within 24 hours.
Our Mortgage Program
At Magical Credit, we've partnered with leading mortgage providers to provide our clients with the most flexible financing solutions, whether they be through a first mortgage, second mortgage or acquisition of a home equity loan. We're determined as much as you to give you the tools necessary so that you can get back on your feet and lead the way towards a financially secure future.
If you're interested in learning more about your options, head over to our website or give us a call at 1-855-639-6888 for more!