How to Choose between a Line of Credit and a Merchant Cash Advance
Businesses need capital for a variety of objectives. Growth, capital expenditures, acquisitions and working capital are just some of the many reasons that businesses will tap lenders to raise debt or other such facilities. But while there are many financing options available today, different options are suitable for different purposes. In this article, we will delve a little deeper into two such financing options: the conventional line of credit and the slightly less conventional merchant cash advance.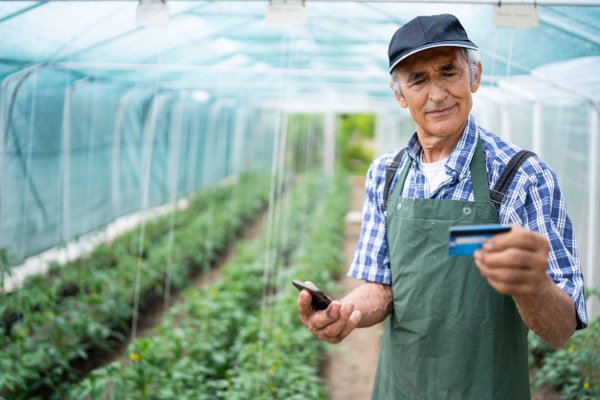 Line of Credit
A line of credit is a type of loan offered by a bank or other such financial institution that has a pre-defined limit of how much can be borrowed under it. Businesses can then draw down on this limit and pay it back until the maturity of the loan. For example, if there is a one-year loan extended with a limit of $100,000 and the business draws down $20,000 on Day 1, then it can draw down a further $80,000. However, if the business decides to pay back $5,000 on Day 30, it can then draw a total of $85,000.
The line of credit is intended to be a more flexible form of financing as opposed to a regular term loan that offers a lump sum of money on Day 1 that then has to be repaid back in instalments (usually).
Merchant Cash Advance
In a merchant cash advance, a lender provides a lump sum payment to a borrower upfront at the inception of the facility. This cash advance is then paid back through a pre-determined percentage of credit or debit card sales that the borrower completes with its customers. A key number in the MCA is that of the "withholding amount". This refers to the percentage of card sales that is taken by the lender until the loan is repaid in full. Typically, MCAs are structured to have 15-20% in withholding amounts, but this can rise to as high as 40% or fall to as low as 5% depending on the terms and conditions that are negotiation at the outset of the facility being extended.
The other consideration that needs to be made is the factor rate. Instead of charging a percentage rate of interest, MCA providers will multiple the advance amount by a factor rate that ranges between 1.10 to 1.50 depending on the risk profile of the borrower. Therefore, if a 1.15 factor rate is applied on an advance of $100,000, then the borrower will have to pay back a total of $115,000 through card sales.
What do I choose?
That brings us to the question of which one is better. And the answer (as with a lot of things in finance) is that it depends. Choosing between the two is a matter of reviewing the business's finances and owner's priorities as discussed below. But before we get into that, it is worthwhile to see the common benefits that are offered by both:
Owner's discretion: Both the line of credit and the merchant cash advance can be used for whatever business purpose the owner requires them for. Unlike a structured loan such as a mortgage which can only be used to buy property, these facilities offer a lot more flexibility in terms of utilization.
Speed: Small businesses in particular can face a liquidity crunch arising from receivables not being collected on time, an outsized large expenditure etc. In that scenario, the speed of receiving funds becomes crucial. Both the merchant cash advance and the line of credit can be offered on an accelerated timeline although the MCA might be slightly faster as it is typically offered by alternative lenders instead of financial institutions.
Stop-gap solution: Both of these options are a good stop-gap solution in the near term if a business is facing financial challenges that render it incapable of receiving a long-term loan at an attractive rate. In that situation, borrowers can apply for a LoC/MCA and use the proceeds to bring the business back on track before applying for long-term loans again.
Advantages of a Line of Credit
Credit score enhancement: A line of credit gets reported to credit agencies while MCAs are not. Therefore, if the owner of a business wants to strengthen the business's credit score, then the line of credit is the better option.
Financial advantages: Once a relationship is built with one financial institution, the business may be eligible to receive other benefits such as preferential rates on deposits, lower rates on incremental debt etc.
Cash flow flexibility: A line of credit can be drawn and repaid as per the owner's evaluation of the business's cash flow requirements. On the other hand, a MCA would extract a fixed percentage from each transaction notwithstanding any business requirements.
Advantages of a Merchant Cash Advance
No collateral required: While lines of credit often have a security requirement where the business owner is required to post physical assets as collateral for the loan, the MCA is typically unsecured. If collateral is an important consideration for a business owner, they should either go for an unsecured line of credit (which would have a higher rate of interest) or a MCA.
Seasonality: If a business has particular seasonal trends, a MCA might be a better option than a line of credit. In busy months, the MCA can be paid off faster while in slower months, it doesn't suck up excess cash out of the business unlike a line of credit, which would accrue interest on drawn amounts regardless of seasonality.
Credit score impact: As mentioned above, a MCA is generally not reported to credit agencies. Thus, if business owners want to avoid lowering their credit score by showing an incremental debt facility, then the MCA can offer similar levels of capital with the benefit of not being present on a credit report.
Credit card revenues: If a business generates a good portion of its revenue from credit cards, MCAs are a very viable choice as payments are made directly in-line with sales volumes.