How to Create a Yearly Budget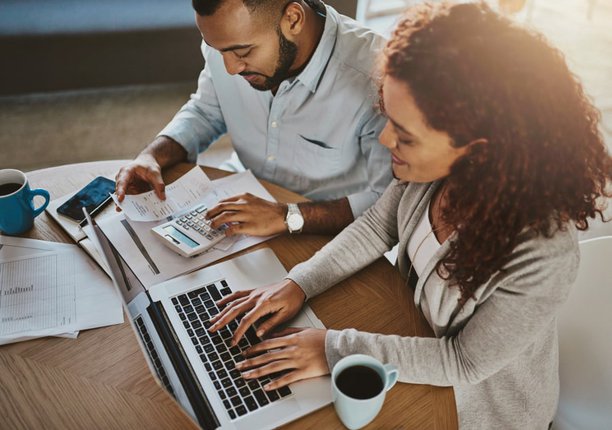 A budget is used by both individuals and institutions to estimate monetary inflows and outflows over a specified period of time in the future. It is a critical tool that can contribute significantly to financial success by increasing visibility and discipline over finances to influence better decision-making. However, while sticking to a budget is ultimately what matters, the first step is creating the annual budget in the first place. To this end, here are some steps that you can use as pointers to building your own budget. We have built this guide keeping the individual in mind. However, if you own a small business, the same fundamental principles apply.
Compile your income sources
The first step is to understand the amount of income you are generating. If you work a single job, this is easy. However, if you have multiple jobs or generate income from various different sources (such as renting out a property, stock markets etc.), then ensure that you list them all out as separate line items and account for them distinctly. For income sources without a certain annual income (such as stock investments), you may need to estimate the amount you make. In these instances, it is best to be prudent and err on the downside than project a high amount that you may not end up making.
Gather all your mandatory expenses
It is helpful to categorize your spending into two: (i) mandatory, and (ii) discretionary. As the name implies, mandatory expenses are those that cannot be avoided. An obvious one is food (groceries), water, rent etc. But given the prevalence of technology in our lives today, expenses like Wi-Fi and phone bills can also be added to the mandatory expenses list.
Track discretionary expenses
The second category of expenses i.e. discretionary refers to those expenses that enhance your quality of life, but are not necessarily important for living. This can be expenses such as entertainment (movies, clubs, restaurants etc.), vacations, shopping for luxury apparel etc. Given that these expenses are discretionary, they are spent at the customer's discretion, implying that they are the primary targets for cost cuts if and when needed.
Set realistic goals
Once you have determined the amount of money coming in (inflows) and the amount of money going out each month (mandatory + discretionary expense outflows), you are now in a position to determine the net amount you are left with each month. This enables you to set realistic goals for your financial future. When defining these goals, it is important to have a specific numerical figure as well as a date in mind to motivate you to achieve them. For example, a goal such as "I want to save $10,000 by the end of 2 years" is likely to push you a lot harder than "I would like to save some money to buy a new car".
Stick to the budget
You have created the budget, which is half the battle won. The second half is maintaining the discipline to stick to it. That doesn't mean that you are not allowed the occasional splurge that falls outside of your budget. But as a whole, over consecutive months, make sure that your goals are on track to be met. This may involve making short-term sacrifices or compromises – all of which will ultimately help you get to your long-term goal(s)!
Make changes (if needed)
If you find that you are consistently overshooting your estimated expenses, figure out where your money is going and determine whether those are mandatory or discretionary. Mandatory expenses are typically much more difficult to cut down on, so look at your discretionary expenses to determine whether you can save on costs there. This can be as simple as brewing your own coffee instead of getting your daily Starbucks fix, but over time, these expenses add up!
Bonus tips:
If possible, set aside some space in your budget for a rainy day. Life is unpredictable, so you always want to have some portion of your income saved up for those events.
Some expenses blur the line between discretionary and mandatory. For example, food is a mandatory expense. But a dinner at a fancy restaurant is discretionary. Don't fall into the trap of misclassification!