How Do You Decide How Big of a Loan You Actually Need?
In today's fast-paced world, personal loans have become a popular tool to help people meet their immediate financial needs and fulfill their aspirations. Whether it's for a major life event, unexpected medical expenses, or consolidating existing debts, personal loans can help provide a convenient solution for many different kinds of situations.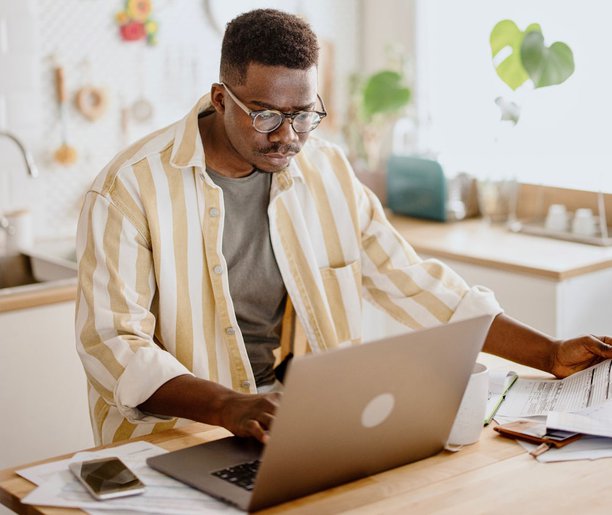 However, when it comes to borrowing money, it's crucial to know how to assess your financial requirements accurately, and making an informed decision about the size of the loan you need is essential to helping you maintain your financial stability.
Evaluate Your Purpose & Assess Your Expenses
Before considering the amount you want to withdraw for a loan, it's important to take some time to identify the purpose you have for borrowing - are you planning a home renovation, pursuing higher education, or looking to cover medical bills? By defining your purpose clearly, you can estimate the funds you need and make a more accurate assessment of your loan amount.
To determine your loan size, it's important to have a clear understanding of your expenses. Create a comprehensive budget that includes both your fixed and variable expenses - fixed expenses may include rent or mortgage payments, utilities, and insurance, while variable expenses can include groceries, transportation, and entertainment. By analyzing your budget, you can identify any gaps or areas where additional funds may be required.
Consider Existing Debts & Plan for Emergencies
When you have existing debts, like outstanding credit card balances or loans, factor them in when determining your loan amount. Combining multiple debts into one loan can be a strategic financial decision, as it streamlines your repayment process and may offer you a reduced interest rate. To ascertain your loan size, calculate the total outstanding amount of your current debts and incorporate it into your projected loan amount.
Moreover, life's unpredictability means that unexpected situations can occur at any moment. When estimating your loan amount, allocate extra funds for emergencies, as maintaining a financial safety net can offer peace of mind and safeguard you from unanticipated expenses that might emerge during the loan term.
Evaluate Your Repayment Capacity
Determining your loan amount goes hand in hand with evaluating your repayment capacity. Carefully assess your monthly income and expenses to understand how much you can comfortably allocate towards loan repayments.
Keep in mind that your loan payments should not strain your budget or lead to financial stress. Lenders often consider your debt-to-income ratio when determining your eligibility, so it is crucial to be realistic about what you can afford.
Should I Borrow the Maximum Loan Amount I Am Eligible for?
While you might be eligible for a certain loan amount, it's not always necessary to borrow the maximum. Borrowing responsibly involves considering your actual needs and your personal repayment capacity, and taking on more debt than you necessarily need can lead to unnecessary interest charges and financial burdens. Evaluate your situation carefully and borrow only what you genuinely need.
In addition, if your needs change after obtaining your loan, it's essential to communicate this information with your lender. Depending on the terms and conditions of your loan agreement, there may be options to adjust your loan amount or explore alternatives.
Can I Increase My Loan Amount After Obtaining My Loan?
In most cases, increasing your loan amount after approval may not always be possible without applying for a new loan. However, you can discuss your requirements with your lender to explore possible solutions. They may suggest refinancing options, or provide guidance on alternative borrowing methods if your needs have changed significantly.
If you are uncertain about the loan amount you need, it's recommended to consult with a financial advisor who can provide you with guidance based on their expertise and assist you in making an informed decision. Discuss your financial goals, requirements, and concerns to determine the loan amount that aligns best with your situation.
Can I Pay Off My Loan Earlier If I Have Borrowed More Than I Needed?
As a general rule, it's usually feasible to repay your loan before your agreed-upon term ends. However, it's essential to examine your loan contract for any potential prepayment penalties or charges. In the absence of any penalties, you have the option to make additional payments or completely pay off your loan whenever your financial situation permits, and settling your loan early can even decrease your interest expenses, enabling you to become debt-free sooner.
Ultimately, determining your appropriate loan amount is crucial for preserving your financial well-being in the long run. By understanding your goals, assessing your expenses, considering your current debts, and gauging your repayment capacity, you can make an informed decision about the best loan size to fit your needs.
When looking for a personal loan, collaborating with a reliable lending institution that offers transparency, competitive interest rates, and adaptable repayment plans is the strongest way you can plan for success. At Magical Credit, our dedication to customer satisfaction and extensive industry experience allow us to fully understand your financial needs. By partnering with Magical Credit, you can obtain a loan that supports your goals without jeopardizing your financial stability.
Reach out to a member of our team today to work with one of our experienced and dedicated professionals at Magical Credit as your dependable partner on your financial journey, and turn your dreams into reality.