How to obtain a free credit report in Canada
What is a credit report?
A credit report is a document that summarizes your credit history. This summary includes aspects such as how long you have had each credit account, what balance currently remains on each account, your track record of making repayments on time, etc. The credit report is initially created when you borrow money for the first time, and is updated each additional time you borrow funds, apply for new credit, or make a repayment on an existing credit account.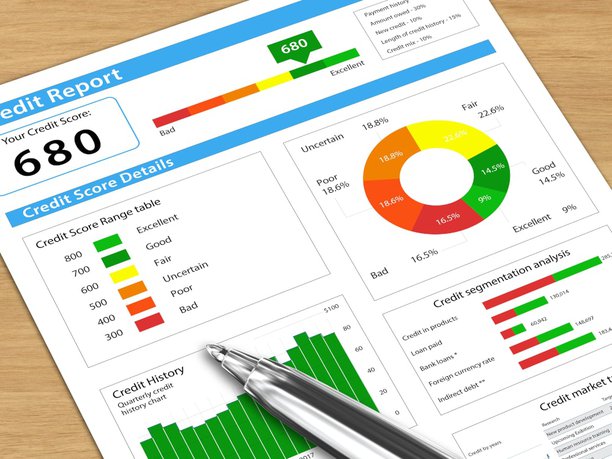 While the full credit report contains detailed information on various aspects of your credit history, this information is then consolidated into a single three-digit number called your credit score. This credit score can range from 300 to 900. The higher your credit score, the more creditworthy you are deemed to be by a lender. A higher credit score brings with it several advantages including, but not limited to:
Better pricing on new credit facilities

Higher acceptance rates from lenders

Access to better financial products and other perks
Why do you need to be aware of your score?
In today's financial landscape, knowing your credit score is crucial for a number of reasons.
Negotiate better rates
With the knowledge of your credit score beforehand, you can go into lender negotiations better informed on what type of rate you can expect. For example, if you know that your score is 800+, then you can research what other people with similar score ranges have obtained, and ensure that the pricing you receive is in the same vicinity. Remember that when it comes to larger loans such as mortgages, even a 0.1% difference can translate into thousands of dollars of interest savings over the life of the loan!

Optimize your score
By regularly obtaining and studying your credit report, you can understand what type of items lenders report to credit bureaus, as well as what type of impacts various actions have on your credit score. Depending on your findings, you can then take the corrective set of steps to bolster your credit score and sustain it over a longer period of time. In general, while credit bureaus do not disclose the exact formula they use to calculate credit scores, a high-level overview of what goes into the calculation is as follows:

Payment history

Utilized vs. available credit

Length of credit history

Types of credit used

New credit applications

Identify incorrect information
While it is rare for credit bureaus to report false information, mistakes can happen as a result of human or administrative errors. However, by obtaining your credit report regularly and verifying the information on it, you can flag any incorrect information, and escalate it directly to the credit bureau to have it corrected. Note that if you spot any inaccuracies, it is in your best interests to have it corrected as soon as possible. A failure to do so could lead to lenders making incorrect decisions which would impact you adversely when it comes to securing new credit facilities.

Track fraud or identity theft
In some cases, borrowers can be victims of fraud or identity theft wherein the fraudster may have spent additional amounts on the borrower's credit card or other such credit facility without the borrower's consent. For matters like this, reviewing your credit reports (and credit card statements) regularly is beneficial to limiting monetary losses and damage to your credit history.

What agencies track your financial health?

A credit bureau (also called a consumer credit reporting agency) is a company that collects and analyzes your credit information from banks, lending institutions and other creditors to issue your credit report and credit score. Credit bureaus are independent in that they are not directly involved in any lending decisions. The decision to lend or not lend rests solely with the lender.

In Canada, the two major credit bureaus are called TransUnion and Equifax. These two bureaus will work directly with creditors to collect information including:
Personal information (name and address)

Information on different credit accounts held

Inquiry information

Public record and collections information
How to get a free report
In Canada, you are entitled by Federal law to get a free copy of your credit report once every 12 months from each credit reporting agency. There are a couple of ways to request a free credit report:
Intuit Credit Karma
Type Creditkarma.ca in your URL bar, and click the green button titled "Sign up for free". From there, you will have to fill out a form that contains identifying information, and then pick the agencies you want a report from. After you have provided satisfactory responses to some additional ID verification questions, you should be able to access these reports immediately.

From the credit agencies
Alternatively, you can also request reports directly from TransUnion or Equifax. Equifax allows you to submit your request by phone, mail or in person. For more details on each methodology, visit this link: https://www.consumer.equifax.ca/personal/education/credit-report/how-to-get-a-free-credit-report/. To receive your TransUnion report, visit this link: https://www.transunion.ca/product/credit-report.