How to Properly Budget for Big Expenses
If you have regularly created budgets for your monthly expenses in the past, chances are that you have needed to add some large expenses from time to time that are over and above your regular expenses such as your rent, food, transportation costs, etc. Maybe your car broke down and needed urgent repairs to get back on the road. Or maybe you are planning for your upcoming wedding. Whatever the case may be, these expenses can often compromise your best-laid plans, and prevent you from meeting your savings and investment goals. However, it doesn't need to end that way!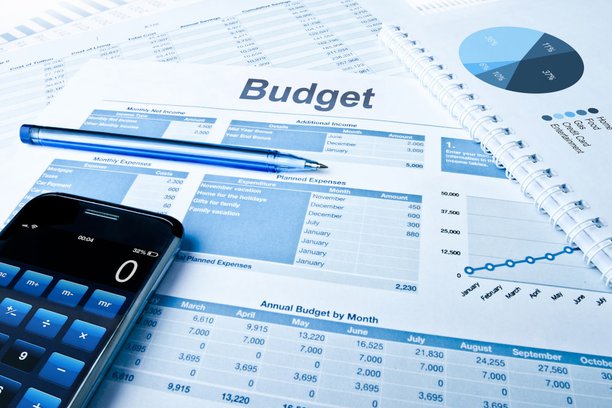 Large expenses can be grouped into two main categories: planned and unplanned.
Planned expenses are those that you have visibility over such as the down payment that you want to make on your dream home, the new car you have your eyes on, or even just a vacation that you want to take! While the nature of these expenses makes them predictable, they can still challenge your budget in the absence of proper financial planning.

Unplanned expenses are expenses that come without warning. Some examples include your pet getting sick and needing veterinary attention or the auto repairs we discussed above. These can catch you unaware and are more likely to cause cash crunches due to their unpredictability.
By implementing some prudent financial planning practices and being a little more proactive in advance of such events (both planned and unplanned), you can ensure that your budget (and bank account) do not suffer from these large expenditures that may or may not come without warning.
To position yourself optimally for planned large expenditures, some steps that you can take today are detailed below:
Plan, plan, plan

If you are aware of a potentially large expense coming up (such as a wedding, for example), start planning to see how much money you are going to need and when you will need it by. Ideally, the expense timeline is a few months or even a year or more away, so you can carefully put away some dollars each month. For example, if you need $10,000 in 12 months from now, break it down into a monthly savings pattern. Per month, you then need to sock away about $833. By remaining disciplined, you will have $10,000 saved up at the end of those 12 months instead of scrambling in the last few months to put together the funds required.

Cut costs where needed

Planning for costs in advance also gives you the advantage of knowing how much you need for general day-to-day expenses, and where you can potentially reduce your expenditures to meet your savings goals. Once you have compiled your monthly expenses, check to see if you need to (or would like to) cut costs somewhere else. Expenses such as rent and auto insurance are more or less fixed unless you can negotiate a better rate with your landlord or insurance provider. However, you can cut costs through other ways too, like:

Opting to cook at home instead of going out to a restaurant or using delivery apps

Refinancing your mortgage or car loan to lock in a better rate

Using public transportation to save on gas

Determine if you need to borrow

Some expenses may be large enough that you may need to borrow money even after planning in advance and making changes to your lifestyle. The advantage of planning is that you may now need to borrow less as you have some funds saved up. This then reduces your total interest costs. If you have completed the above steps and decided you need to borrow, contact our team at MagicalCredit.ca today to see what type of loan product works best for your requirements.
If you are looking to get ahead of unplanned expenses, here are some other steps you can take.
Check your past bank statements

History often repeats itself. Sometimes an expenditure that you had in the past can often crop up again even if you don't fully expect or plan for it. Take a look at your bank statements over the past 12-24 months and see if you can identify any expenditures that you hadn't anticipated at the time you incurred them. Then, assess if they could potentially still be relevant to you today. If they are, then make sure you build in some space for them in your budget.

Emergency fund

Most financial planning experts will advocate for an emergency fund that comprises money that is saved away for a rainy day in a separate account from your main checking account. The general consensus is that this account should have funds equal to 3 to 6 months of your monthly expenses. That way, even if you lose access to your main source of income, you have a lifeline that can continue to fund your living needs while you get back on your feet.

Determine if you need to borrow

Setting up a line of credit that you can draw on as needed up to a certain limit could potentially be a good idea if you are eligible for one. However, if you are faced with a large emergency expense that needs to be addressed immediately, reach out to us at MagicalCredit.ca, and our team will be happy to guide you through our suite of products based on your requirements.