How to Properly Dispute an Error in Your Credit Report
A credit report is a summary of all your credit activity. Your creditors (i.e., people to whom you owe money, such as banks or other lenders) report your outstanding credit balances and repayment histories to credit reporting agencies, such as Equifax or TransUnion; these credit agencies then use this information to build your credit report and assign you a credit score ranging from 300 to 900.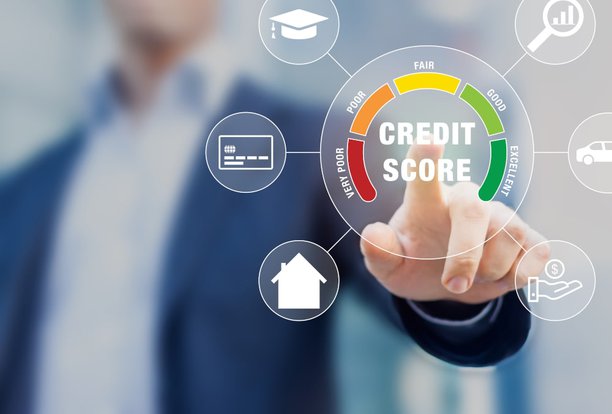 Your credit score should be taken seriously, as it is a major criterion for lenders when offering you terms on new loans, such as a mortgage or a car loan. Despite best efforts, however, human and/or machine errors can sometimes occur when credit reports are being compiled. This article offers an insight into the most common types of errors that may potentially affect your report, as well as how they can be resolved to ensure your financial profile does not suffer.
How to Recognize an Error in Your Credit Report
The 3 most common credit report errors you may find relate to: (i) errors of identity, (ii) errors of reporting, and (iii) errors of data.
Errors of identity are made when your personal identifying information is inaccurate. This includes the wrong name, address, phone number, SIN, etc. They can also involve a situation where an account belonging to someone else is incorrectly tagged to you due to the other person having a similar name as you, a clerical error, or other such causes.
Errors of reporting occur when an account is incorrectly classified as being late or delinquent on payments even though payments have been made on time. Similarly, accounts could also be classified as open even though they have been closed. As a reader, you might also want to verify the dates of various payments made, along with the dates when accounts were opened/closed, to ensure complete accuracy and fair reporting.
Finally, errors of data are made when the same credit account appears multiple times (often in different names) or accounts are shown with incorrect balances or limits. Most often, this is due to human error when data is imported from one system to another.
What Are My Options?
Suppose you've spotted a mistake on the credit report - in such a scenario, your first line of action should be to dispute the error by contacting both the credit reporting agency and the creditor that provided the information to the credit agency. For example, if you are looking at an Equifax report that incorrectly shows an incorrect balance on one of your bank loans, contact both Equifax and the bank immediately.
The question then arises: how do I dispute something wrong on my credit report?
To get in touch with your credit reporting agency for dispute matters, you have the option of going through online, mail, or phone channels. If you choose online, you can visit the following links, depending on which agency you belong to:
Equifax: http://www.equifax.com/personal/credit-report-services/credit-dispute/

TransUnion: https://dispute.transunion.com
When it comes to phone communication, corresponding numbers should appear directly on your credit report.
Everything You Need to Know About the Process of Disputing a Credit Report
Noticing an issue in your credit report can be frustrating, but nevertheless, action should be taken quickly to correct the errors. Once you get in touch with your credit agency to explain your case, each agency will have its own process for investigating and resolving the issue.
Once the dispute is filed, your credit agency will reach out to the creditor to verify the information that you submitted in your dispute. From there on, the creditor usually has between 30 to 45 days to respond. After your agency receives information from the creditor, they will make changes accordingly and keep you apprised of any developments.
If the creditor does not respond within the allotted timeframe, then the agency will make the changes you requested in your dispute directly. Some points of consideration between different credit agencies are as follows:
TransUnion typically completes their investigative process within 30 days of the customer opening up the dispute. However, customers are advised to budget for up to 45 days.

On Equifax reports, disputed items are called out as 'Consumer Disputes – Reinvestigation in Progress'. The other two agencies do not do this when a dispute is filed.
What happens if your initial dispute is rejected?
If you happen to submit a dispute on your credit report that is subsequently denied, don't panic: you still have options. Initial investigations are generally not overly detailed, and typically comprise solely of creditors being asked to verify the information you claim. If your dispute does eventually get rejected, you can escalate your claim further by sending supporting information.
Some relevant examples of documentation you can use to make your case include:
Correspondence with the creditor

Accurate bills or online statements

Copies of canceled checks

Proof of identity theft in applicable scenarios (such as a police report)
Final Remarks
When faced with an error on your credit report, time is of the essence. Contact us as soon as possible to get the financial help you need and avoid further potential ramifications to your financial profile.