How to Refinance a Personal Loan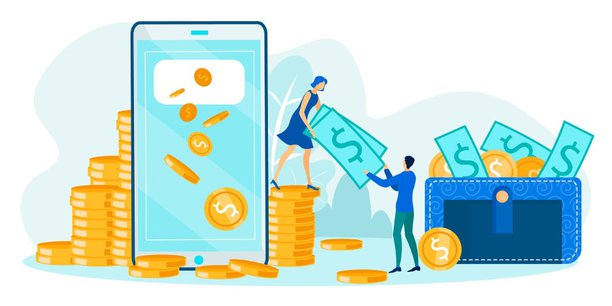 What is refinancing?
In simple terms, refinancing a loan simply means to replace an existing loan with a new one, ideally with a lower interest rate. A personal loan (also called a consumer loan) is any debt taken out by an individual from a lender such as a bank for personal, non-business purposes. After the individual has obtained a personal loan, they may see an offer that provides them with a lower interest rate on their debt. At this point, they would use the new, lower-rate loan to pay off the old loan. Thereafter, the individual then pays off the new loan in the same manner as they used to repay the old loan.
While the lower rate is the primary reason for borrowers to refinance a loan, there are other reasons detailed later in this article as well for when refinancing makes sense. But before we get into that, below is the process which should be followed when pursuing a refinancing of your existing personal loan.
The Refinancing Process
Step 1: Check your current credit score
Before beginning the process, it is important to check your current credit situation, which ideally would have improved since you obtained the loan. Without an improved credit score, it may be difficult to get a new loan at a lower interest rate. There are several agencies and platforms out there where you can check your score (sometimes for free depending on which platform you choose).
Step 2: Do your research
Once you have confirmed that your credit situation has been enhanced from the time you obtained the loan, you can start comparing different lenders. Make sure you do diligent research here for your shortlist. It is important to evaluate a lender's credentials, history and customer feedback to ensure that they are trustworthy. Magical Credit has years of experience in this regard and can assist with the process. Once you have created your shortlist, pre-qualify yourself for these loans to get an idea of how the new terms stack up against the terms of your existing loan.
Step 3: Calculate refinancing costs
Understand the new loan's interest and other fee calculations, and assess how that compares against the cumulative total of the remaining interest payments you have on your existing loan. Note that some lenders may have loan breakage or prepayment penalty fees, so make sure you are factoring these in your calculations.
Step 4: Apply for the new loan
Depending on where you apply for the new loan, you may have to wait for a few business days to receive approval and for the funds to be deposited into your bank account. Take your time to fill out the application correctly as incorrect information will delay the lender's processing of your loan.
Step 5: Pay off the old loan
Once the funds from the new loan enter your account, use the proceeds to pay off the old loan. It is important to note here that while some lenders may pay off your old lender directly, the most common scenario is for the funds to be deposited in the borrower's account with the borrower having the responsibility to pay off the old loan. Once the loan is paid off, call and confirm that it is indeed closed to avoid having to pay interest or other penalties at a later date.
Step 6: Start paying off the new loan
After the old loan is paid off, all that is left to do is to pay off the new loan. This would normally follow a similar process to the old loan wherein there are monthly repayments to be made on the new loan. Most lenders will also enable the set-up of automatic direct debits from a checking account, so you don't have to worry about missing a payment.
When to refinance
Improved Credit Score and/or Profile
The most common reason for individuals refinancing their personal loan is when they have a new and improved credit score which allows them to qualify for debt with lower rates. If you have been paying off your loan interest, credit card debt and other debt on time and as scheduled, you should see the credit score starting to improve over time. This can enable you to save hundreds on interest costs over the life of the loan.
Lower Monthly Payments
If a borrower would like to have lower monthly payments, then refinancing with the right lender can extend the term of the loan. This reduces the principal payments paid out each month, thereby improving the borrower's monthly net cash flow. However, by extending the term of your loan, you are ultimately paying more interest over the life of the loan and remaining in debt for a longer period of time.
Pay off the Loan
On the other hand, some borrowers may choose to pay off their loan quicker through higher monthly payments. If you have assessed your cash flows and believe that you can afford a higher rate of repayment than scheduled, then you can be debt-free quicker and also end up paying less in interest costs over the life of the loan.
Convert Variable Rate to a Fixed Rate
If a borrower started off with a variable rate and wants to convert the loan into a fixed rate to have a predictable sum of payments each month, refinancing can help to achieve this. When obtaining a new loan, the borrower can search for lenders willing to refinance with a fixed rate and use the proceeds to pay off the remaining amount of the variable rate loan.
Ultimately, refinancing can be a productive financial decision if done correctly. To ensure that you are setting yourself up for success, make sure you work with trusted lenders such as the team at Magical Credit who will be able to offer you competitive rates to refinance your existing personal debt and achieve cost savings.