How to Raise Money-Savvy Kids
by Magical Credit
Your 10-year-old son asks you for a new pair of earphones and you don't hesitate to purchase them. Then he begs you to buy him the new video game that came out, and you give in to his whimpering request because there's no harm in purchasing a video game.
Or so you think.
It's the cold, harsh truth that while you may not want to say no to your kids, you don't want them to get conditioned into getting whatever they want, whenever they want. It's imperative to teach your kids the importance of budgeting, even from an early age.
Kids retain a lot more information than you think. Teaching kids about money from an early age can help them avoid a lot of financial mistakes later on. Not to mention it will save you a buck or two.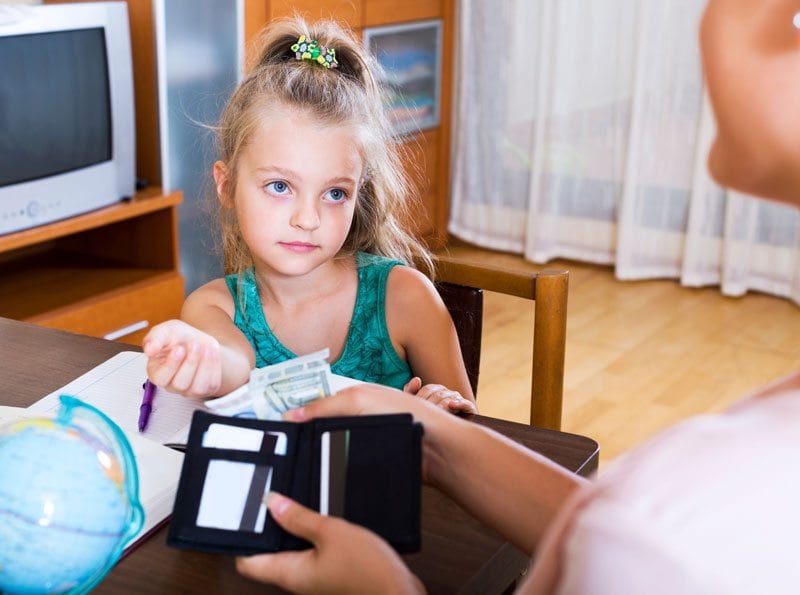 Give Them an Allowance
One of the things you can do to facilitate your kids' financial success is to set a budget. Before you do this, you need to think about what you want your kids to spend their money on. You want them to have access to enough money in case they need it, but not enough that they can throw it away without feeling any consequences.
Setting up an allowance for your kids ensures they are on the right path in their financial journey. Not only will they make their own financial decisions, but are sure to make a couple of mistakes here and there. You will appreciate the mistakes happening under your watch, as it gets them prepared for the real world.
Help Them Save
Some parents might not jump on the bandwagon of giving their kids an allowance. Others might start and fail to follow through with it. If this occurs, try and think of ways that make it enjoyable for you and your children. For example, step away from the old-fashioned "piggy bank" method. Instead, have them save their earnings somewhere they can see it accumulating. Unless you are fortunate enough to own a see-through piggy bank, opt for a plastic container or zip lock bag instead. If they can see the crinkled up dollar bills mounting before their very eyes, it will encourage them to keep saving.
You can also raise financially astute kids if you get them in the routine of performing chores in exchange for cash. This technique teaches them the value of money, and will (hopefully) have them thinking twice about making a purchase. They will wonder whether it's worth it to exchange their hard-earned money for the item they have their eyes set on.
It's also essential to let your kids in on your family's finances. If you are transparent with your children about your income and net worth, they will start to base their decisions on the family's budget.
Show, Don't Tell
It's hypocritical to lecture your kids on their spending habits if you are spending left and right. It's very effective to get kids to do the things you do rather than do the things you say. They are much more likely to follow in your footsteps if you show them how "good" spending is done.
An effective method to achieve this is by taking them grocery shopping. Getting in the habit of writing down a shopping list teaches your kids how to save money, as you will avoid buying unnecessary items. It's also an opportunity to teach your kids how to shop for the best value. Taking your kids on a shopping spree will encourage dangerous spending habits, which can lead to impulse buying.
Financial literacy for kids can be taught by age seven, and in some cases, as early as three years old.
These are just a few of the countless ways you can teach kids about money. Hopefully, these budgeting tips will help them save for a rainy day.
If you find that your income is not supporting your kids and their needs, you may be eligible for an instant cash loan with Magical Credit. Apply for a personal loan here.